Fish To Fire #3: Crispy Fried Fish Sandwiches and Boozy Alpine Lemonade
---
Mountain Lake Fishing and Fire-Side Fried Fish Sandwiches
with Chef Ranga Perera
Chef Ranga Perera hosts us on another Montana adventure while he and his fishing buddy, Jeremy Keen, fly fish for trout in Montana mountain lakes and cook up a delicious riverside meal and unique cocktail.
Crispy Fried Fish Sandwiches

with Cajun Remoulade and Bibb Lettuce on Toasted Brioche Bun
Serves 2-3 People
Preparation Time: 50 minutes
Cook Time: 10 Minutes
Total Time: 1 Hour
Ingredients for the Sandwich:
½ C All-Purpose Flour
½ C Corn Starch
½ Tsp Kosher Salt
½ Tsp Baking Powder
¾ C Cold Soda Water or Light Beer
1 Tsp Old Bay Seasoning
1 Egg
2 Qts Peanut or Vegetable Frying Oil
2-3 5oz Portions of Skinless Fish Fillets
1 Lemon, Cut into Wedges
2-3 Fresh Brioche or Favorite Bun
1Head Fresh Bibb Lettuce Head, Leaves Removed
1Cajun Remoulade Sauce, see Recipe Below
Ingredients for the Remoulade:
¾ C Mayonnaise

3 Tbsp Capers, Rinsed and Minced

2 Tbsp Sweet Pickle Relish

1 ½ Tsp

Champagne or White Vinegar

½ Tsp Worchestershire Sauce

1 Tsp Smoked Paprika

1 Tbsp Tabasco Hot Sauce

2-3 Whole Anchovies, Minced

Salt and Pepper to Taste
Directions:
To make the Remoulade:

Co

mbine all the ingredients thoroughly and allow to sit for 15 minutes. The longer the sauce sits, the better the flavor.

Thoroughly mix the flour, corn starch, salt, and baking powder in a mixing bowl.
Add in lightly beaten egg and soda water or beer, and whisk lightly to combine all ingredients until well combined, but a bit chunky. This will create a very light and crispy batter.
Heat oil in a large Dutch Oven over Medium High Heat, to about 375 Degrees.
Put fish fillets in the batter and toss gently to coat evenly.
Using a fork or thin tongs, remove each fish fillet, allowing excess batter to drip off, and SLOWLY add to the hot oil before fully dropping fish fillets in.
Cook, stirring gently to prevent fillets from sticking to one another, and fry until golden brown, about 3-4 minutes on each side. Using a spider skimmer or slotted spoon, remove fillets and transfer to a rack or plate lined with paper towels to allow excess oil to drip off.
with wild spruce fermented honey
(Wild spruce fermented honey can be substituted for a more readily available honey if needed.)
Serves 1 Person
Preparation Time: 5 minutes
Cook Time: 0 Minutes
Total Time: 5 Minutes
Ingredients:
2 Ounces of Lemon-Flavored Vodka

½ Fresh Lemon, Juiced

2 oz Spruce Fermented Honey, or your favorite honey

Ice

Soda Water

Optional: If using regular honey, add 1 Sprig Fresh Rosemary and 2 Springs Fresh Thyme.
Directions:
If using regular honey, muddle rosemary and thyme gently in a tumbler glass.

Add Ice, Citrus Vodka, Fresh Lemon Juice, and Honey.

Top with soda water, stir and enjoy!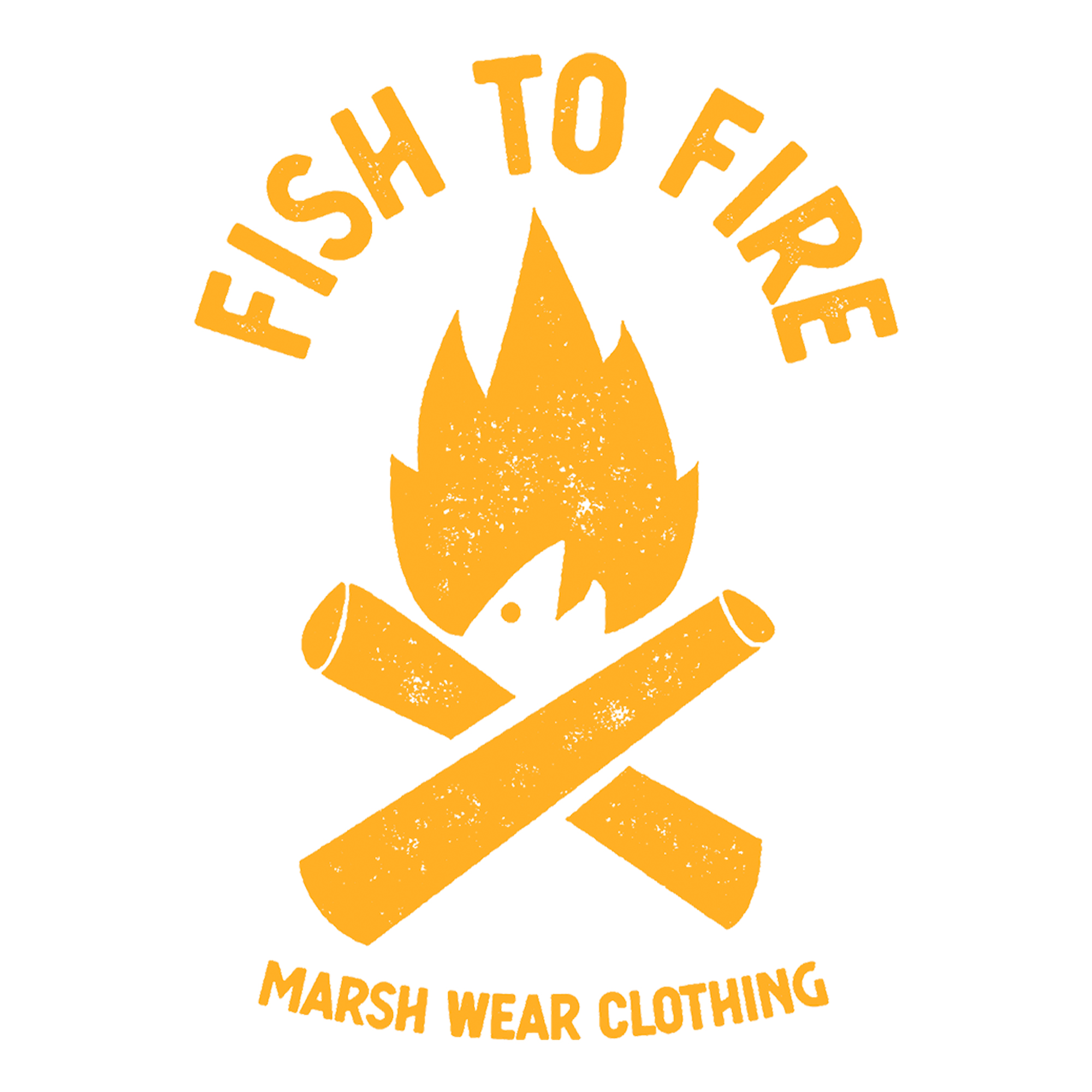 Fish To Fire is a new Marsh Wear multi-media series featuring chefs — like Ranga Perera featured here — bringing unique recipes to life using a variety of local and fresh ingredients, many times cooking directly at the source. Chef Ranga Perera kicks off this series with a few meals cooked fireside in the mountains of Montana, utilizing fish caught earlier in the day as well as a variety of locally-sourced ingrediants while also bringing unique skills and flavors from his birthplace, Sri Lanka.
Chef Ranga is the Chef and Owner of Laurian's Table, a private dining service catering to the adventure-minded. Born in Sri Lanka, Ranga spent his formative years following his Grandma Eva in the kitchen, learning her culinary talents and secrets. His family eventually settled in Southern California and after completing his studies with a Political Science Degree from UC Berkeley, Ranga decided to shift gears and move to Montana, where he fell in love with the magnificent landscape and the edible bounty of the rivers and mountains. He loves nothing more than a day of fishing, foraging, and knocking back a tasty craft cocktail – or two – while cooking up a delicious stream-side feast with a fellow adventurer.  
This volume of Fish To Fire was filmed and edited by our extremely talented new friend, Tom Attwater.
Find Tom and Ranga's social handle below if you like what you see.
Tom Attwater: www.instagram.com/tom_attwater
Chef Ranga Perera: www.instagram.com/chefranga.p
---