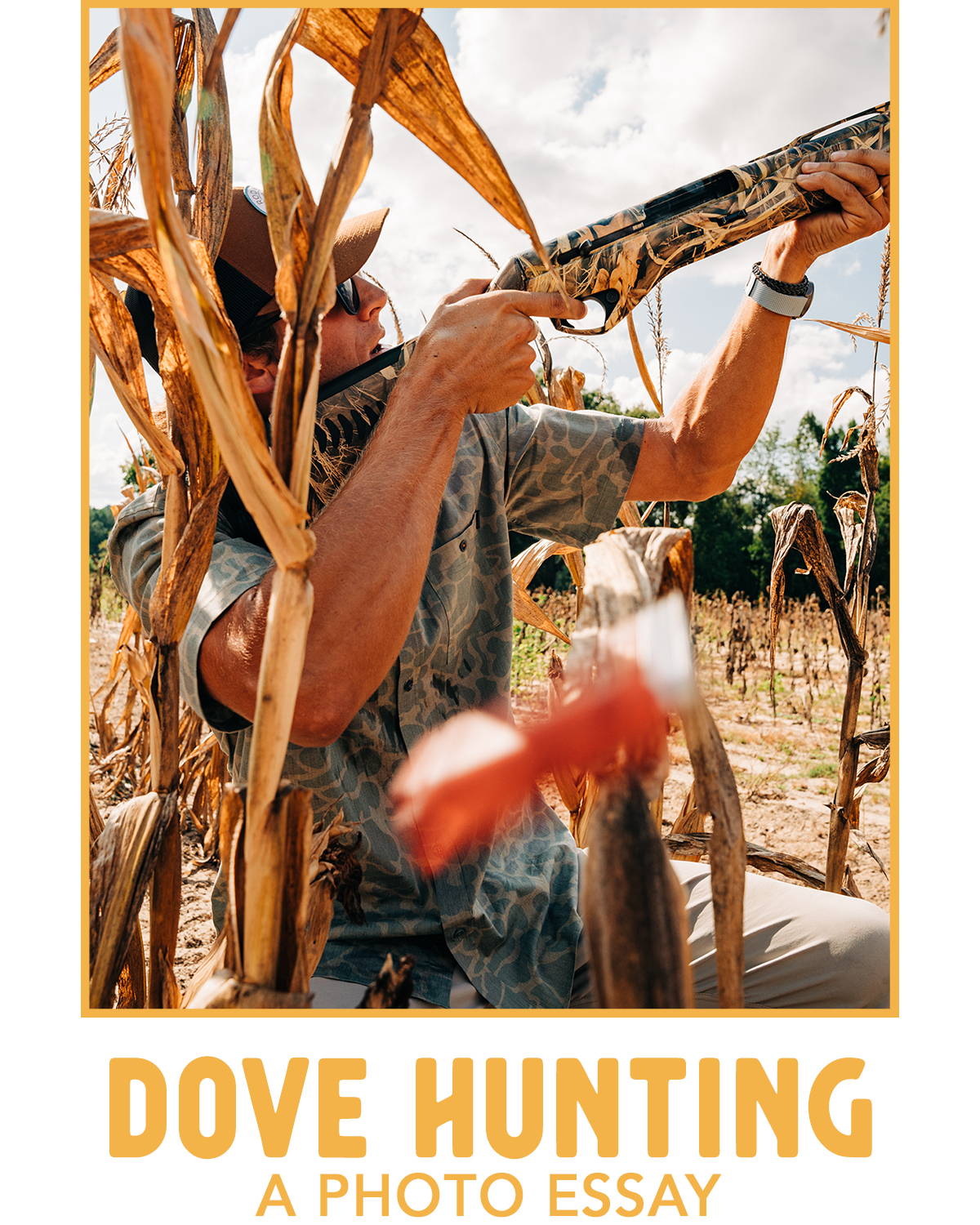 Here in South Carolina, dove hunting is a time-honored tradition for the casual and serious sportsman alike. For many, doves are their first intro to wing shooting. It's easy (as far as bird hunting goes), relatively safe in comparison to other forms of hunting, and just a down-right-hell-of-a-time!
When our friend, Josh Boyles, called us about shooting a few birds this fall, there was no way we were going to say no. A short hop and a skip up to Walterboro and we were on our way to sitting in the carolina heat in a decaying sunflower field, just giddy with anticipation for those tasty morsels to start a-flyin'.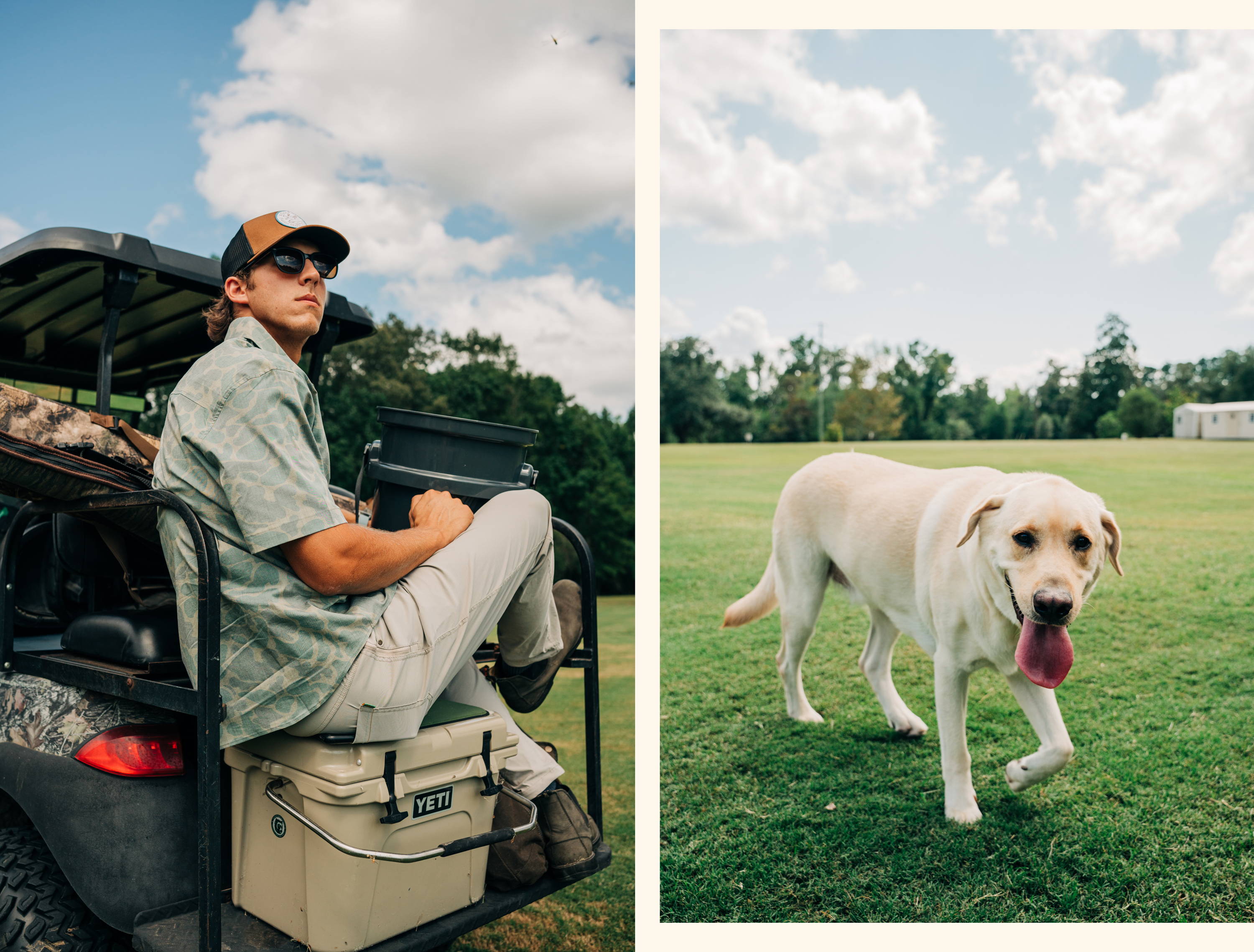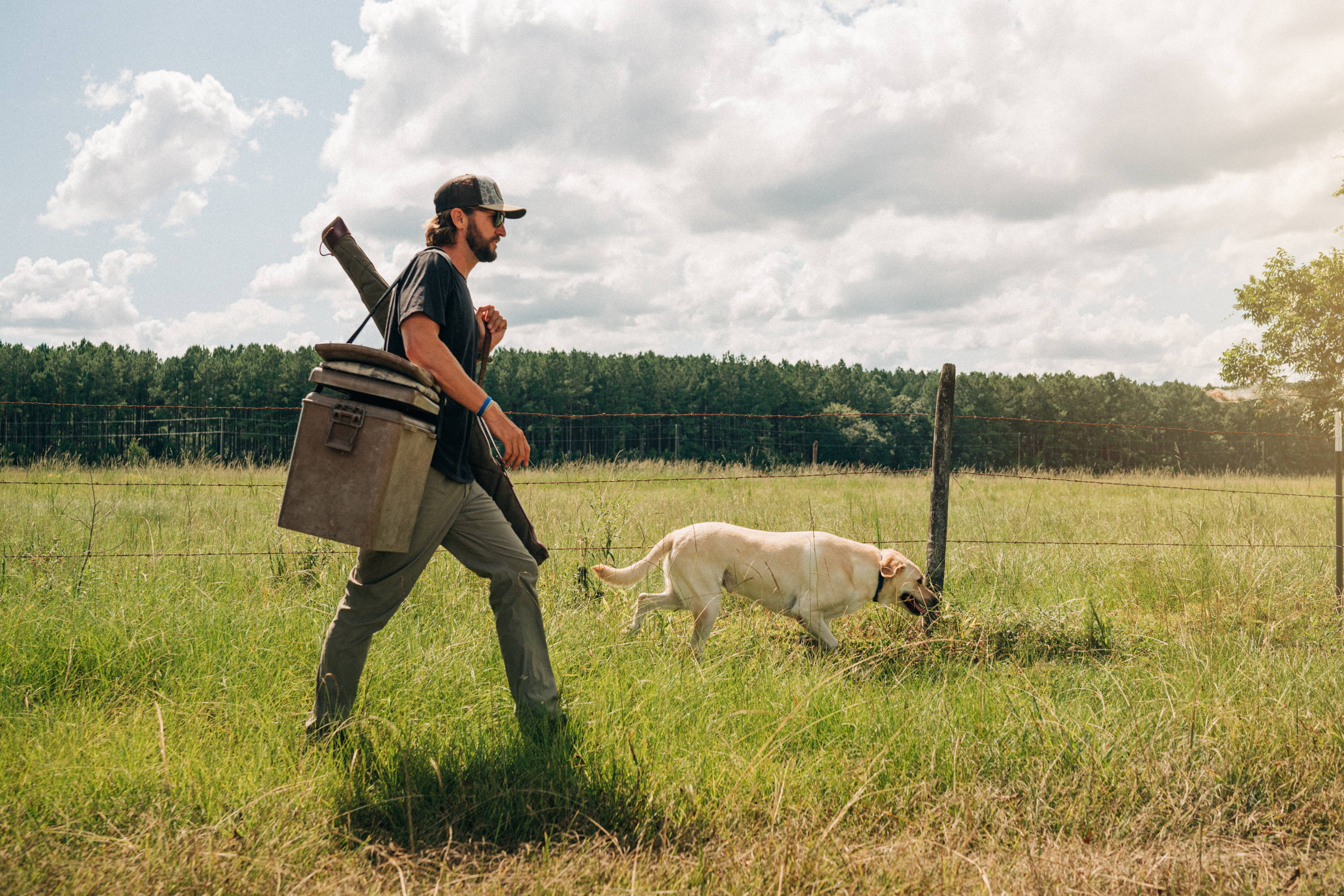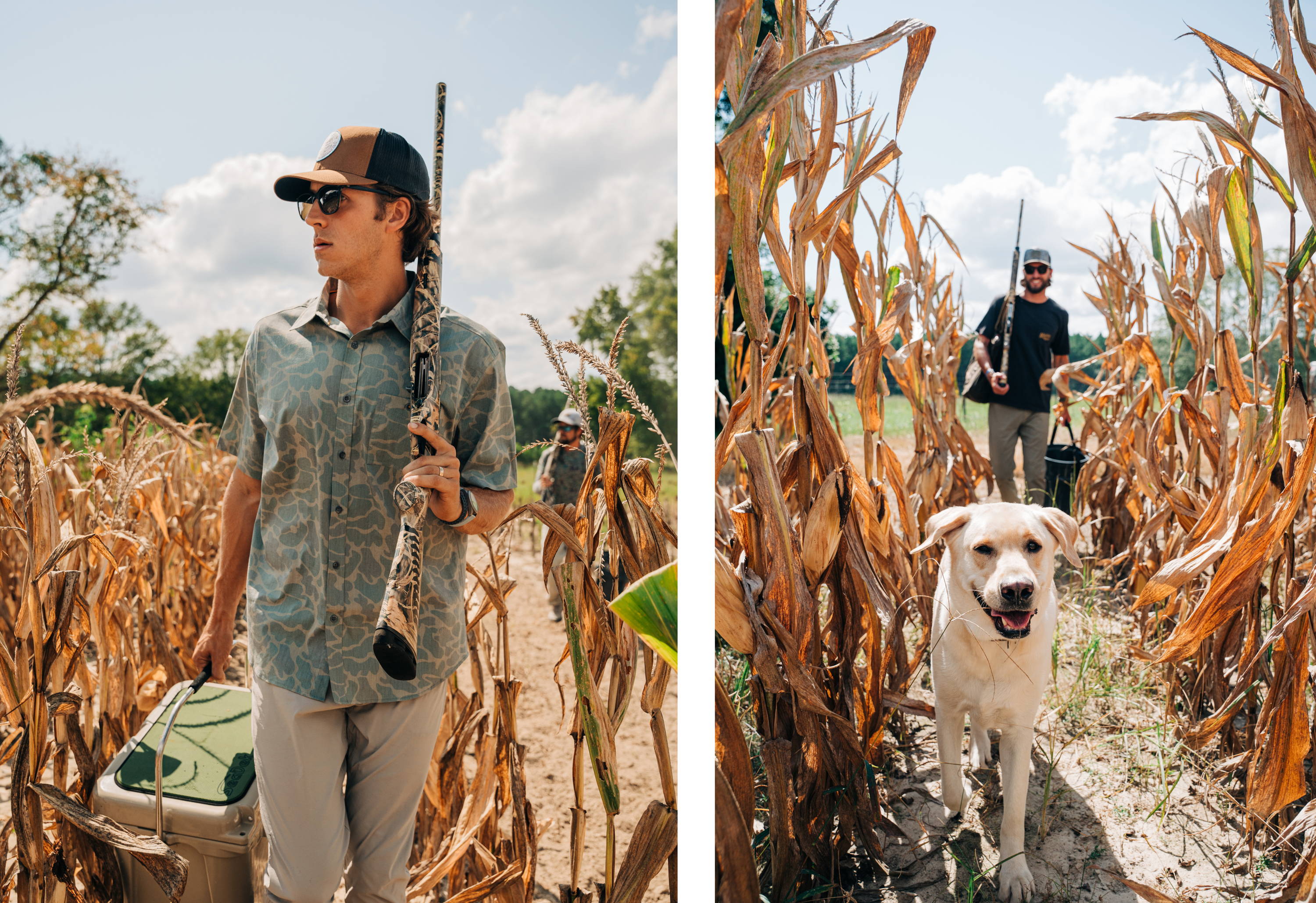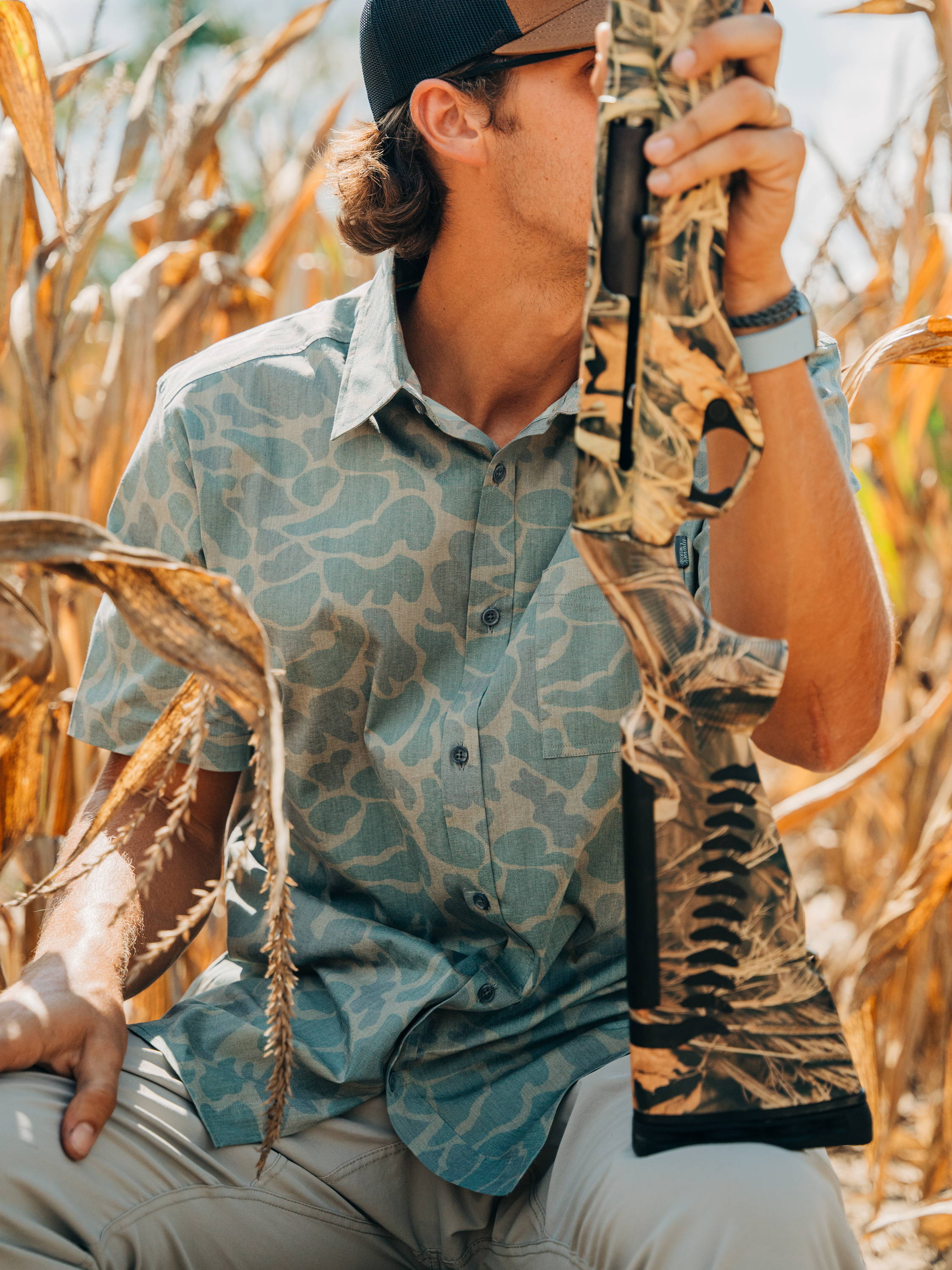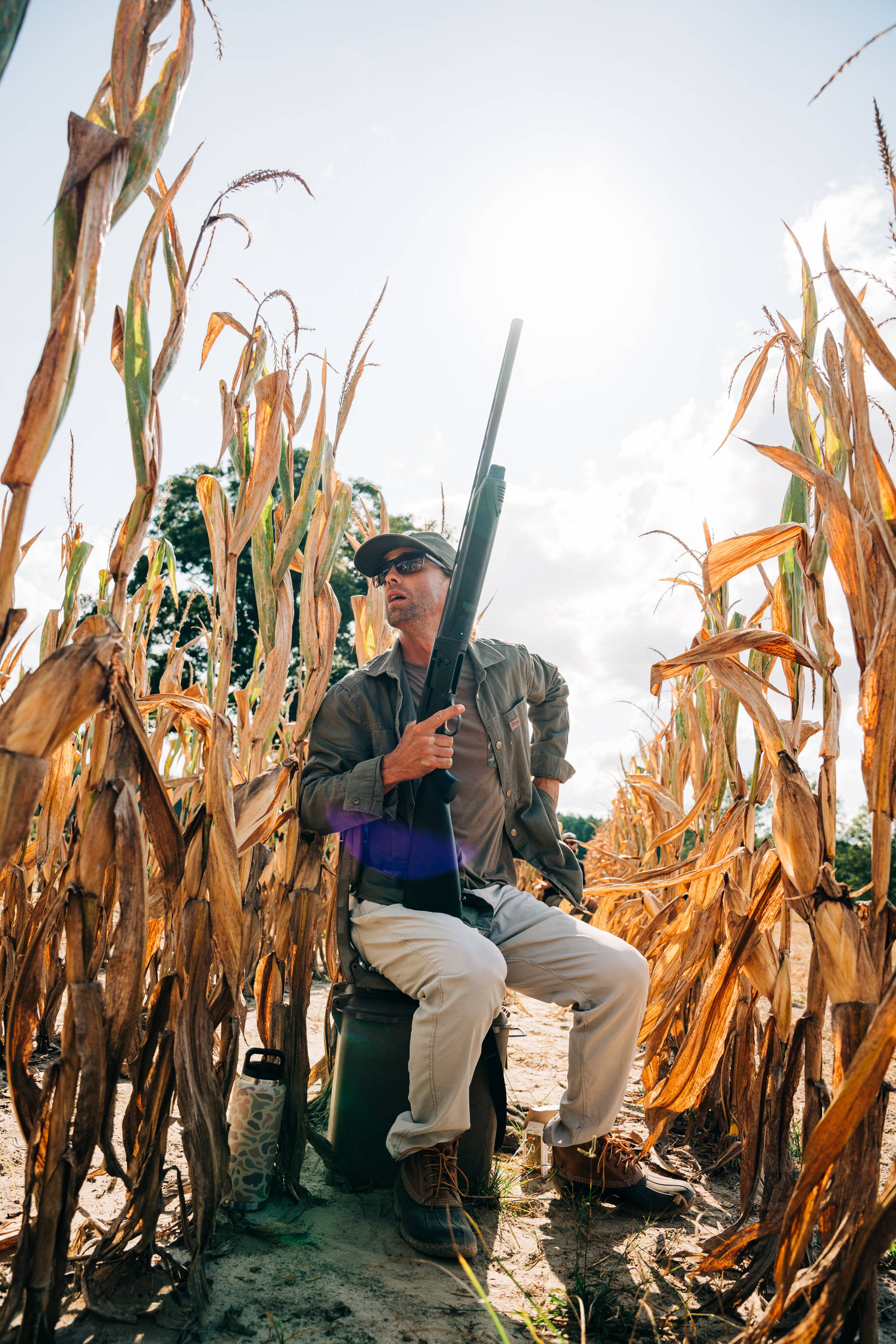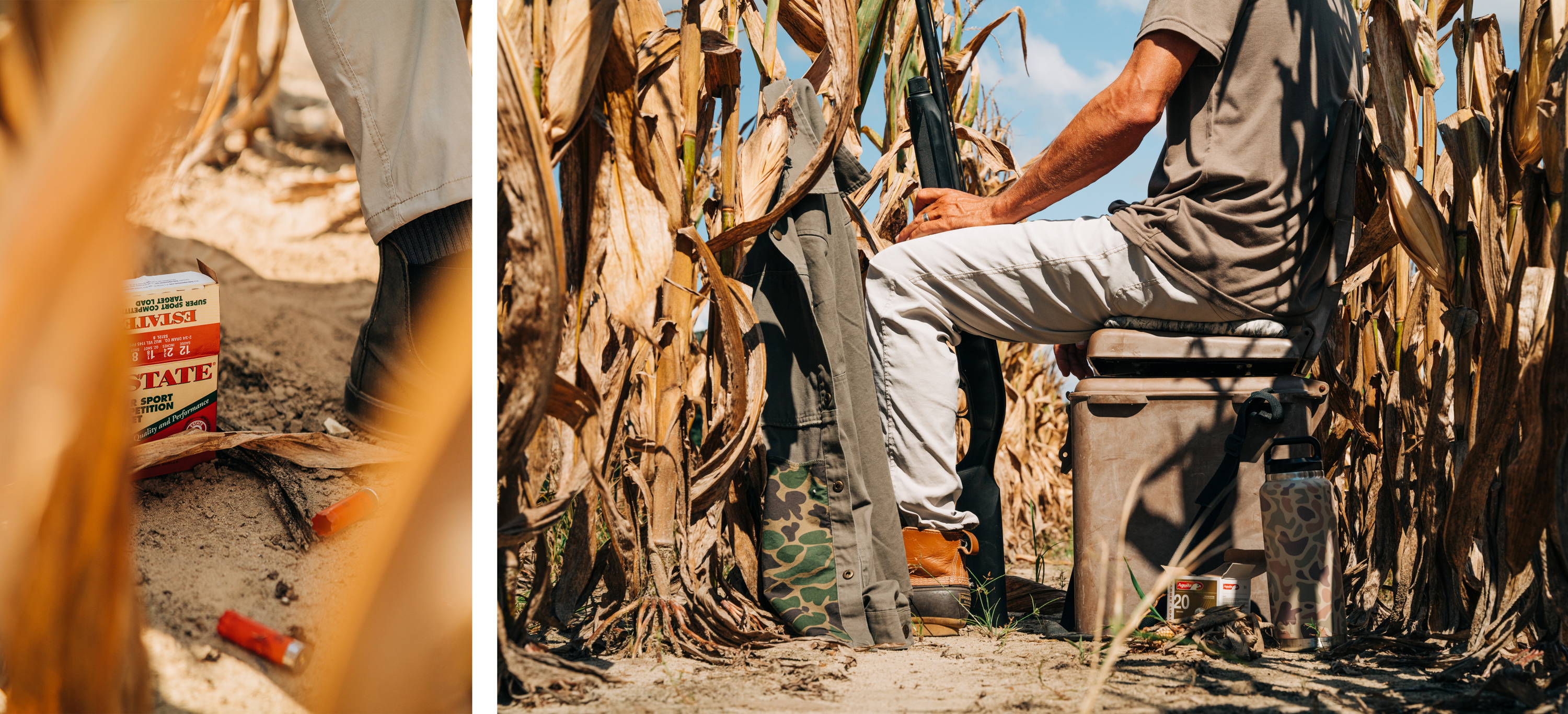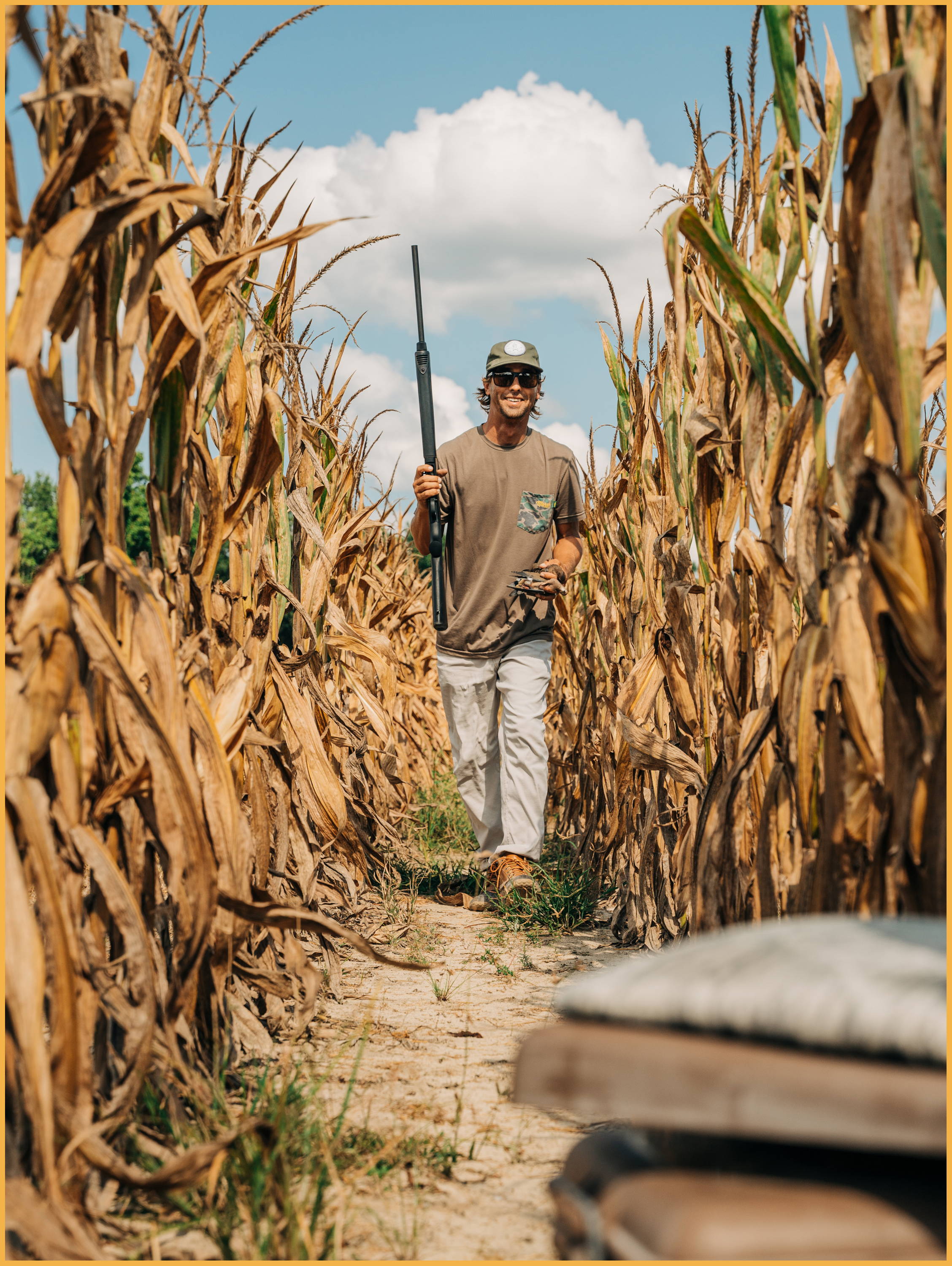 After shooting away at our fair share of birds, we decided to let the fields breath, count our bounty, and head back to the hunt camp for a little bit of fresh chow.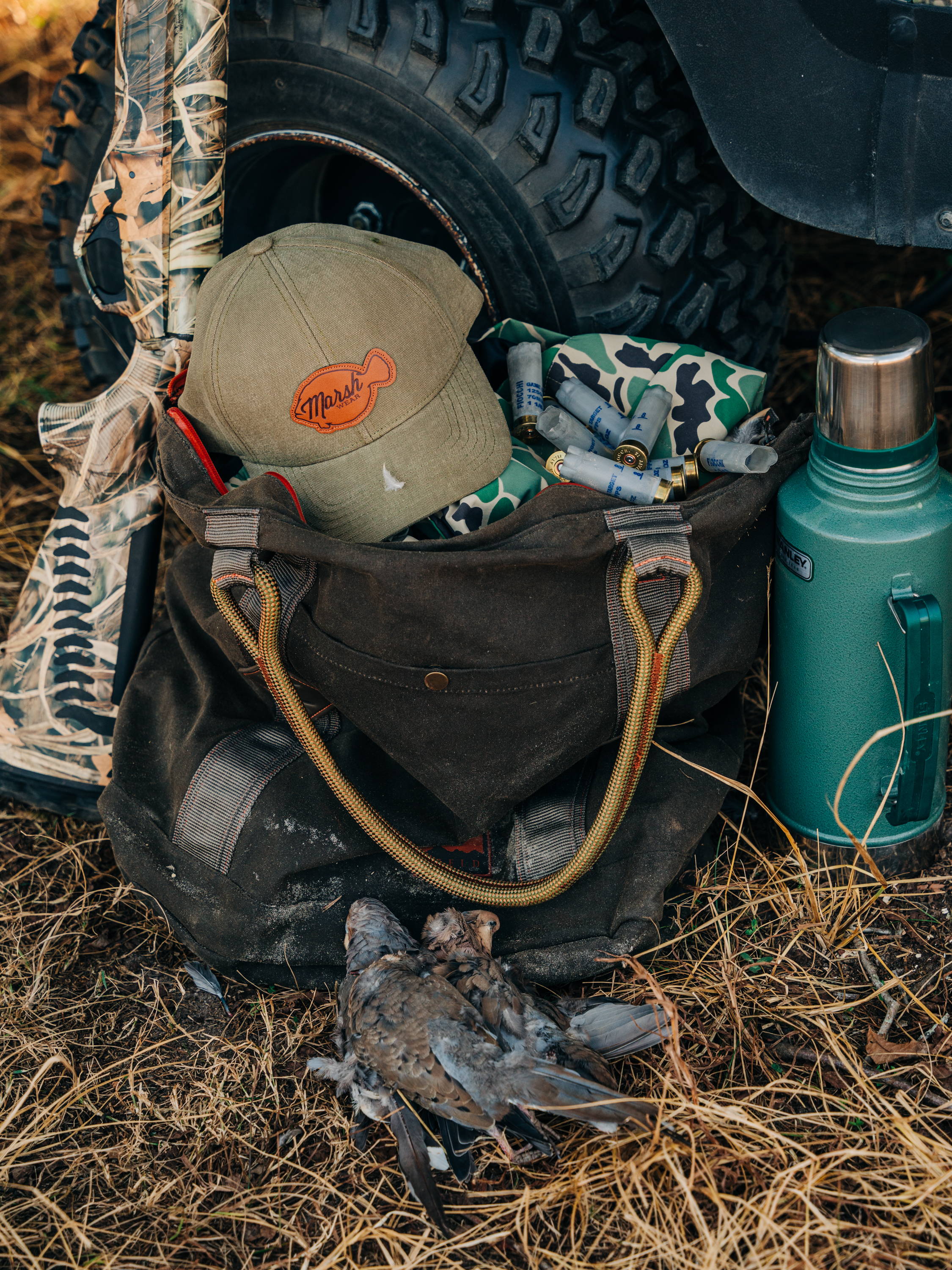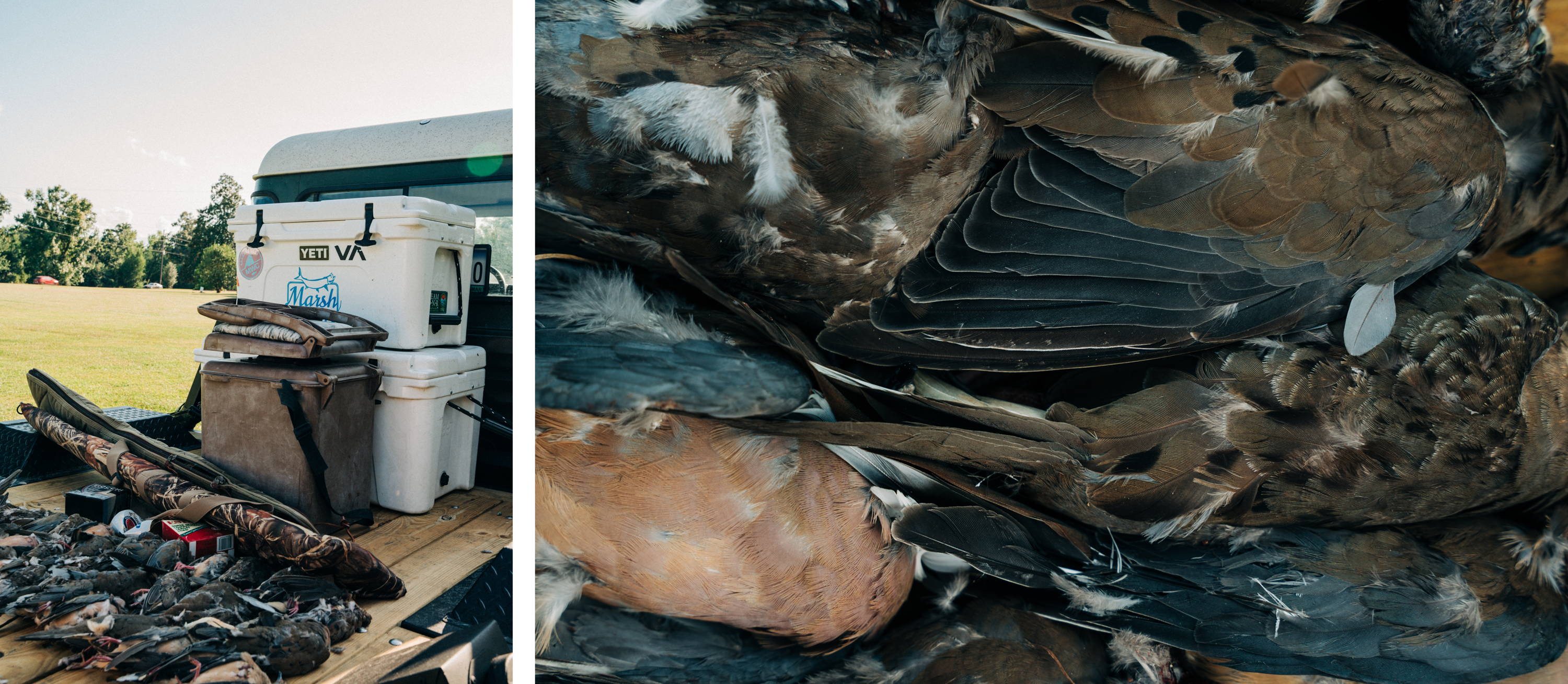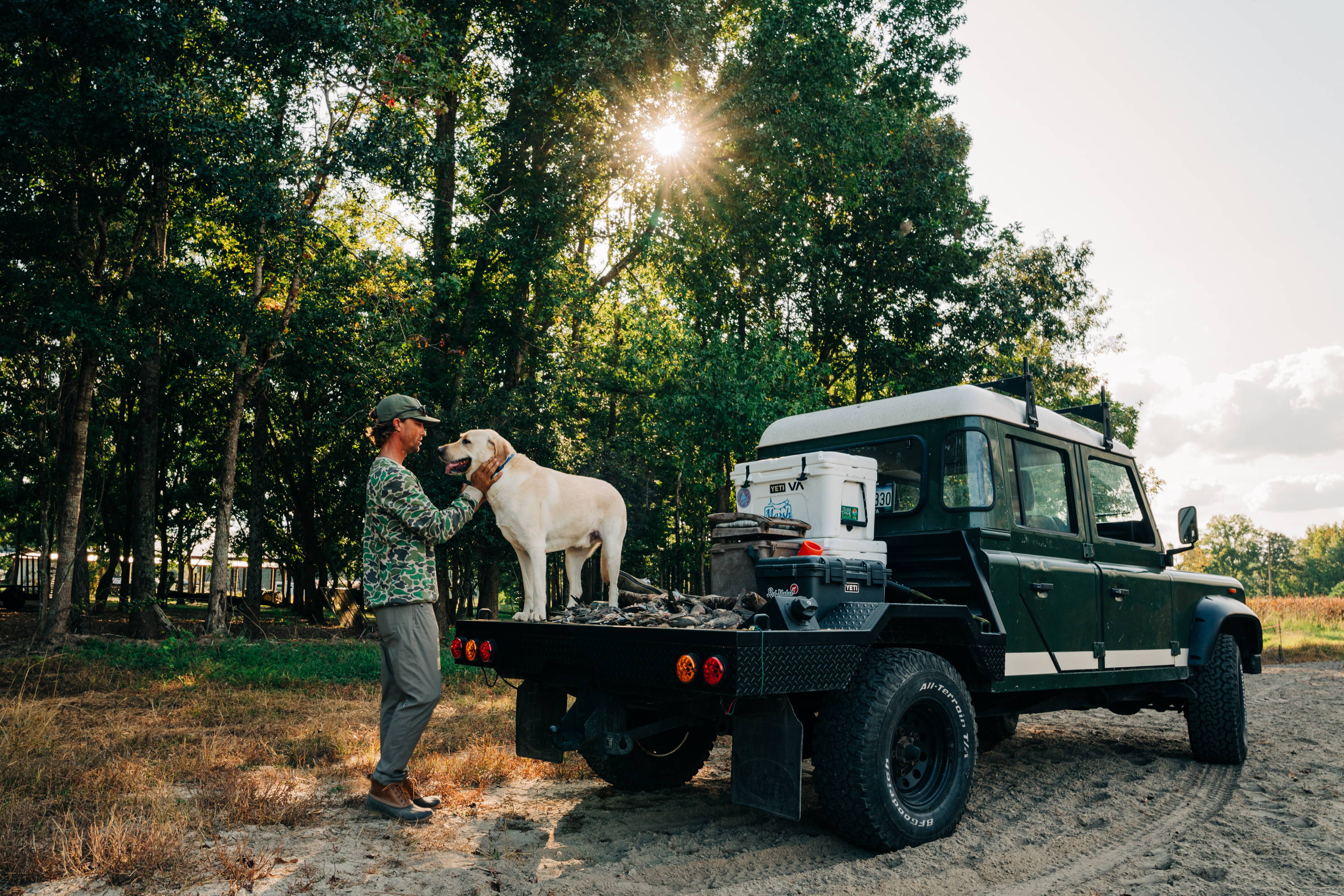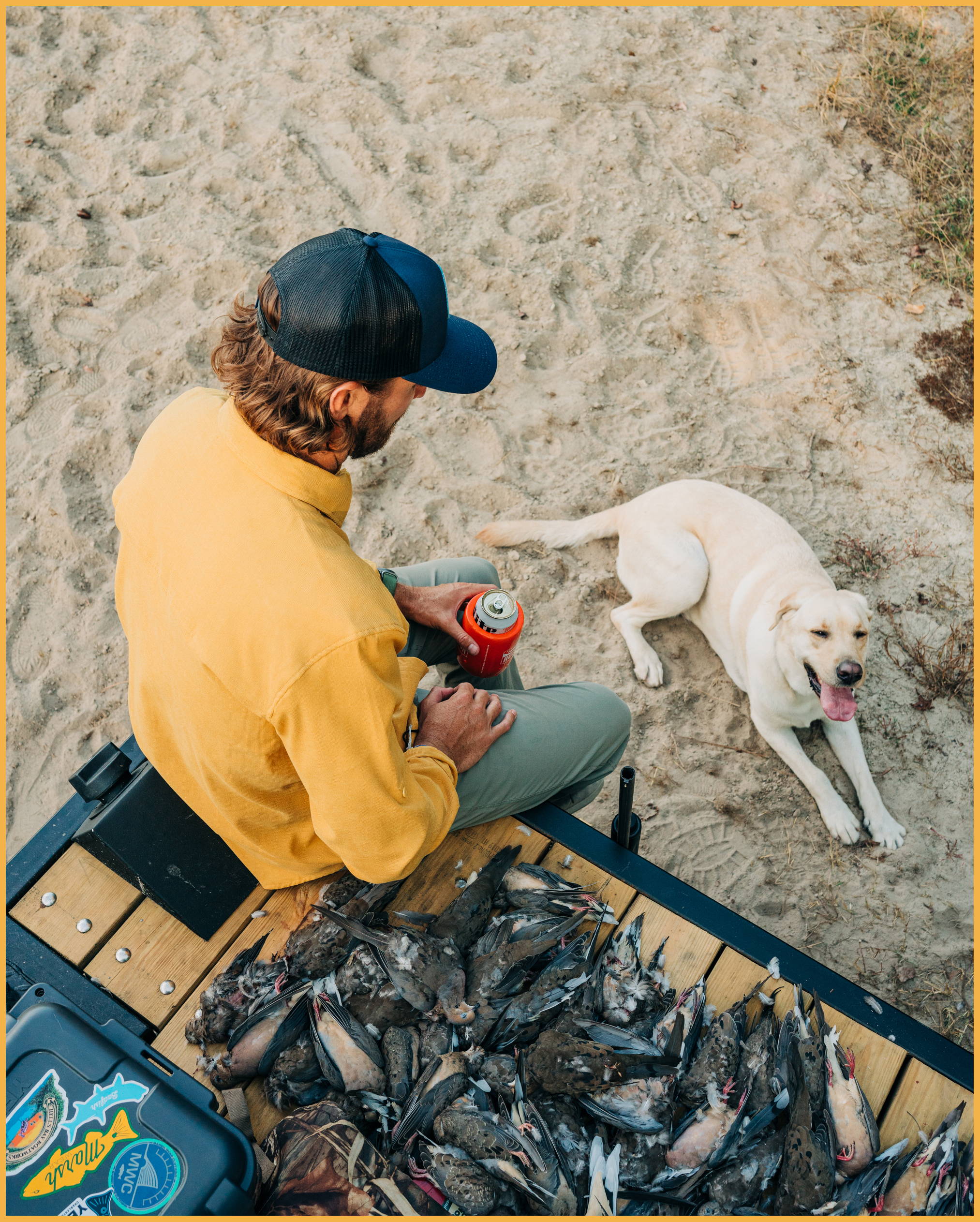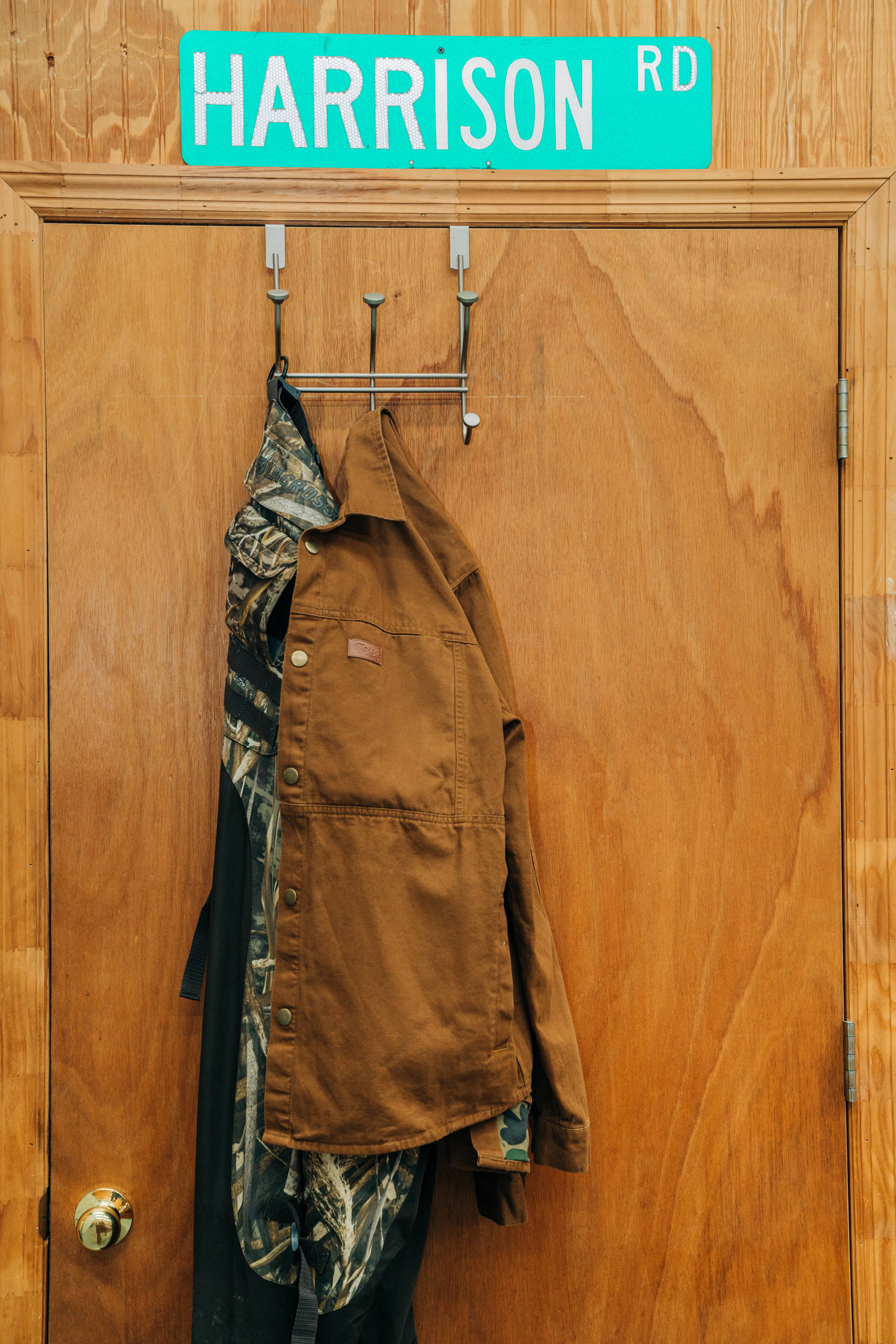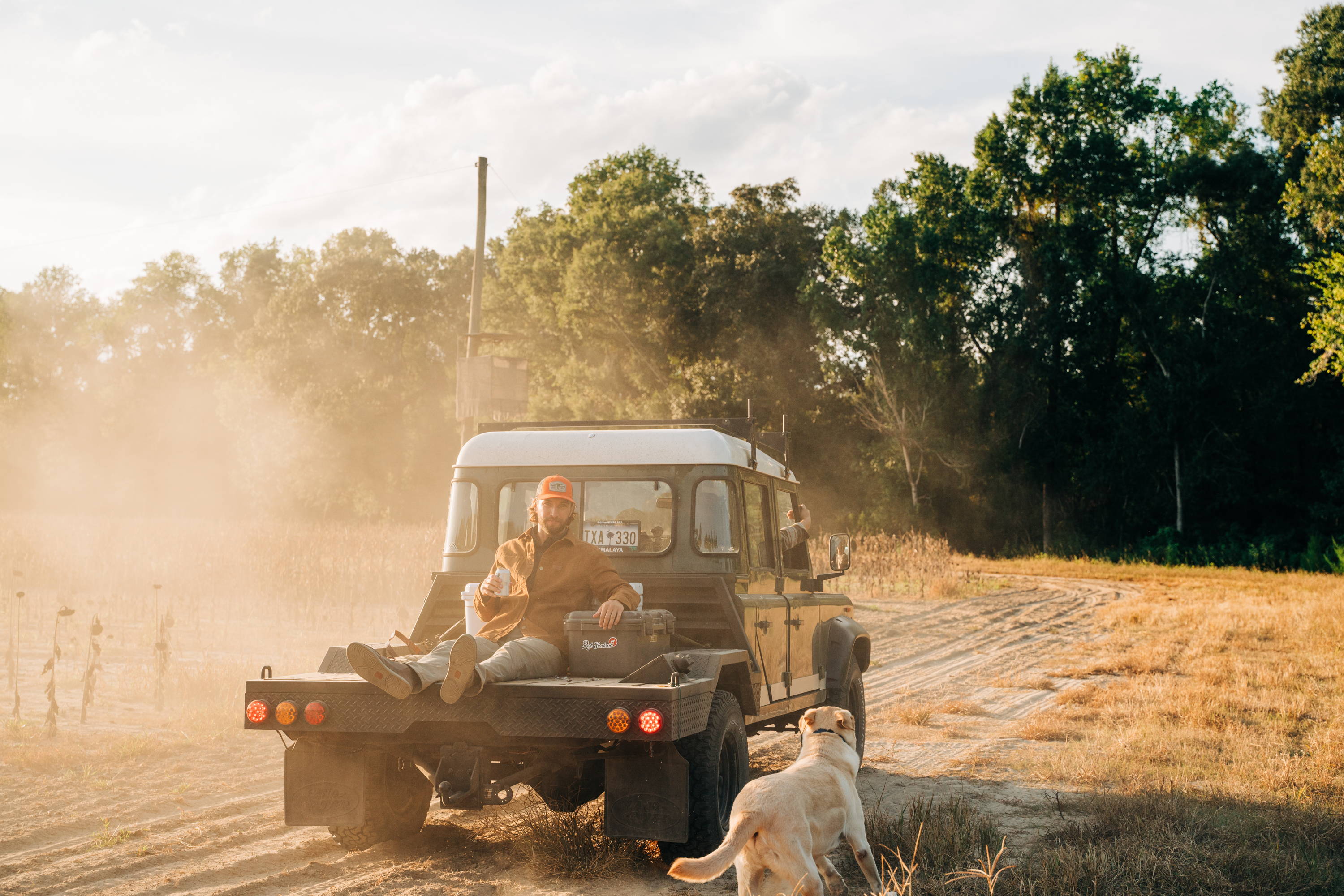 No time spent around the Marsh Wear crew would be time well spent without a few shenanigans involved too. So, after dinner we grabbed the truck and a few shotgun shells to take a quick rip around the fields and shoot a few sporting clays.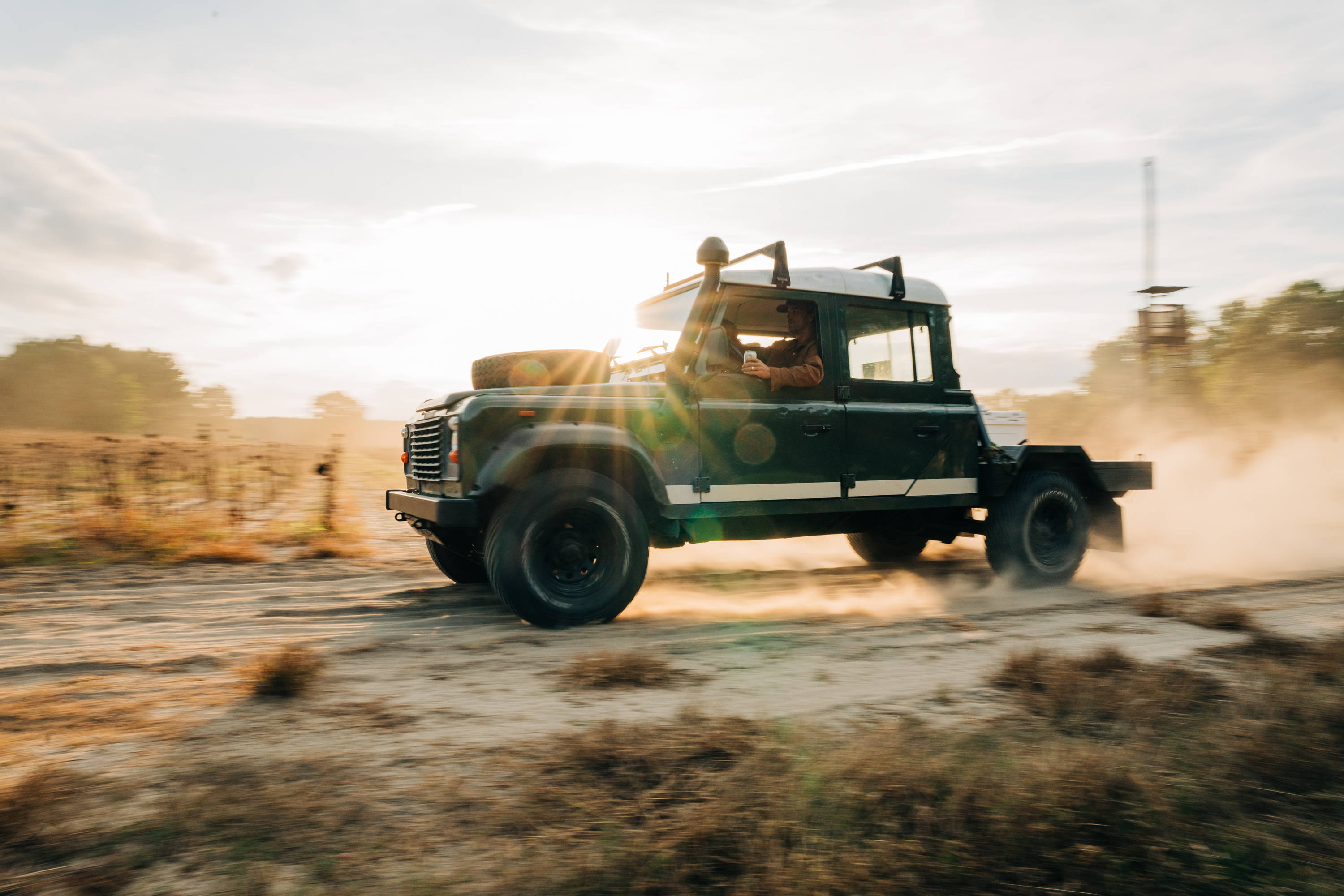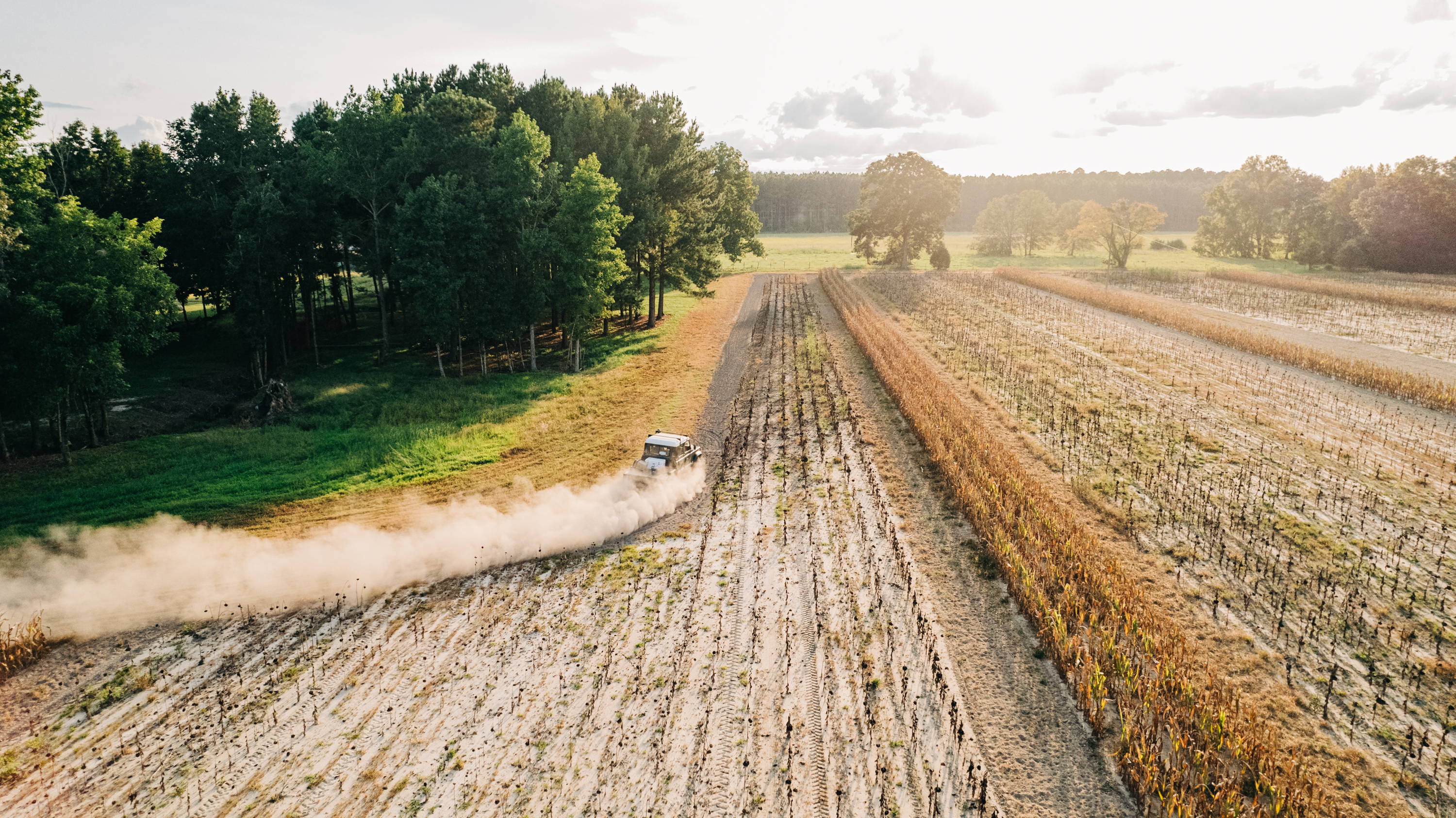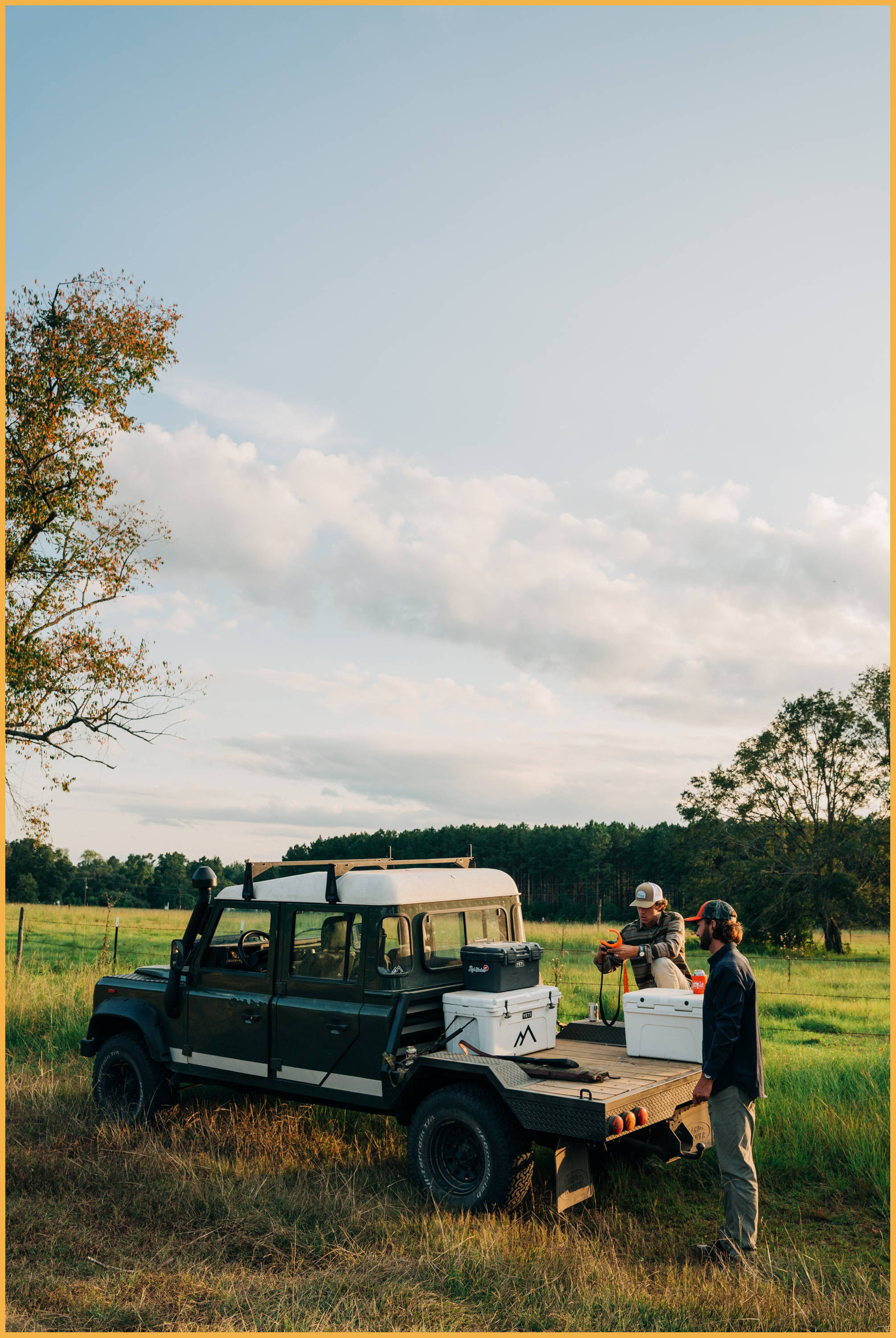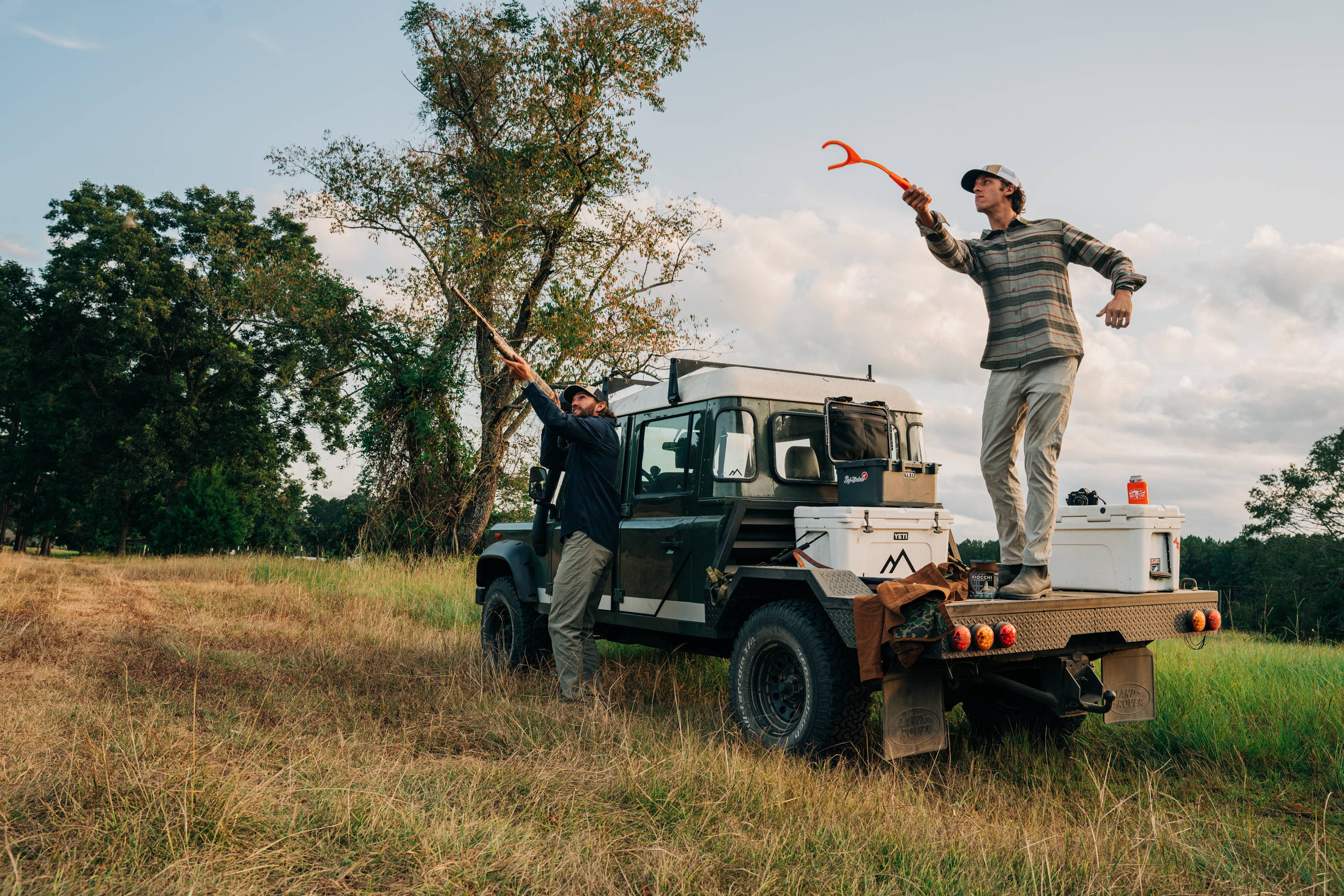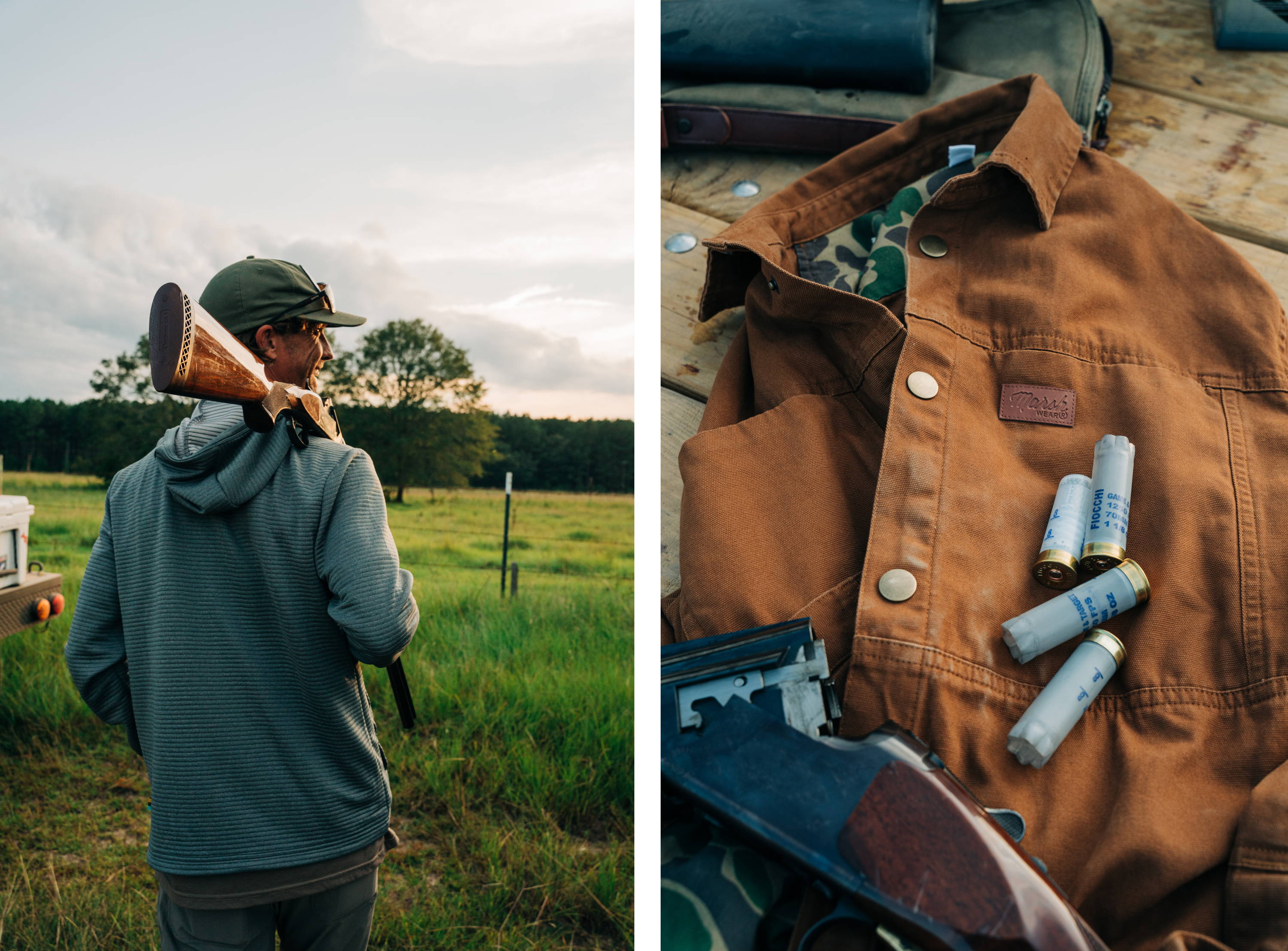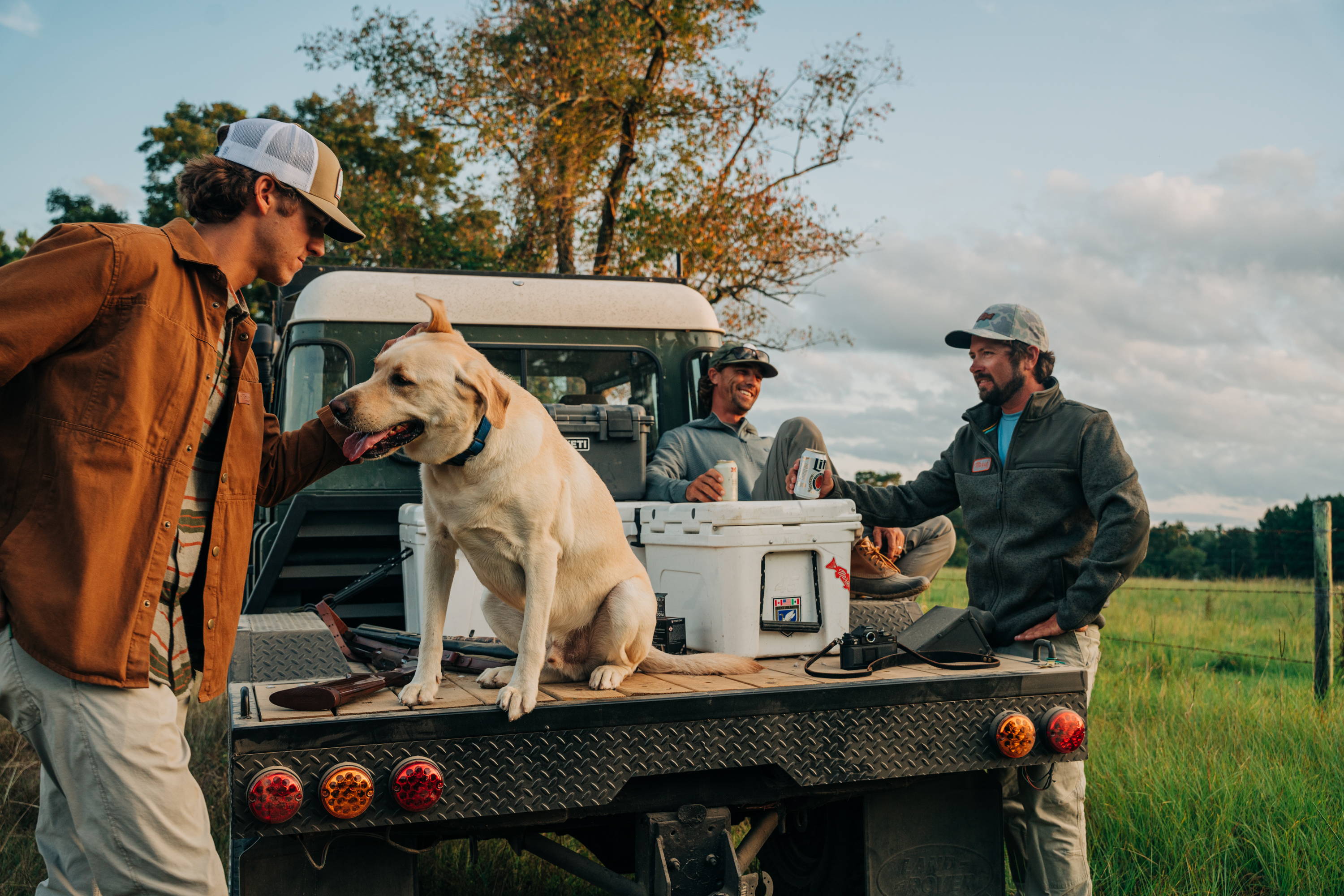 ---
---