Tarpon Tournament Fishing with Capt. Greg Dini
Starting every Spring and leading into mid-Summer, every saltwater fly angler's tarpon bug seems to flare up to uncontrollable levels. Along with the season, comes a plethora of tarpon tournaments, including Capt. Greg's most recent tournament: The Gold Cup.
---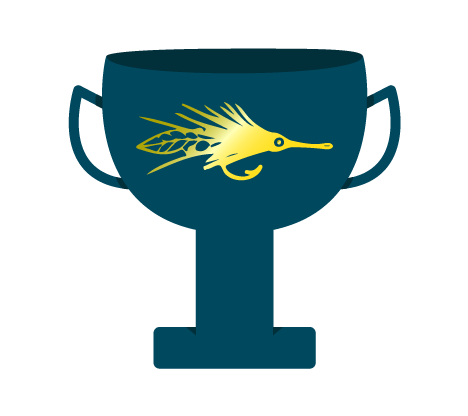 Tournament Season
and The Gold Cup.

The Gold Cup Tournament is an all-release, fly fishing only tournament. Using the 16lbs IFGA specifications, teams weigh in a total of five fish for 10 points per pound. Fish totaling under 70 lbs, but over 4 feet, can count for 300 points each as well. The angler team with the highest number of points at the end of the five days of fishing wins the Cup.

After a long, hot, and fish-filled season of tarpon tournaments all across the Lower Keys, we caught up with our friend, Capt. Greg Dini, to learn a bit more about how his season went, what it takes to prepare for these kinds of tournaments, and much more.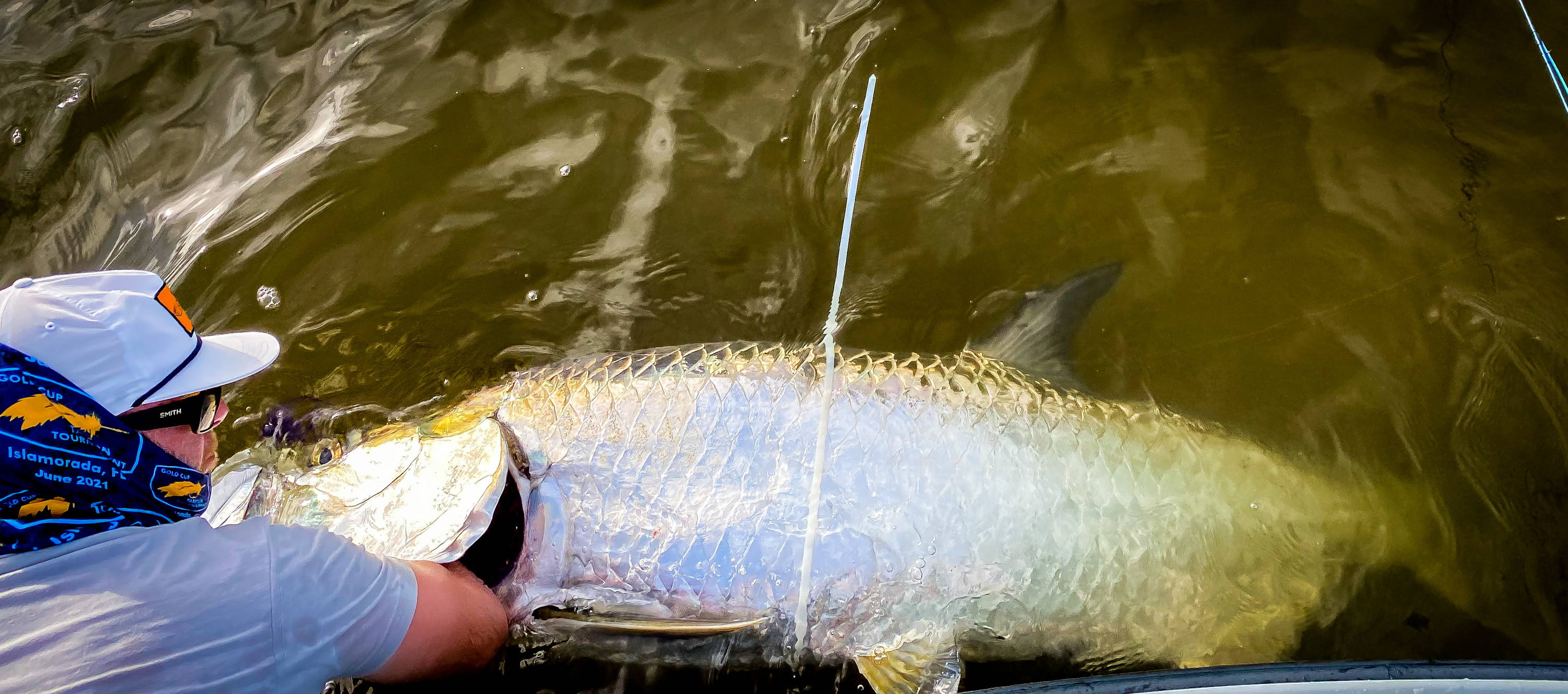 Photo provided by Greg Dini

First thing's first Greg: how'd y'all fair in the final standings for the Gold Cup Tournament?
This tournament season was great! I find at times that tough conditions are what pulls the best out of you as a guide and angler. It's always fun competing against the best and we were fortunate to do well this year in the 3 big tarpon tournaments. We placed 2nd in the Golden Fly, 2nd in the Hawley, and I believe we finished 7th in the Gold cup.
Total points won? Biggest fish of the tourney?
My good friend Louis Cortez won with 4200 points and we finished with around 2300 points. Needed a bit more luck with getting a few more weight fish we had on to the boat. Everyone has those stories in the tournaments but when it's your time to win those fish will stay on.
What's your favorite part about fishing tarpon tournaments? Which one in the season is your favorite?
My favorite part about fishing the tournaments is that you're stacking yourself up against the best guides in the keys. I've always competed in life growing up playing baseball and getting to the professional level in that sport. These tournaments are very similar. The adrenaline gets going, shot gun starts in the dark in the morning and fishing hard every day to try and get your name on a trophy and be a part of history is why I do it. The Gold Cup is the holy grail. It's the super bowl and that's why it's my favorite of the year.
Some of the best tarpon guides in the world fish these tournaments (including yourself of course!), how do you prepare going into it?
Tons of preparation goes into these tournaments. Having to pre-tie tournament leaders and tippets before hand requires hours of sitting down and getting it done. Your hands feel beat from leader preparation before the tournament even starts but that's just one aspect. I have to catch up on fly tying, boat maintenance, etc. to make sure the only thing we are concentrating on is catching tarpon.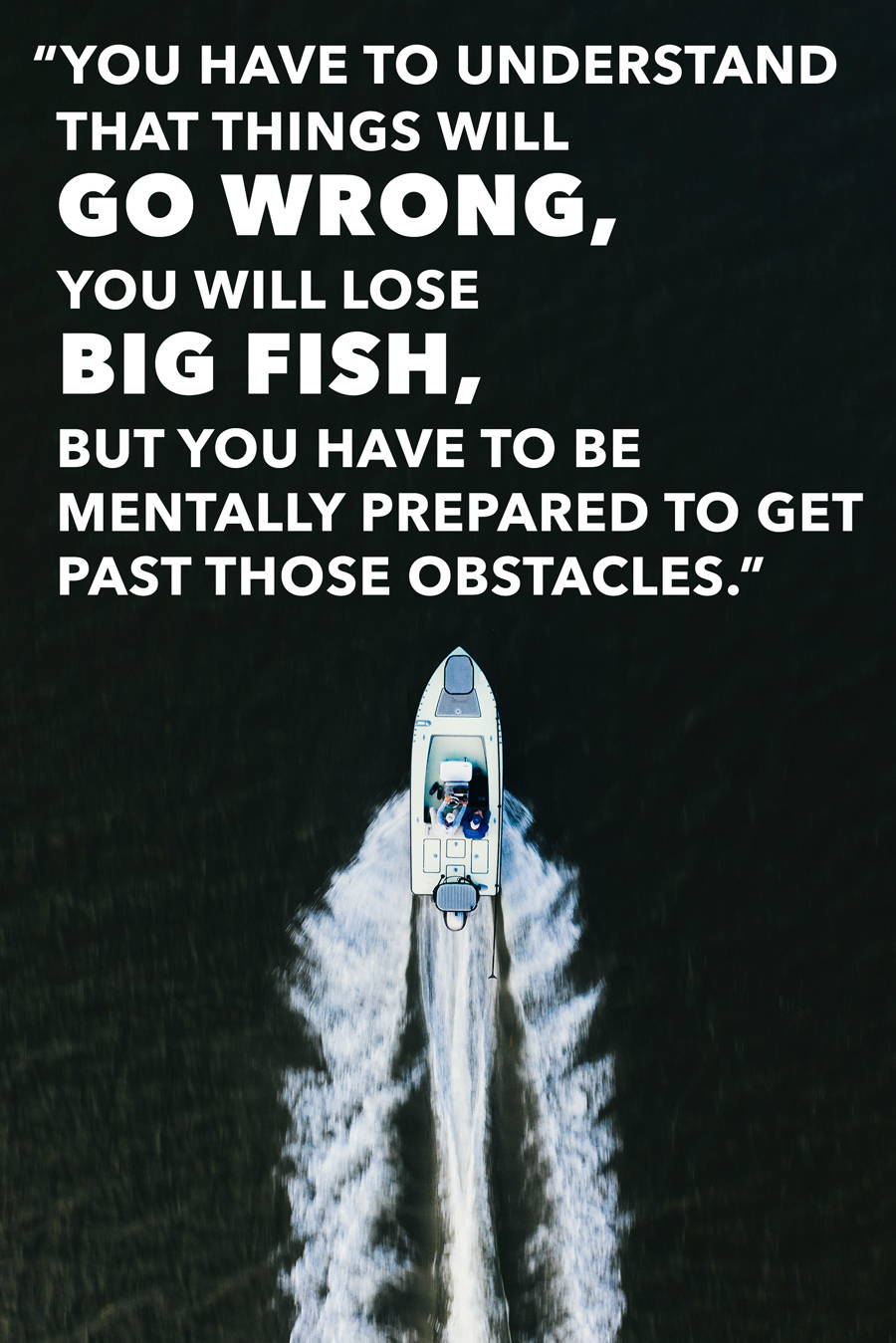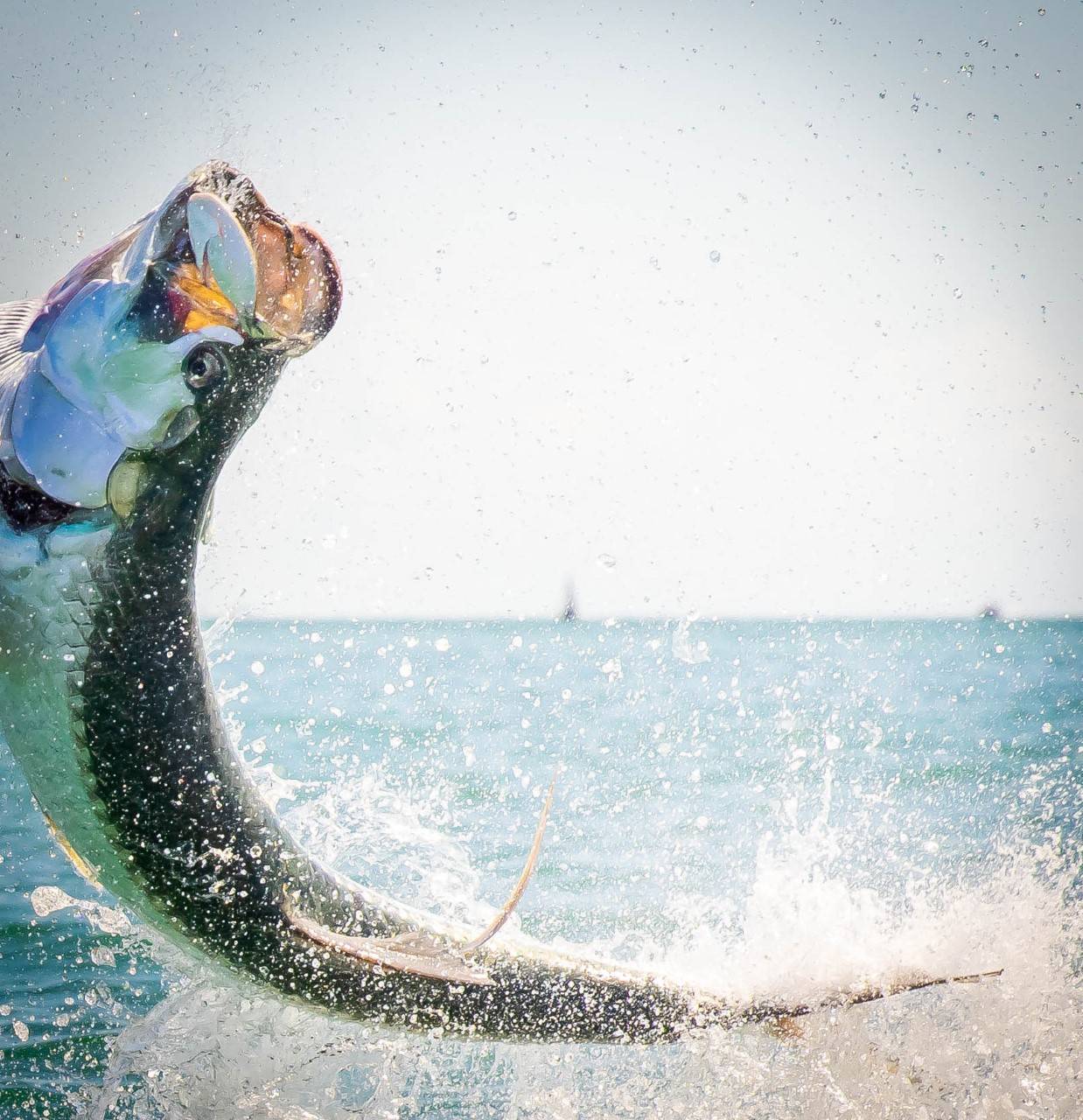 ---
Tournament angling comes with extreme highs and lows – give us the run-down of the best and worst moments this season. What keeps you motivated through the rough patches?
The highs and lows are unbearable sometimes. You work so hard, and want everything to go right all the time but that's not possible in tarpon fishing. Things go wrong, leaders break, fly lines get knotted up while clearing the line on a fish, giant fish get hooked deep and chew through the leader. The possible ways for these fish to get off is endless but just as well you can go on a stretch when most will stay on.
The highs can turn into lows in a moment… the last day of the Hawley we were down by 6 fish. We needed a big day to catch the leaders. I was running to an area and on the way I happened to see a single fish roll off a point. I stopped the boat to take a look and when we sat and watched we had stumbled into a biomass of Tarpon that had just come in from the gulf.. acres and acres of fish surrounded the boat and they were happy. "This is what we needed to make a comeback!!" My angler Evan would cast into a group of fish and 5 fish would swipe at the fly before he came right to his fly line to start stripping. Needless to say in a 2 hour span we probably had 30 fish in the air, 3 times as many bites and only got 5 releases out of it. On a normal day it's probably one of the best days of tarpon fishing I've ever had… on a tournament day it's a gut punch because we just couldn't keep enough of em on.. The highest of lows!!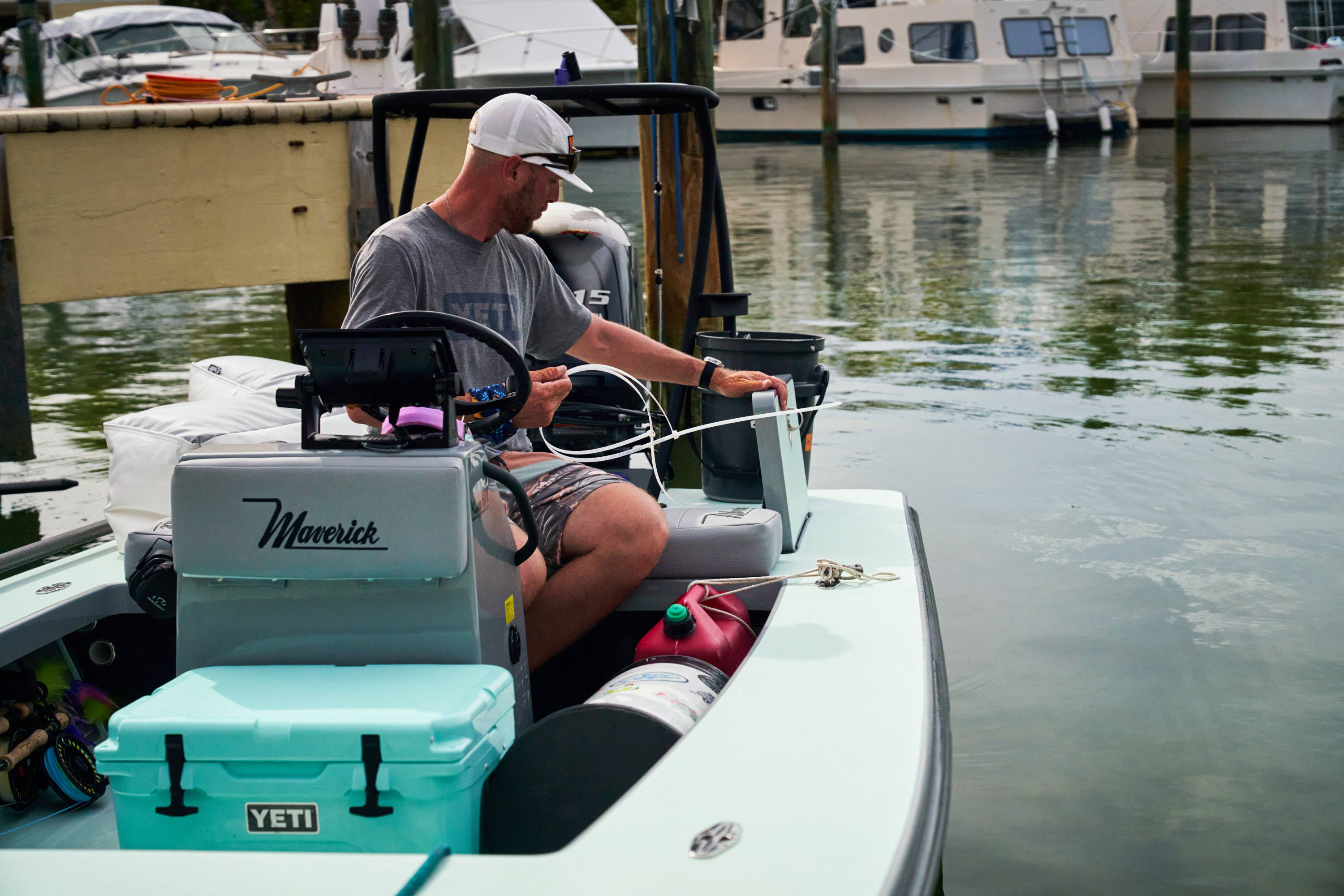 ---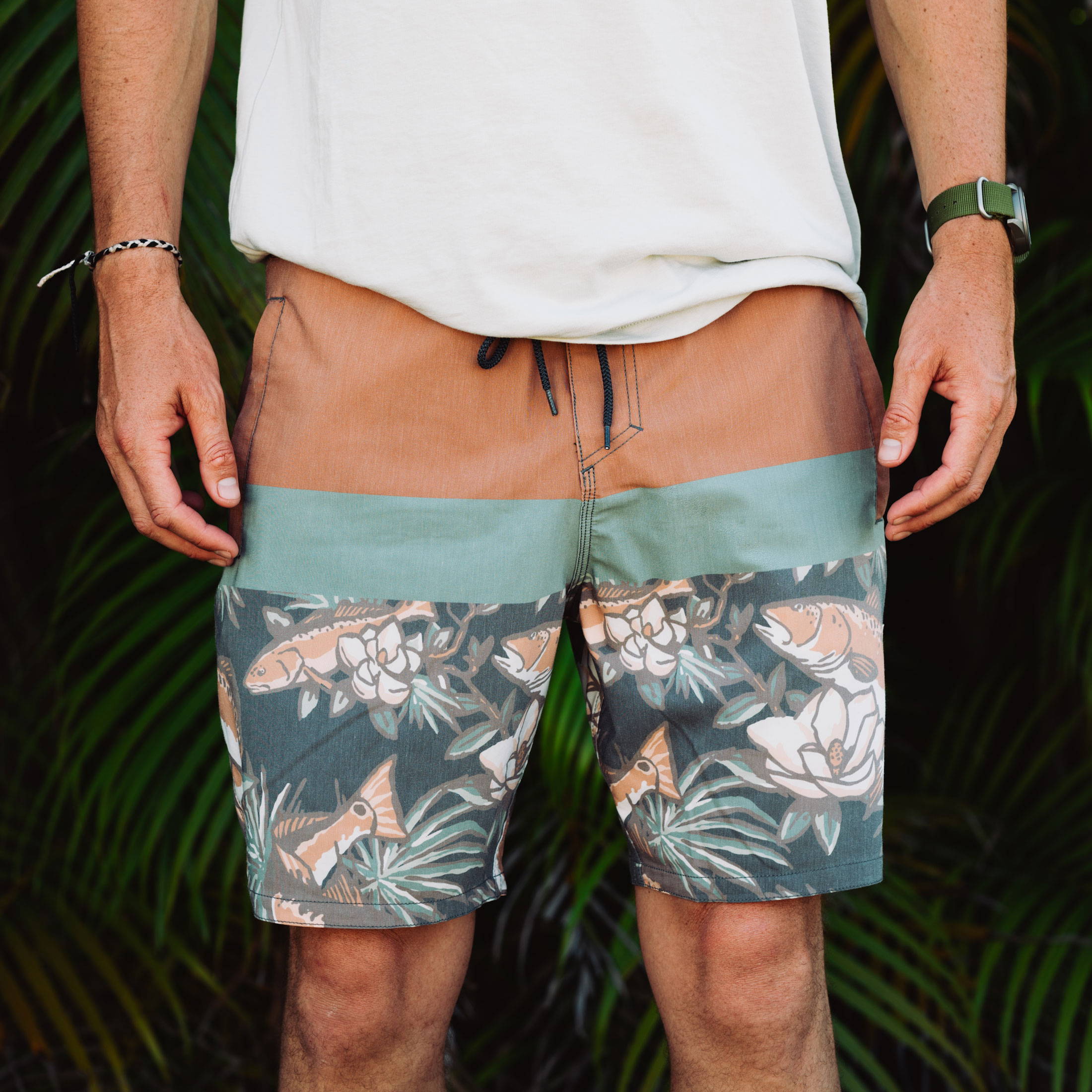 With plenty of hot days on the water hunting for tarpon logged this year, Greg can be found rocking our Spring Magnolia Boardshort for its comfortable fit and quick drying materials.
---
---
Everyone who's ever tarpon fished knows that being well prepared is a key factor; whether that's an organized skiff, good line management, a plan for the day, or just properly put together tackle. What are some of the key steps you take to prepare for the fishing each day?
Preparation is key, everyday. Out of all the things you can prepare for in a tournament like gear prep, boat prep, having a plan, etc., I truly feel your mindset is the most important thing to prepare. You have to understand that things will go wrong, you will lose big fish, but you have to be mentally prepared to get past those obstacles and go in to the next. Fish each day just like it's a normal day of fishing and it takes a lot of that pressure off.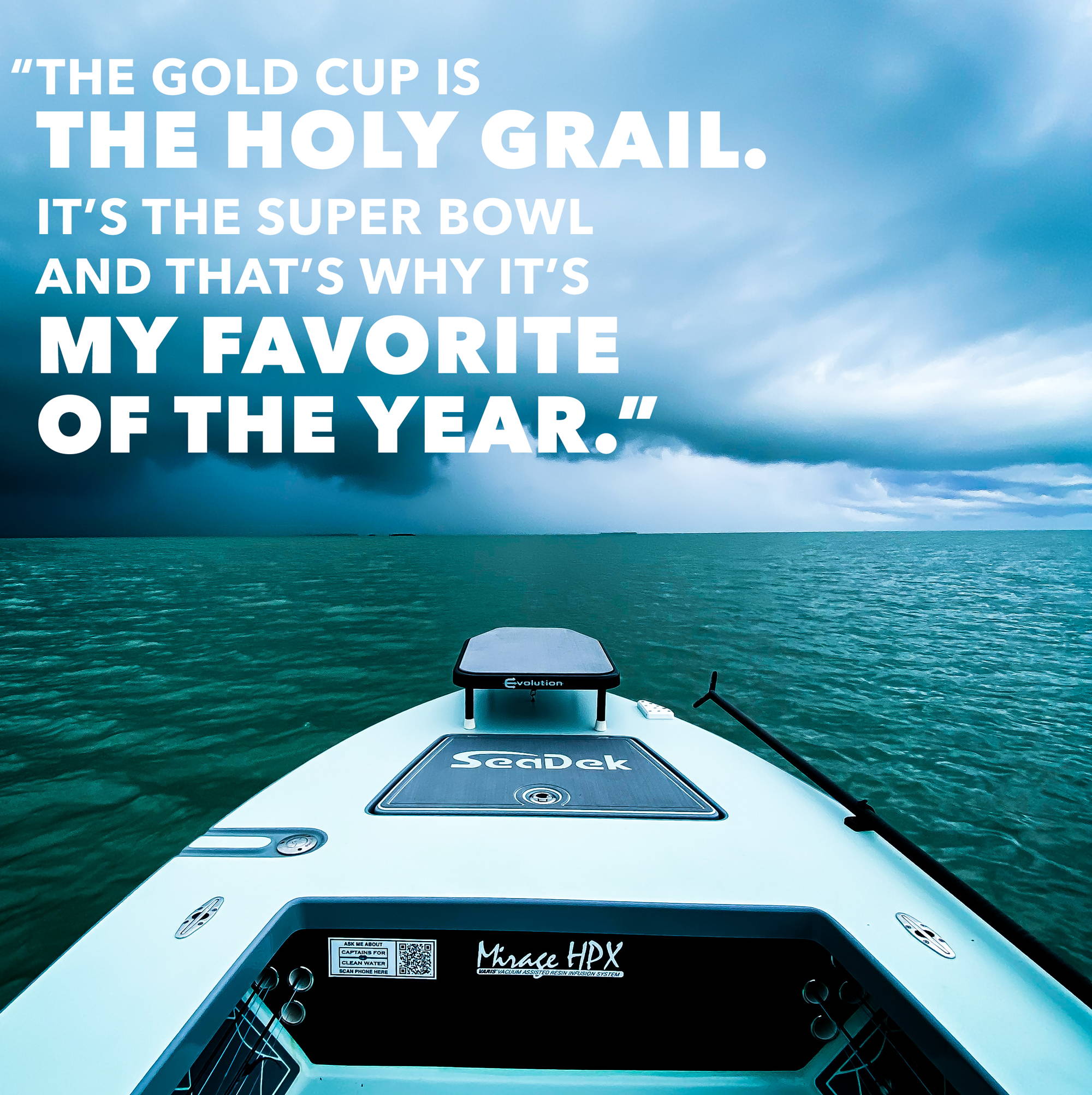 ---
Other than the basics to catch the fish, what do you consider the most essential piece of gear on your boat for a tournament day?
The most essential piece of gear on tournament days is a tough one. There are so many things that are important but I would have to say a working and trustworthy boat set up because if you can't get to the fish then you can't catch them. My Maverick HPX gets me to the fish fast and comfortably.
---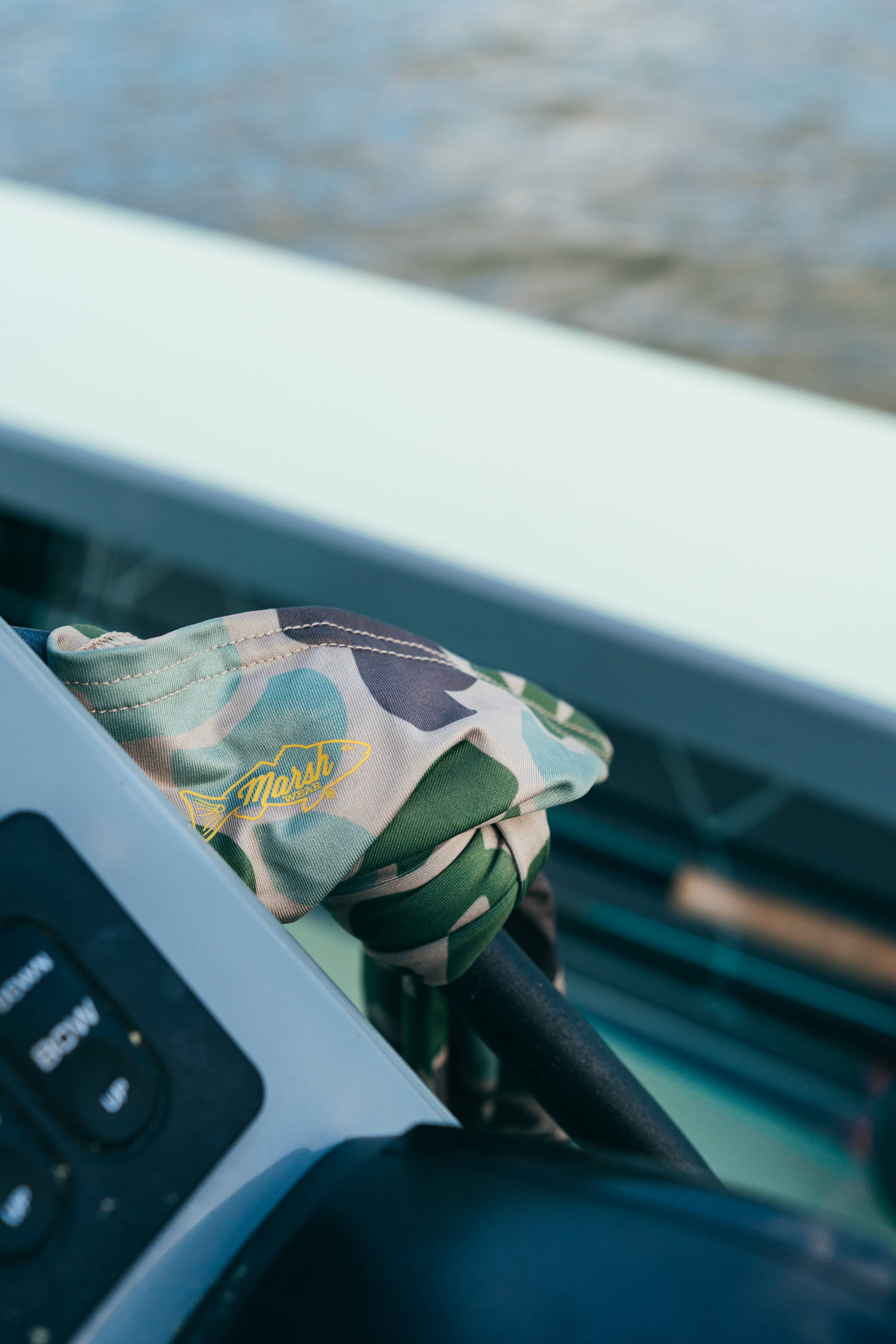 In the Gold Cup and many other tarpon tournaments, guides aren't allowed to fish the tournament so your angler spends all day on the bow. How does the angler/guide interaction affect the prospects of a good day of fishing? Is it similar to a normal day of guiding or are there different pressures and factors associated?
I can't say it enough, the guide/angler relationship is essential in being successful. You're a team! My angler Evan and I have been fishing together for 12 years now. We spend 30 days a year on a skiff together. We are at the point now where I barely have to guide him. He understands where the fly needs to be on a given shot and most of the time he gets it there. When these things start to happen you can be dangerous and we are getting to that point. It's been a fun process!
What's your favorite part of fishing tournaments? The actual fishing? The after-parties? 
Favorite part about the tournaments is competing. You have to catch 'em… the guys who are involved and the history behind every tournament is a special thing and I am happy to have the opportunity to compete.
What's one of your best memories from this year's tourney or past years? Fishing related or unrelated.
I guess the best moment or moments from this year or past tournaments is probably being in the position to do something special. To be close enough to the lead to make a comeback and win is all that you can ask for. We've been close a lot. Our time will come and Evan and I will continue to perfect our game and compete.
Best piece of advice for aspiring tournament anglers?
Best piece of advice for an aspiring tournament angler is to put the time in. Find the right guide that you gel with and create that partnership. That goes a long way.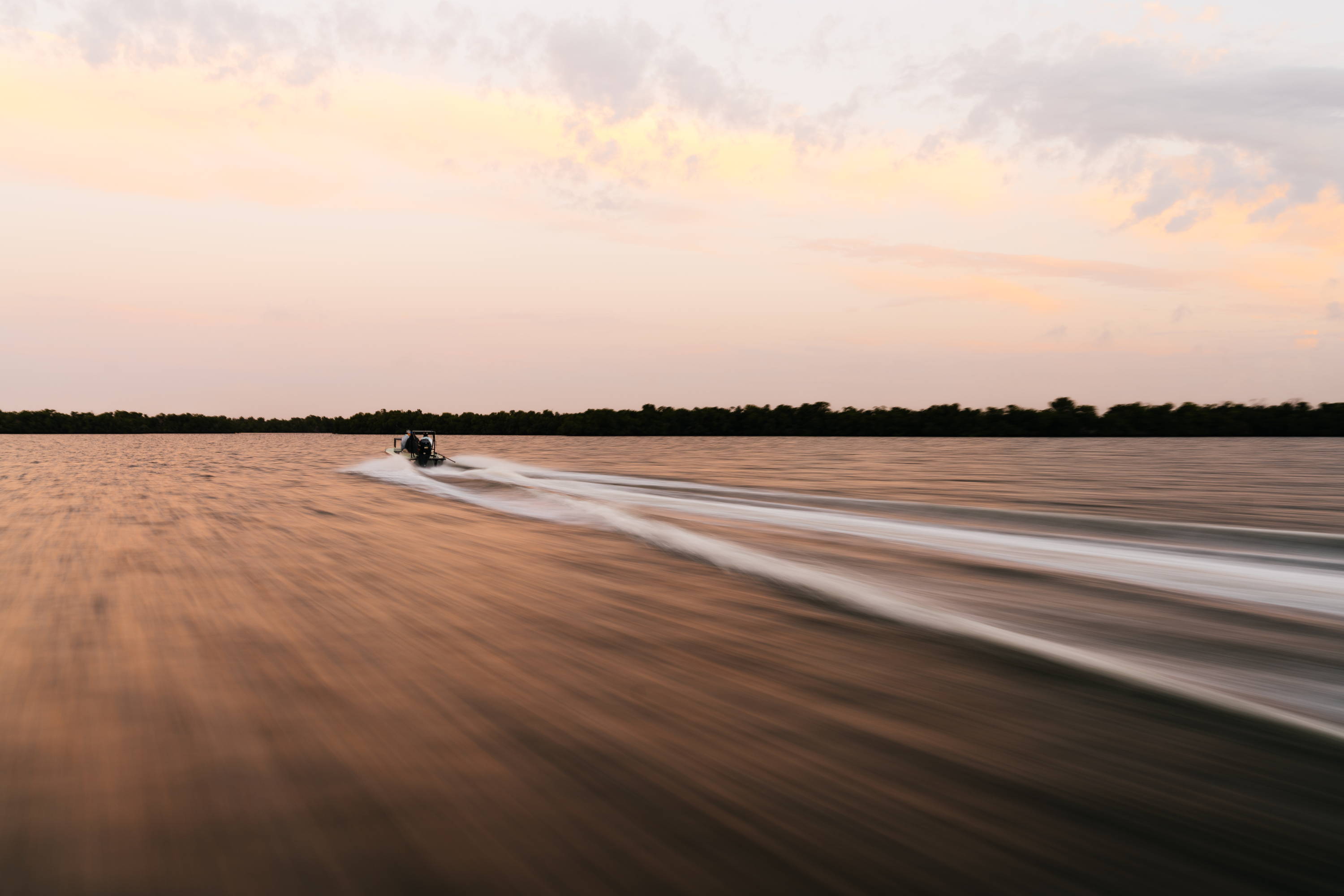 ---