Costa Rican Rainbow Trout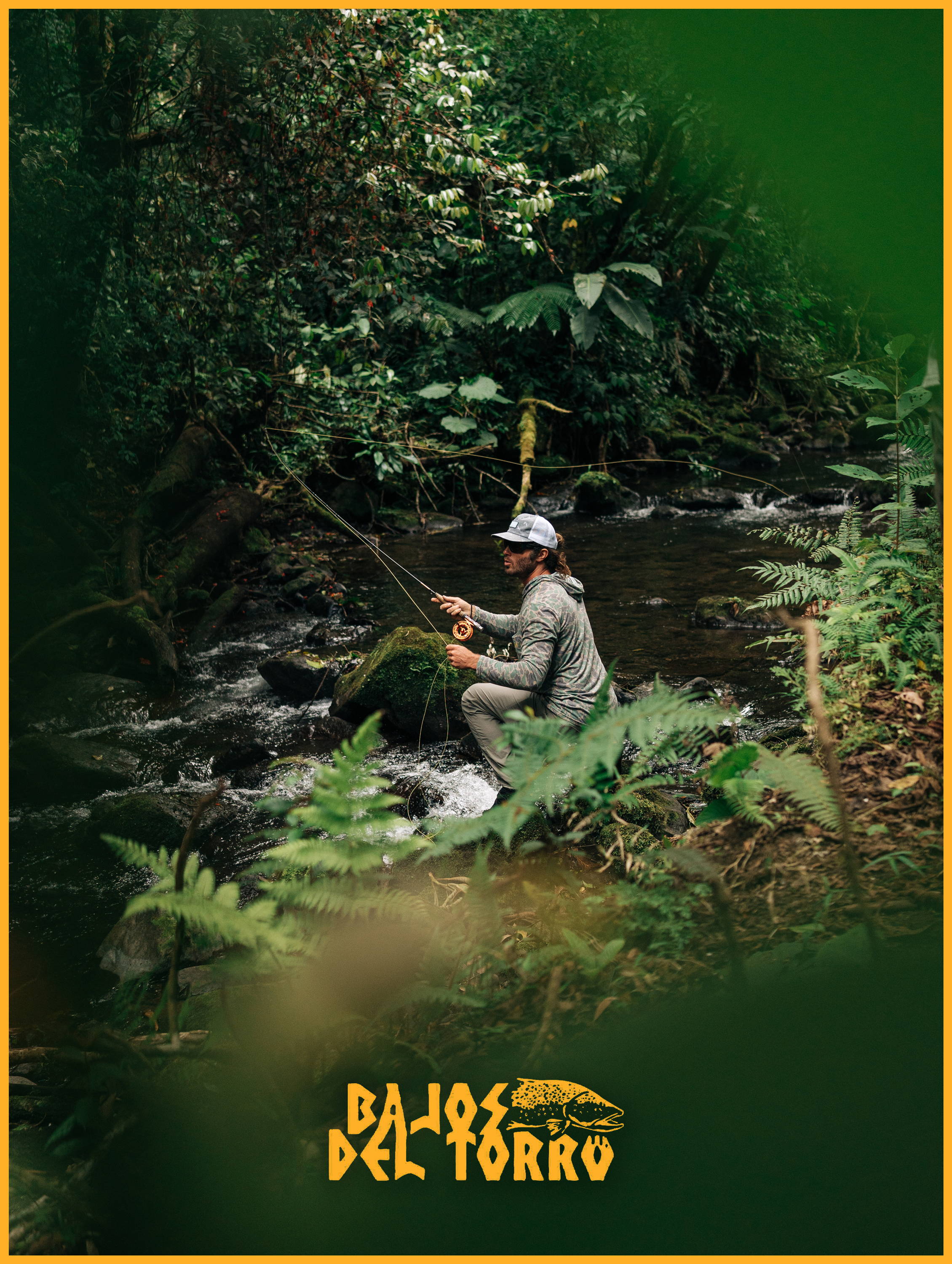 Everyone started to stir at first light. The morning air was cool and crisp. The river was now in full view from our clubhouse in the trees. Despite a bit of skepticism the evening before; everyone slept well, and woke up feeling good. Unlike the last few mornings, we weren't in any big hurry today. Most of us relaxed and took in the morning over some fresh local coffee, Kai chose to looked for frogs and snakes, Mica snuck in a little fishing.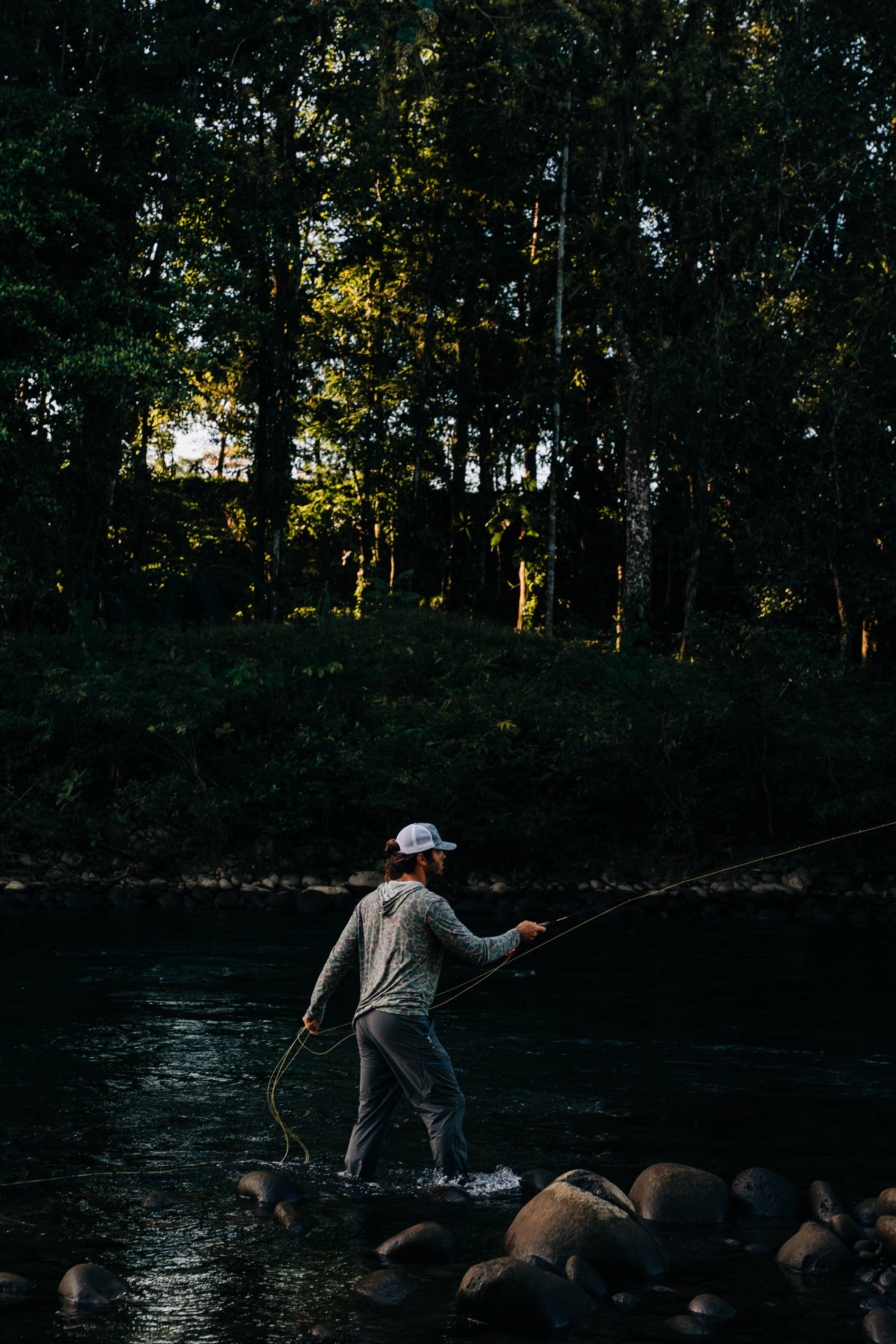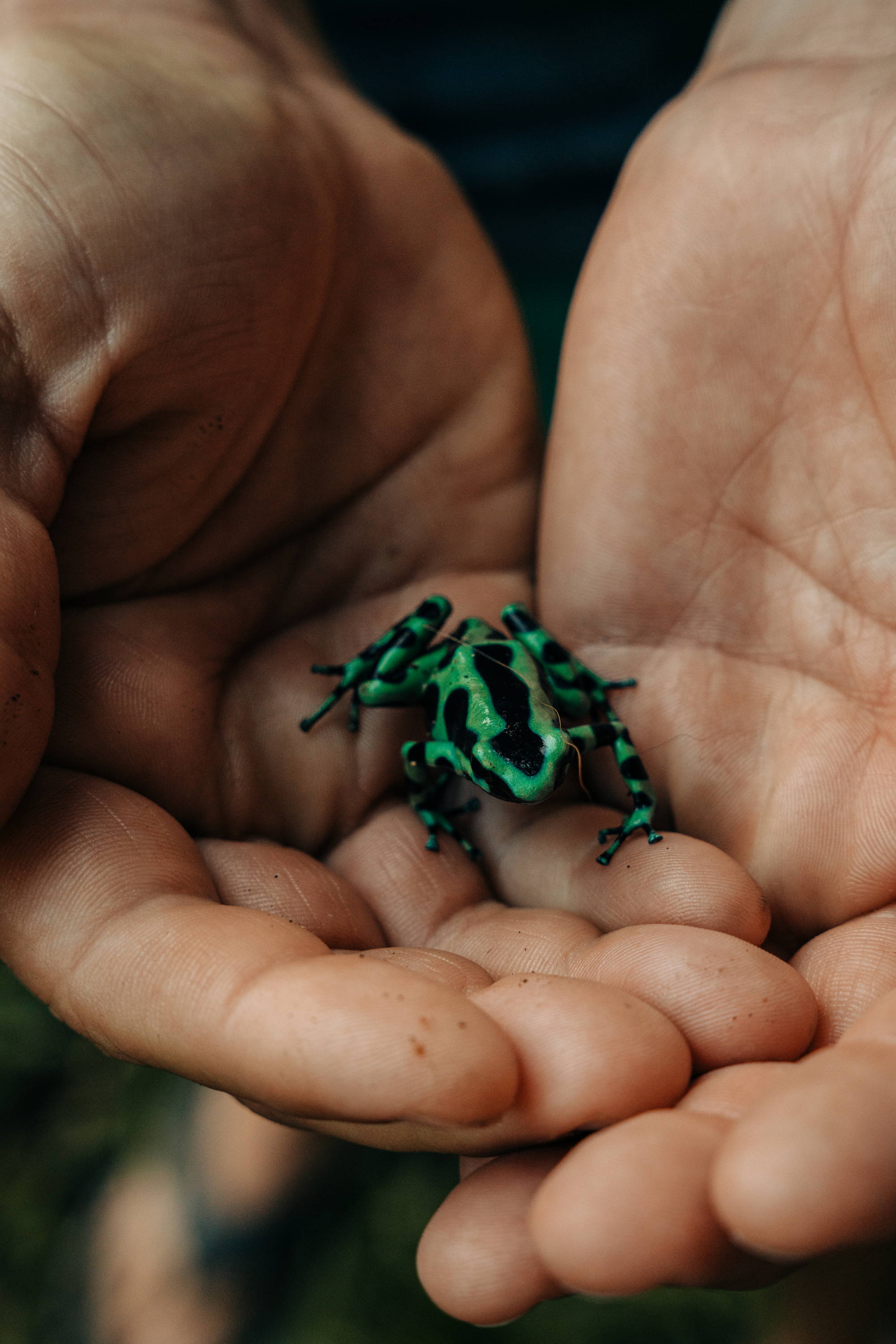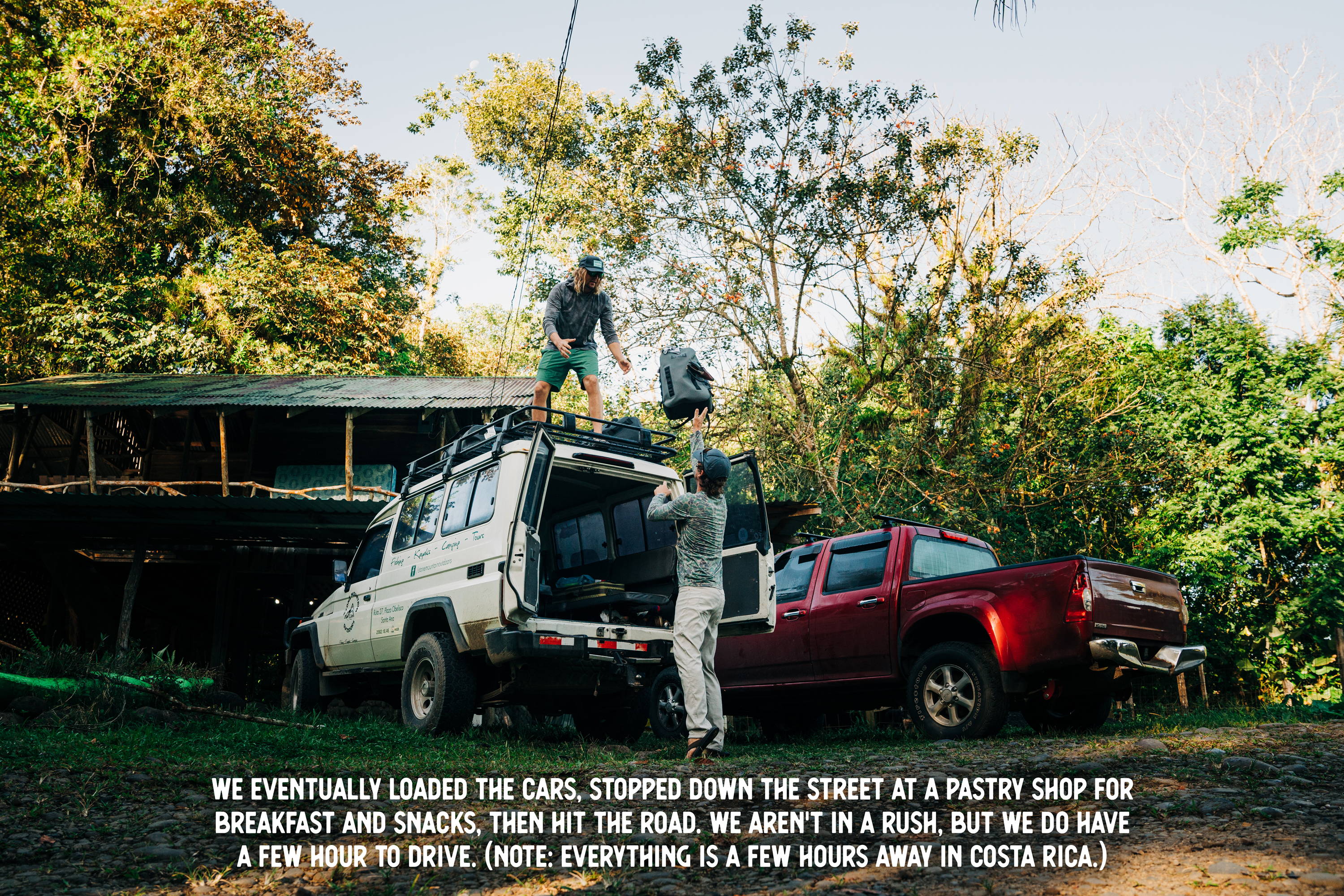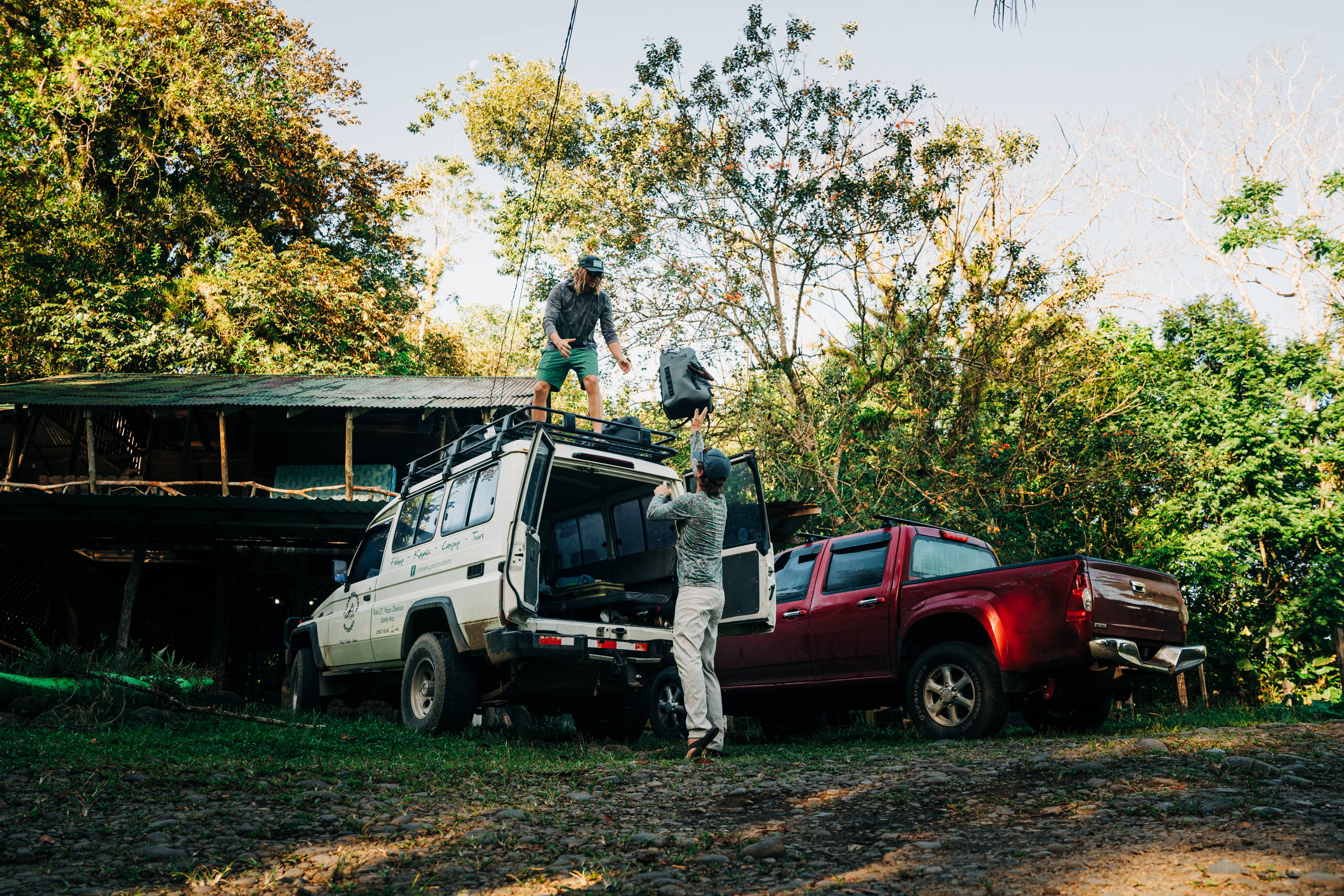 We eventually loaded the cars, stopped down the street at a pastry shop for breakfast and snacks, then hit the road. We aren't in a rush, but we do have a few hour to drive. (Note: everything is a few hours away in Costa Rica) Our ride to the trout stream was beautiful; all rural backroads, winding and picturesque. It went off without a hitch, and soon we were parked on the side of the road, gearing up to tackle our third target species of the trip. Rainbow trout: aka. Tico trout.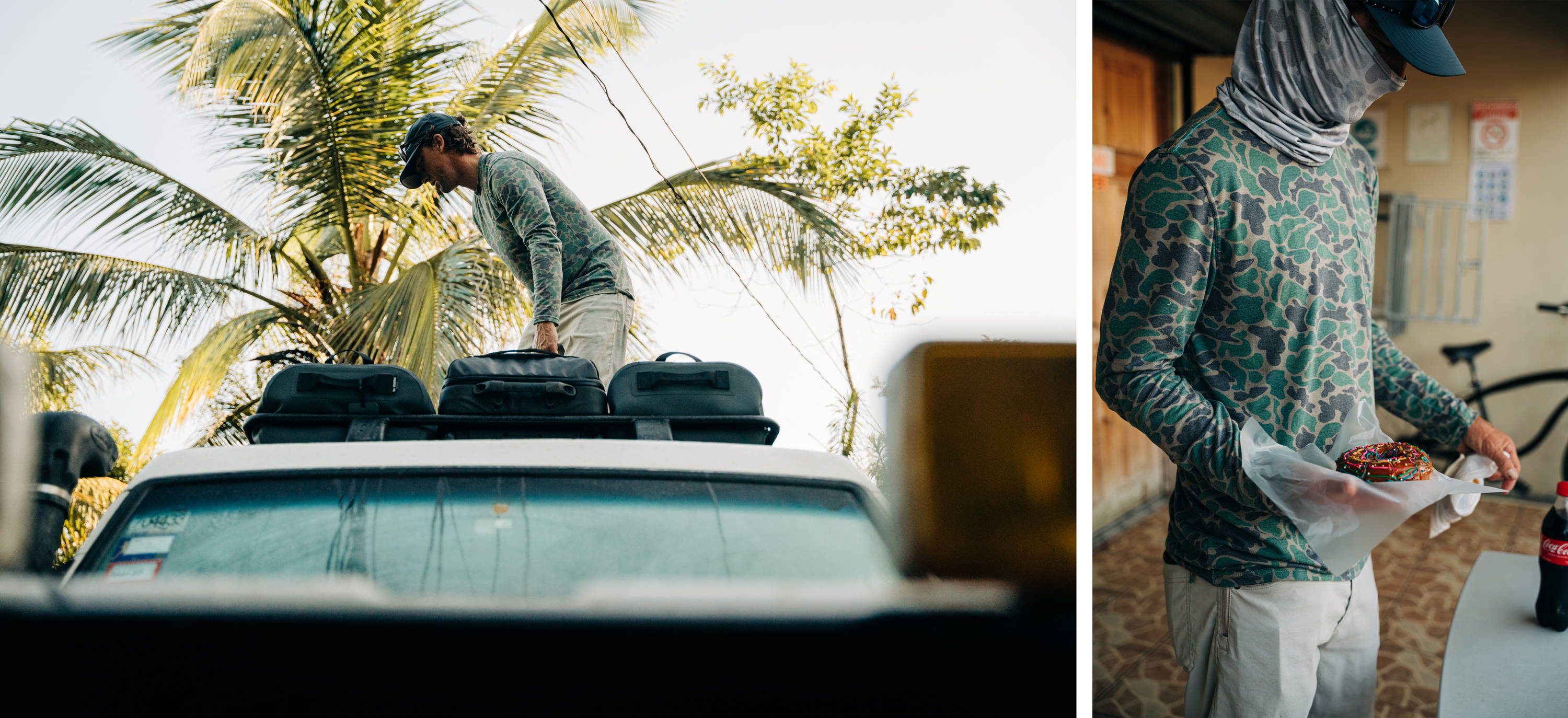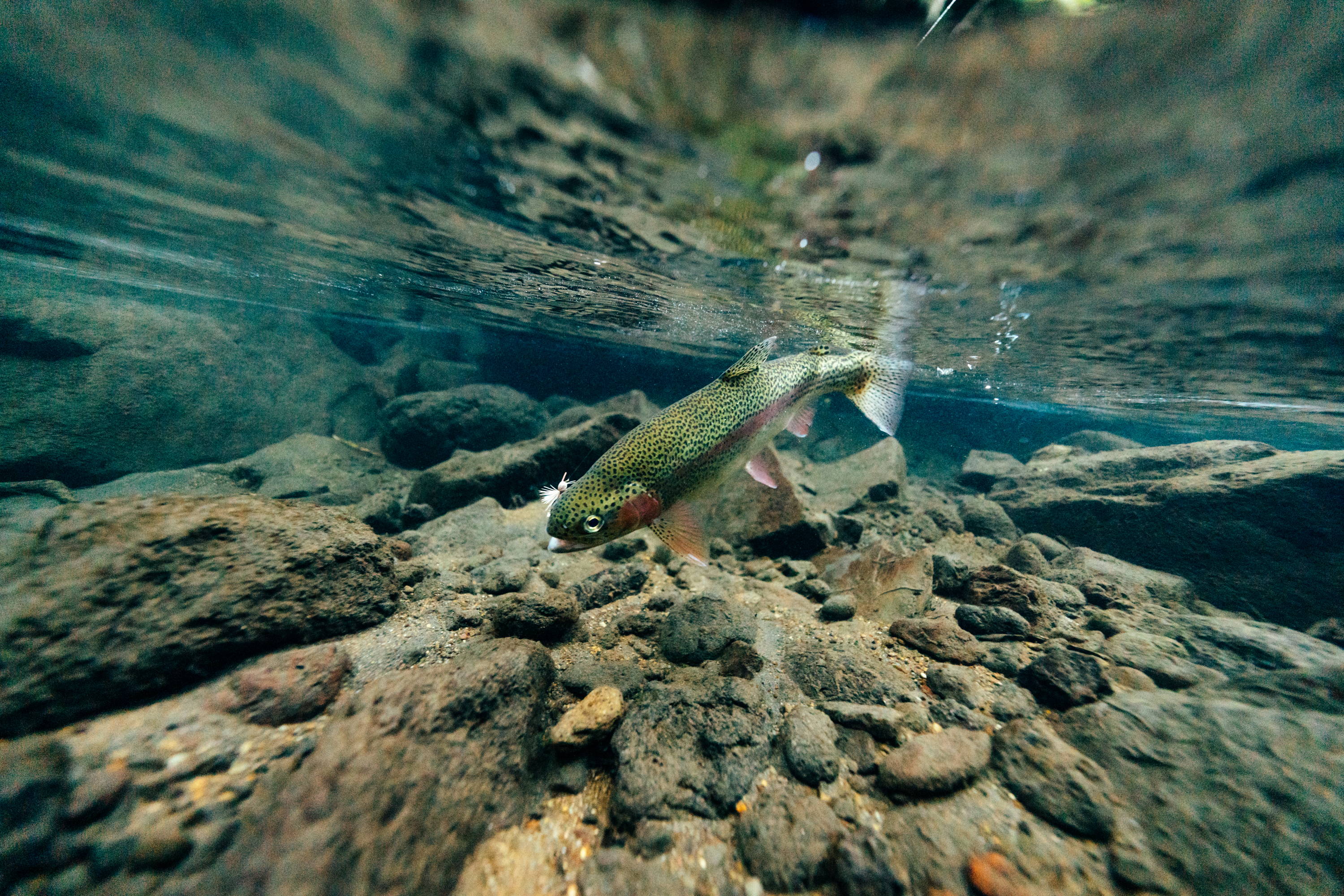 From what I've gathered, rainbow trout were first introduced 60 plus years ago to the mountain rivers of Panama on it's southern border. The trout were stocked in a few mountain streams by US Armed Forces officers to create a recreational getaway from their duties on the Panama Canal. The fish thrived and soon made their way down river to Costa Rica. The Costa Rican benefactors of this upstream stocking were loving their new found food source and soon their own government started stocking some of the high altitude rivers throughout the country.
From here, the Tico trout was born.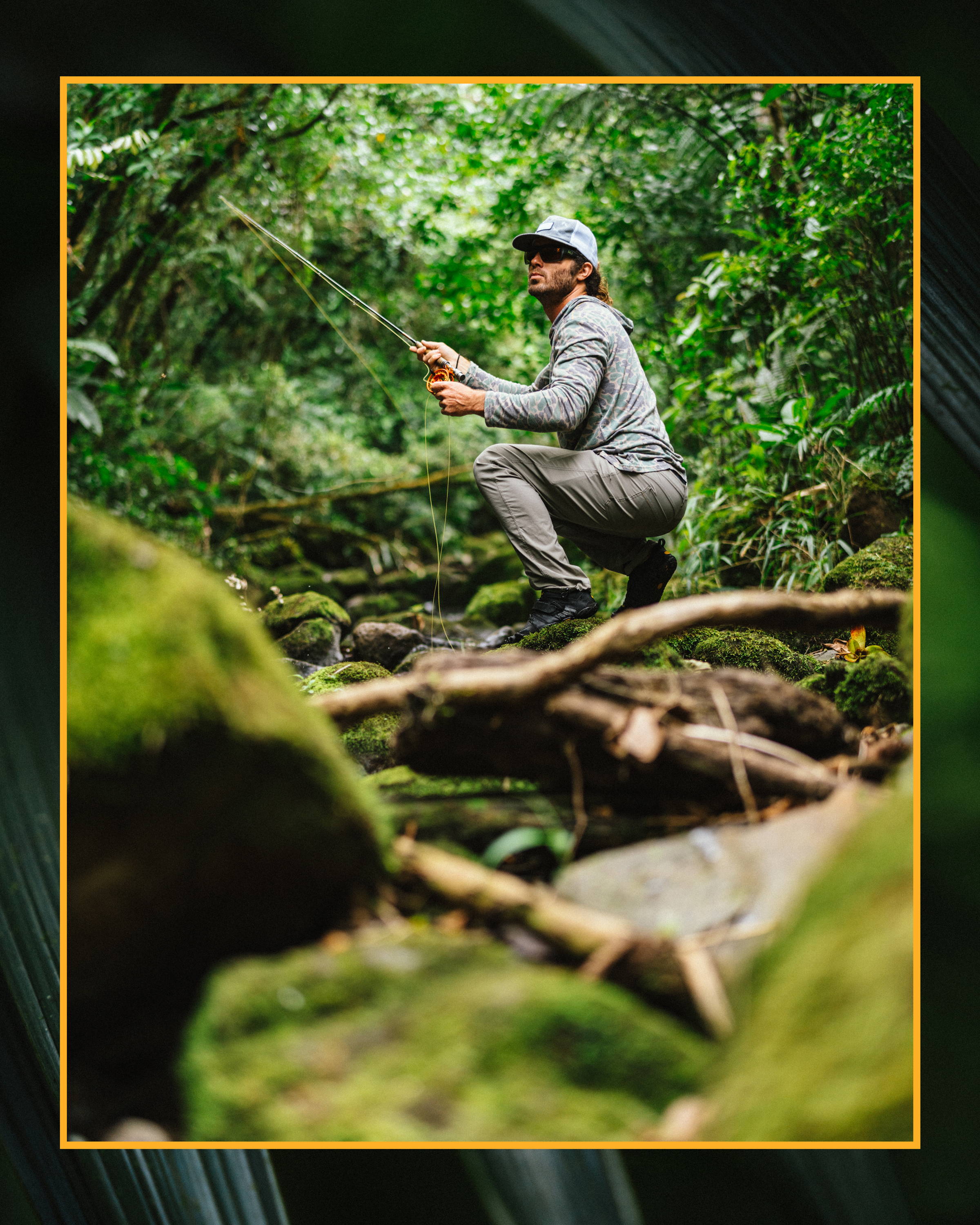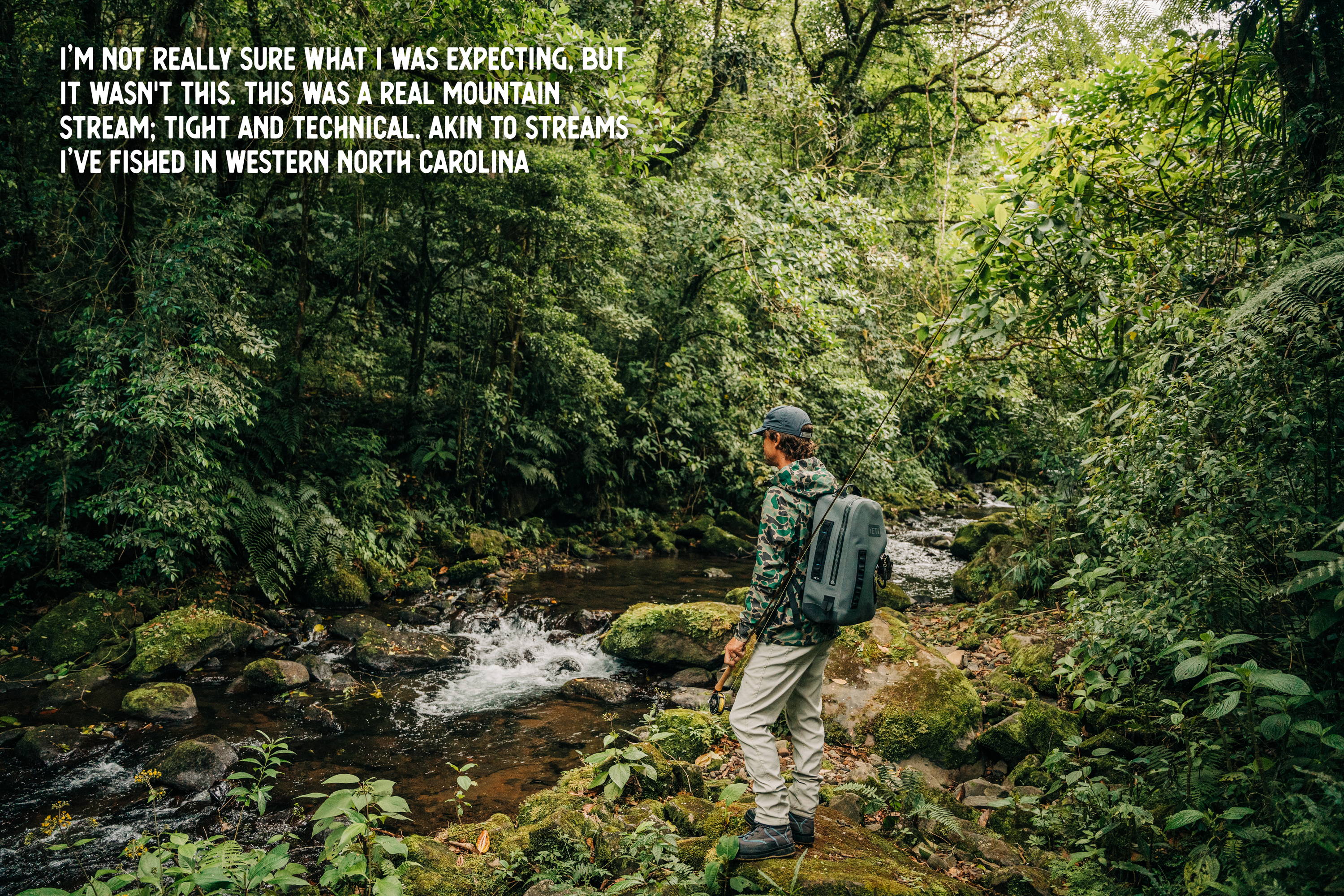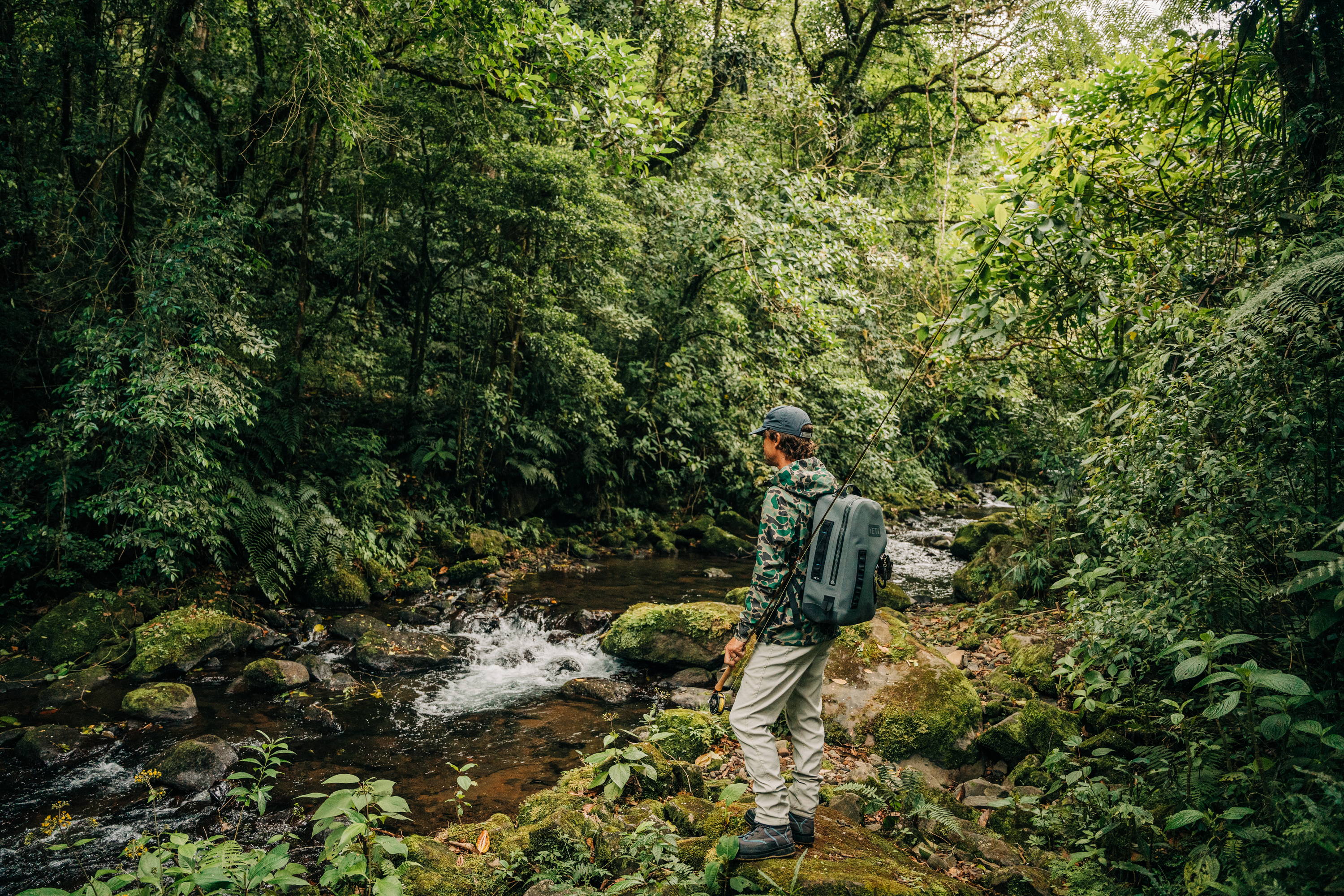 I've got to admit, I had envisioned something completely different. I'm not really sure what I was expecting, but it wasn't this. This was a real mountain stream; tight and technical. Akin to streams I've fished in western North Carolina, but different and unique in its own right. Mark and Mica ran us through the subtleties of the fishery, made some fly suggestions and cut us loose. It wasn't long before Kai landed the first trout. Species number three was checked of the list, "all gravy now".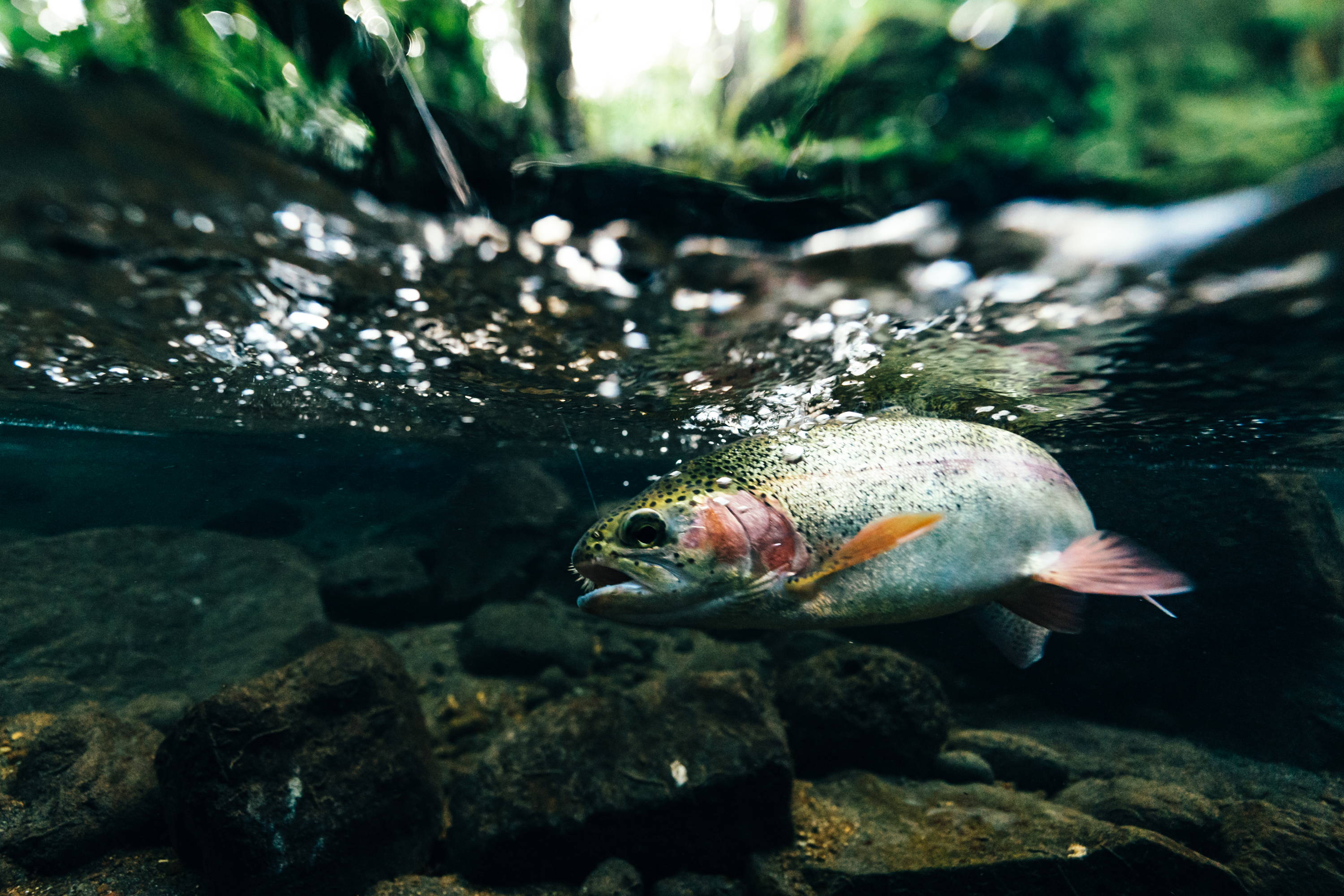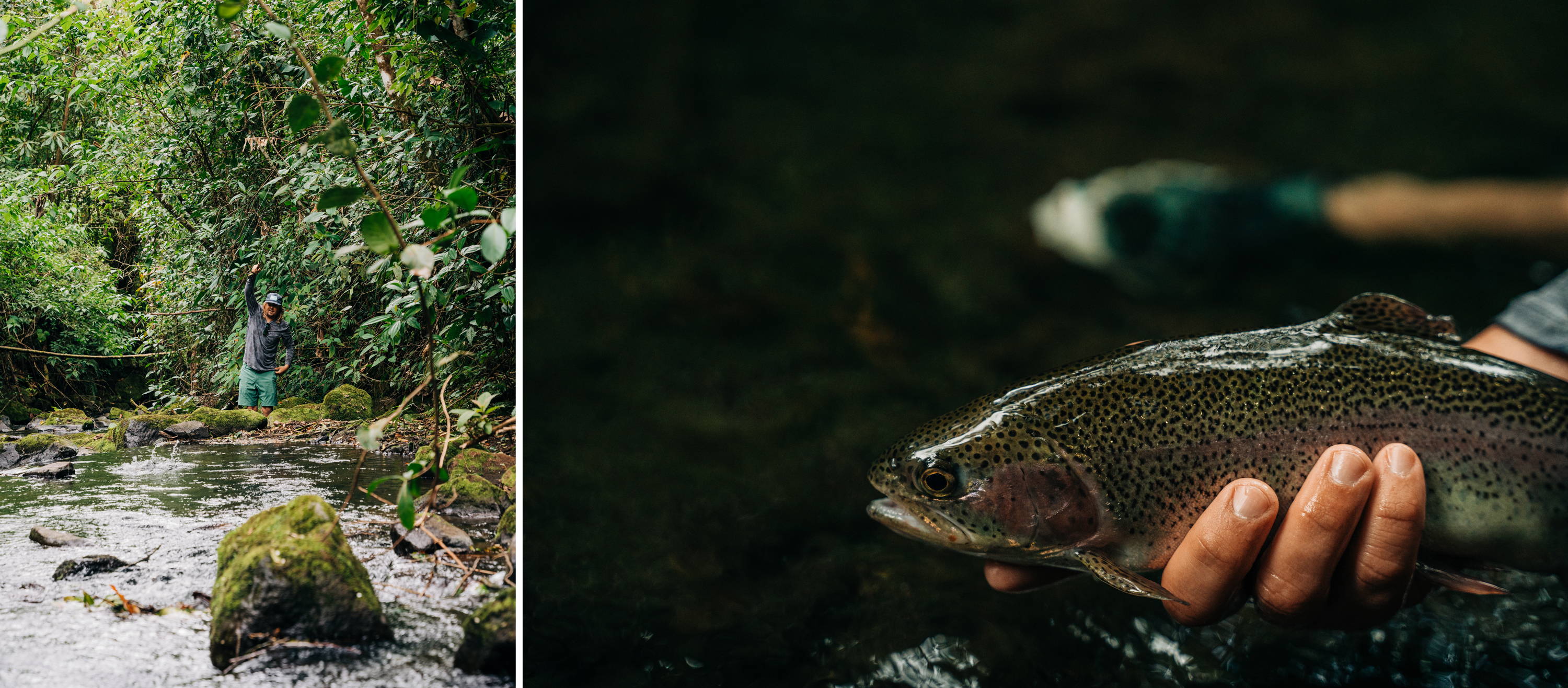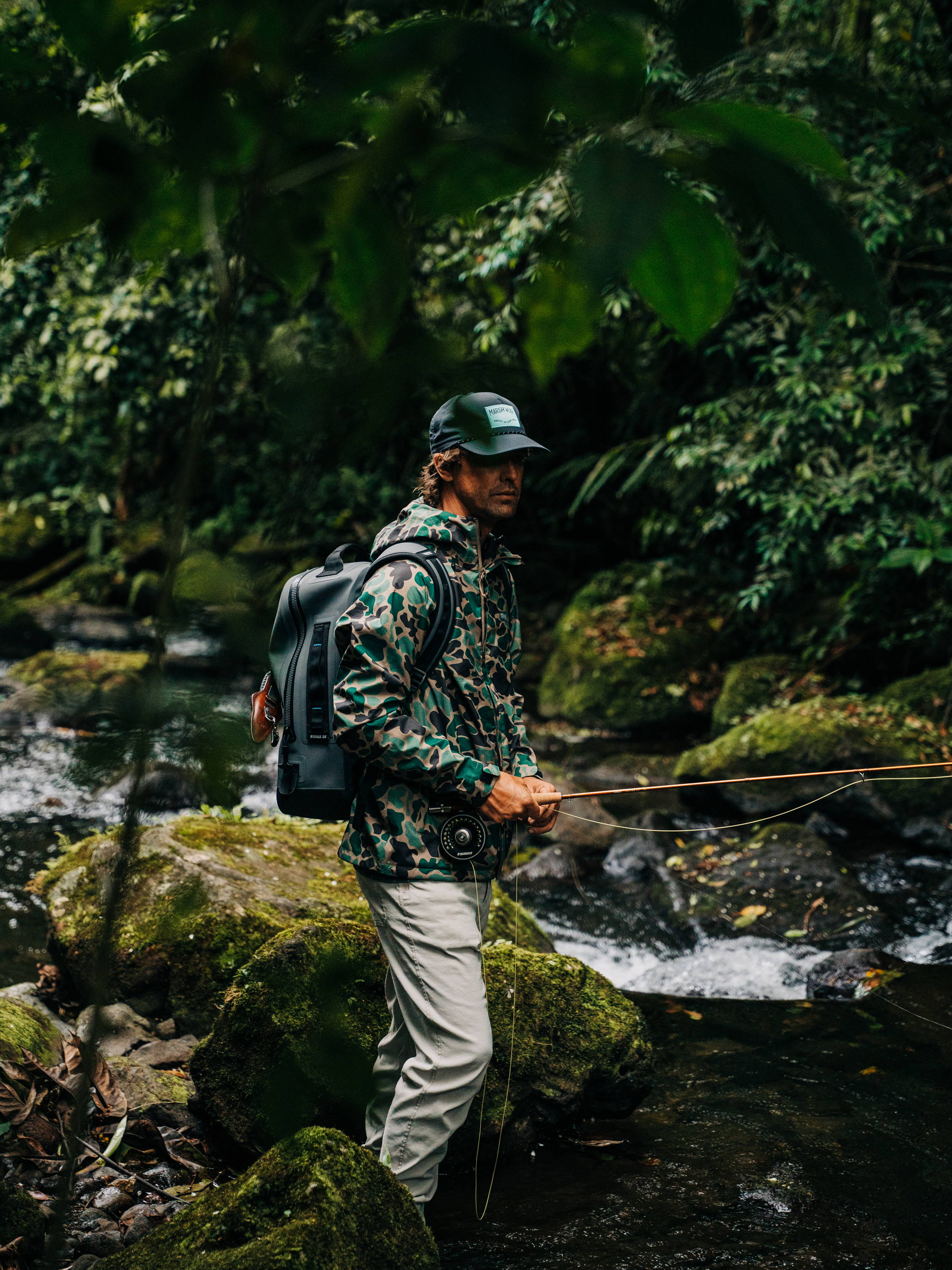 Even in Costa Rica, high mountain streams can be cool and damp as you never know when a storm might roll through the valley. A lightweight waterprof rainjacket can go a long way to keep your dry and the fishing going.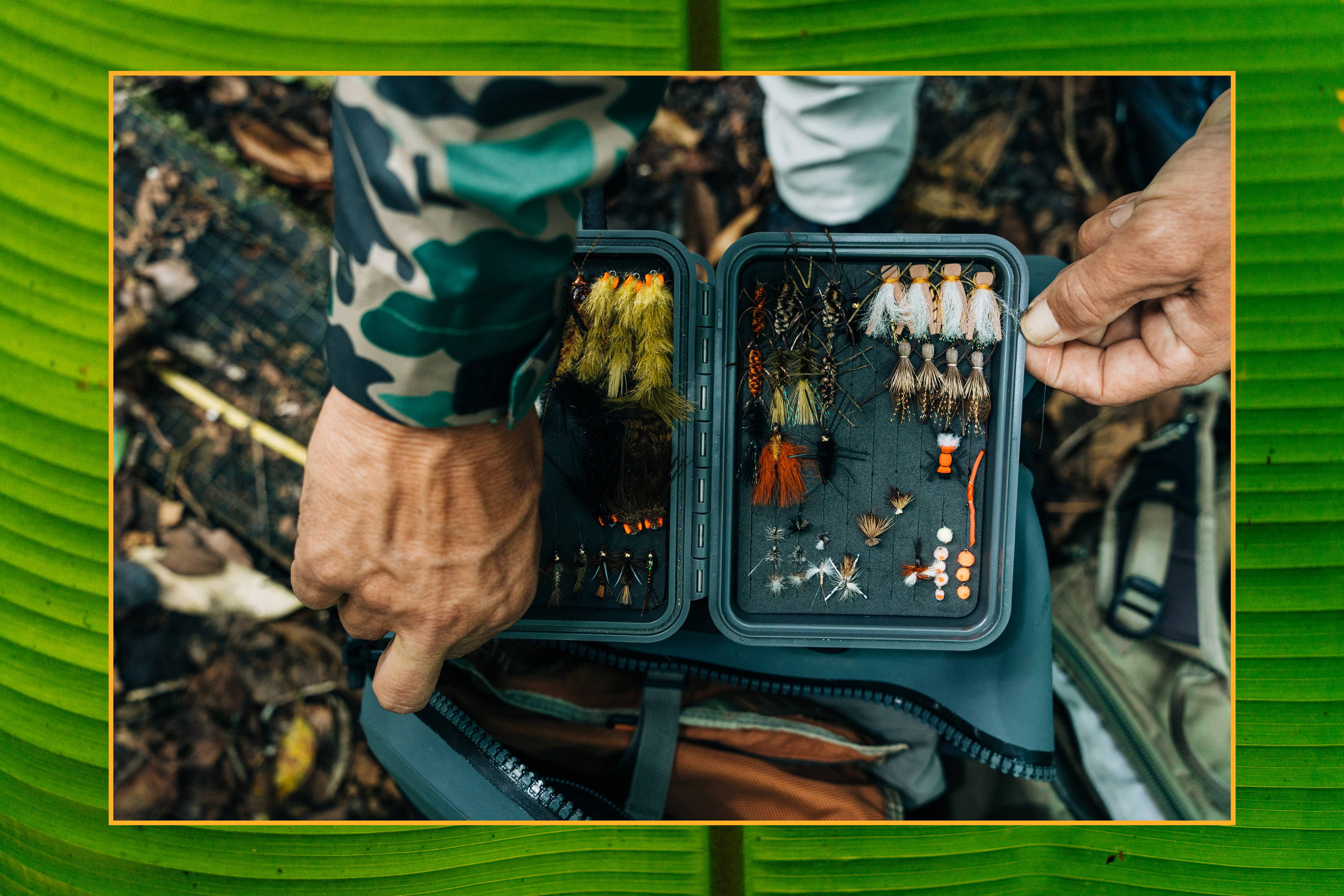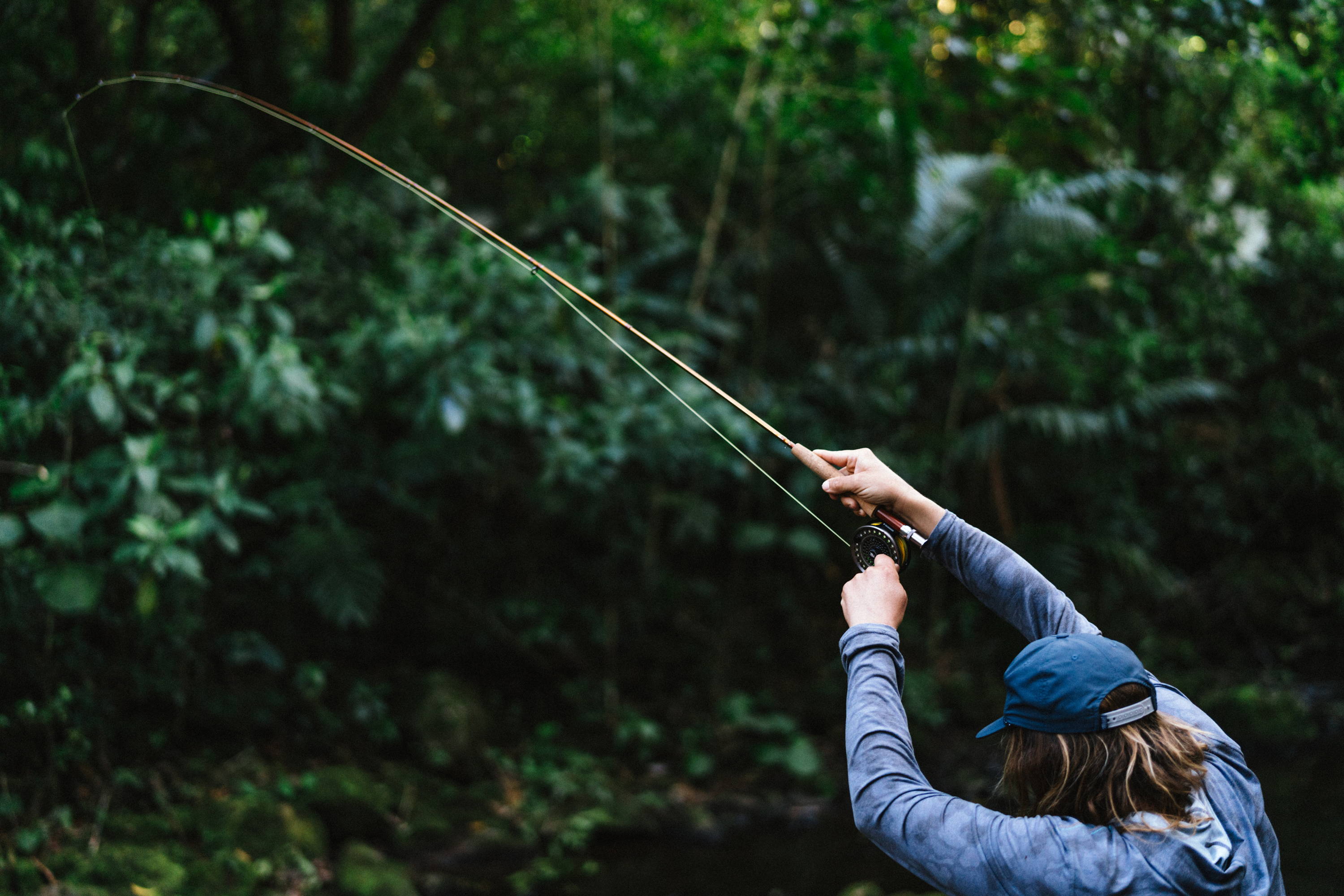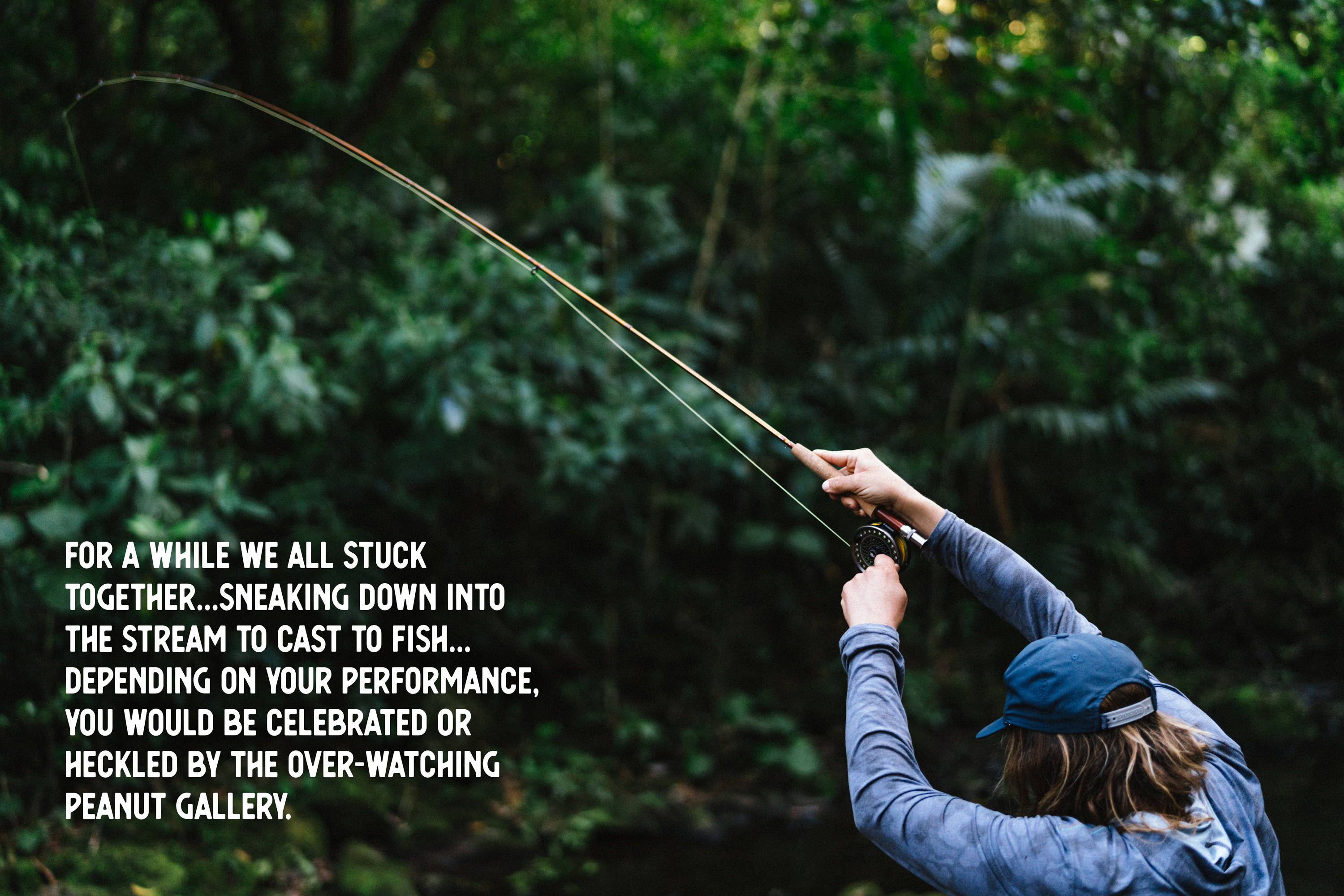 For a while we all stuck together. We took turns sneaking down into the stream to cast to fish the rest of us could see from the trail above. Depending on your performance, you would be celebrated or heckled by the over-watching peanut gallery. It was a lot of fun fishing this way, but was definitely cutting down on everyone's personal fishing time. It was no surprise when members of the team went rogue; striking out from the group to find the next best pool. After awhile everyone had separated to fish on their own. Some continuously pushed ahead; some backtracked to fish pockets that we had spooked fish in earlier. Eventually we all ended up at a large waterfall that signified the end of our fishing. Neither us nor the trout could journey any further up river. A few cast at the base of the waterfall for good measure, and we started our walk out. The sun was getting lower and we had a bit of a drive ahead of us. (several hours) However, we have a little daylight left, so we're going to go jump into a florescent blue river.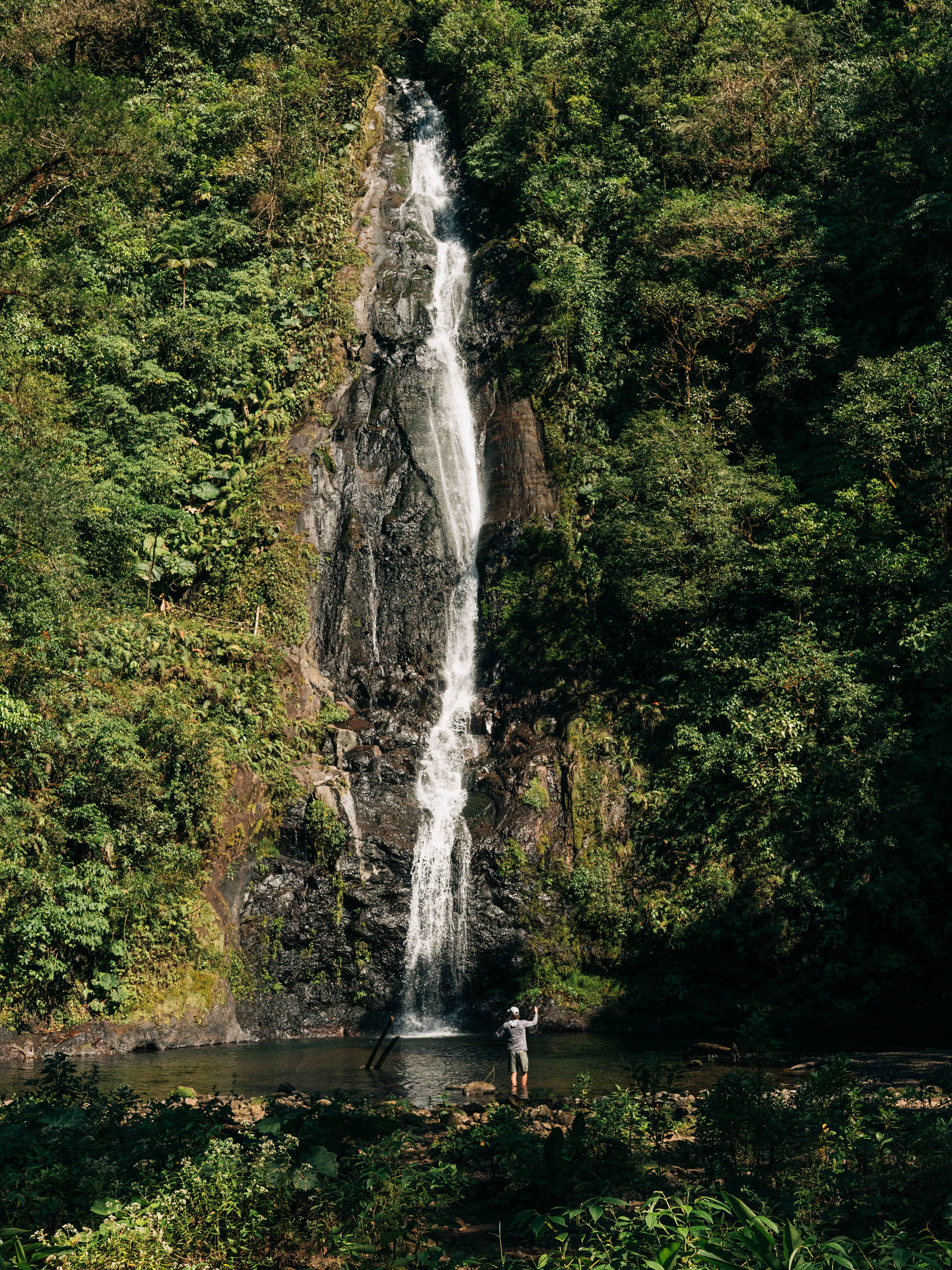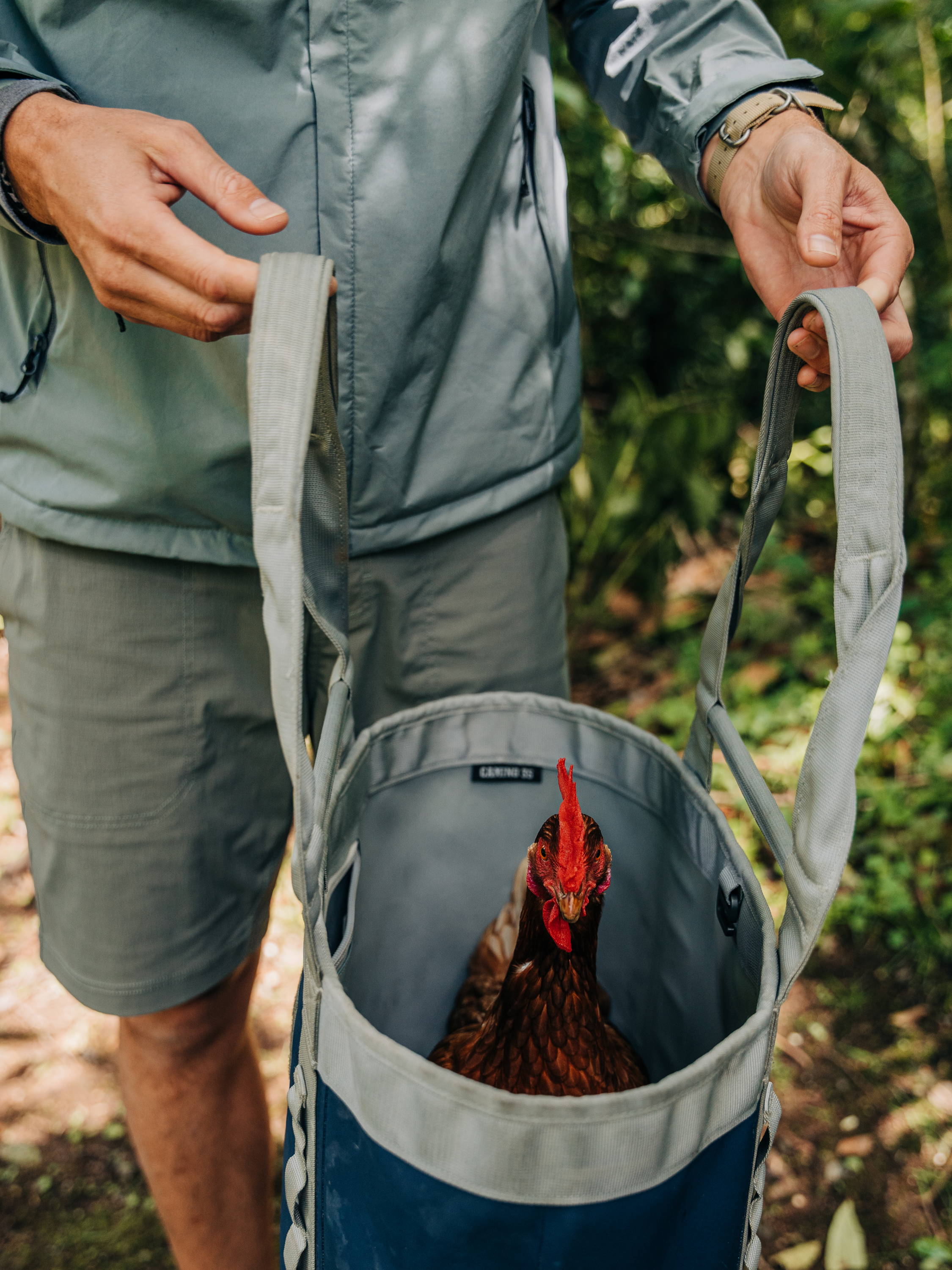 Our guide, Micah, takes a post-fishing breather on the back of the Land Cruiser; he's rocking our new for Spring Hagood Trucker Hat.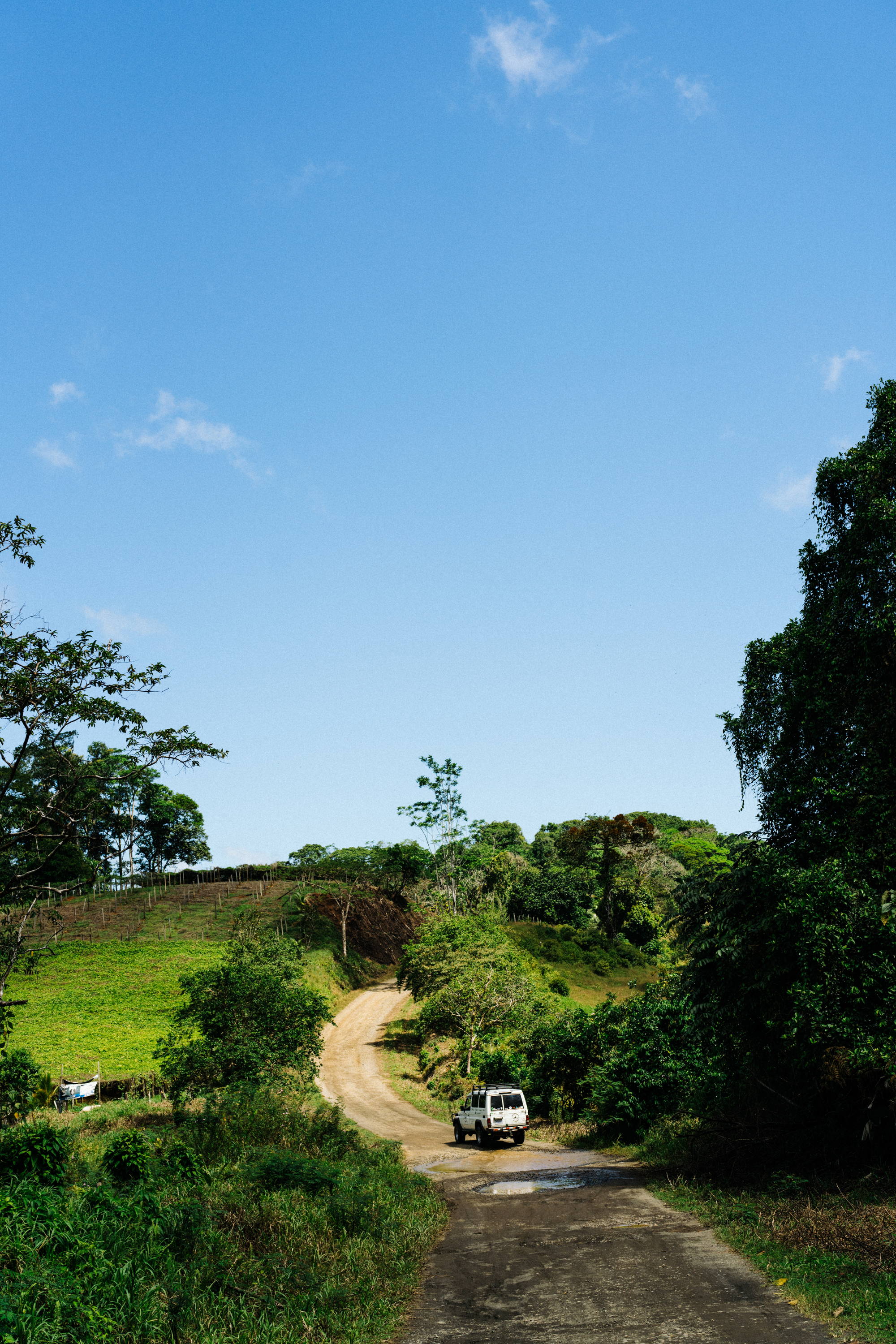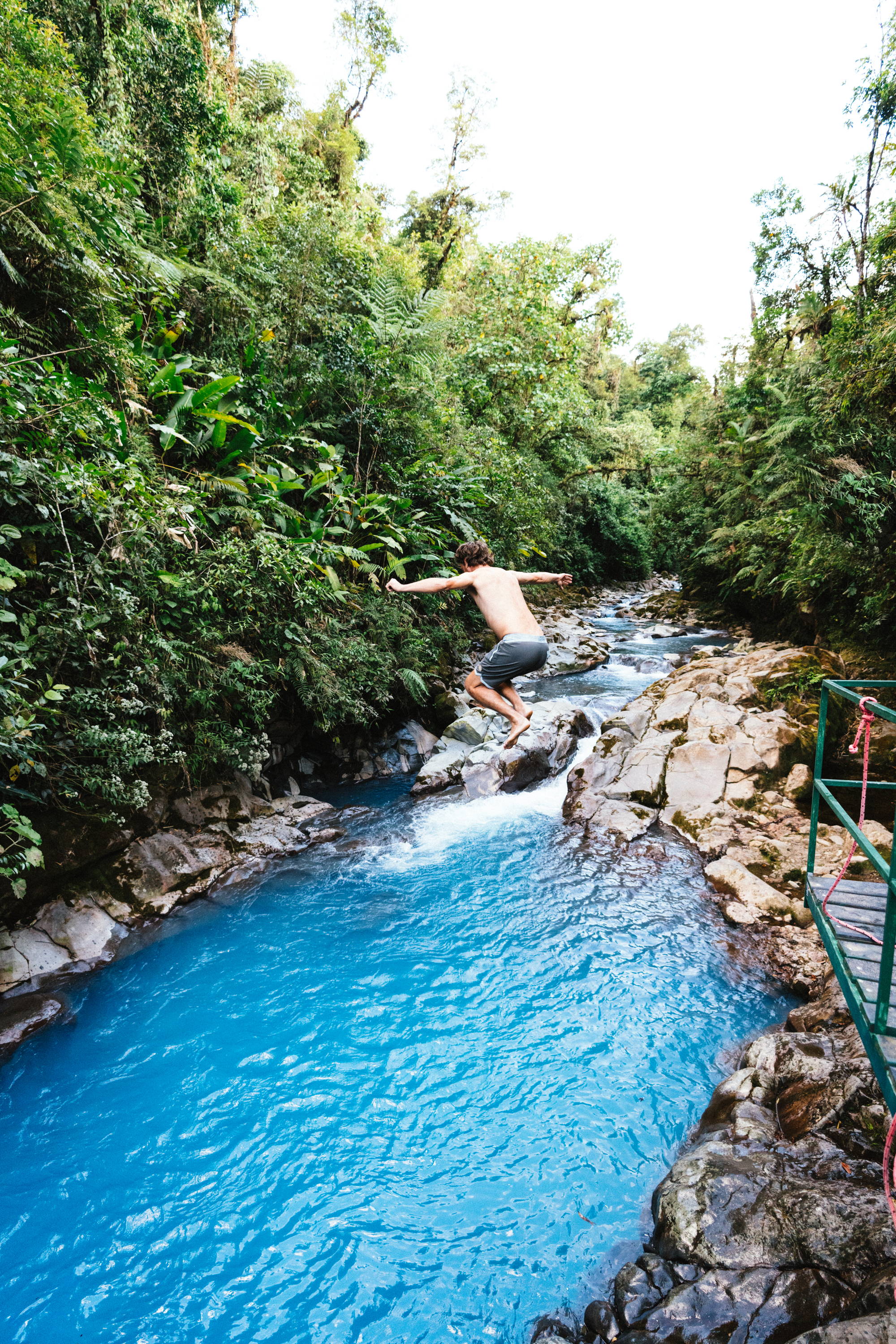 On the way home, an hour and a half out from the 506 basecamp, we pulled over to let the crew use the little boys room. While on the side of the road; most likely due to the wafting scent of Logan's snacks, we were visited by a pack of Coati (a Costa Rica raccoon type creature). I don't know how many there were exactly, but there were a lot. Friendly little guys, but at times, a little too curious and pushy. We said goodby to our new friends and got back on the road.
We managed to get back to town in time to grab dinner at Mark and Mica's favorite spot, then back to 506 headquarters. We had gotten in so late the night we first arrived, that I hadn't really looked around. It's beautiful up here! You can see the entire city of San Jose lit up beneath you at night, and on a clear day you can see a little piece of the Pacific Ocean. However, it's cold; I mean "This is Central America and how is this possible, cold." Time for bed.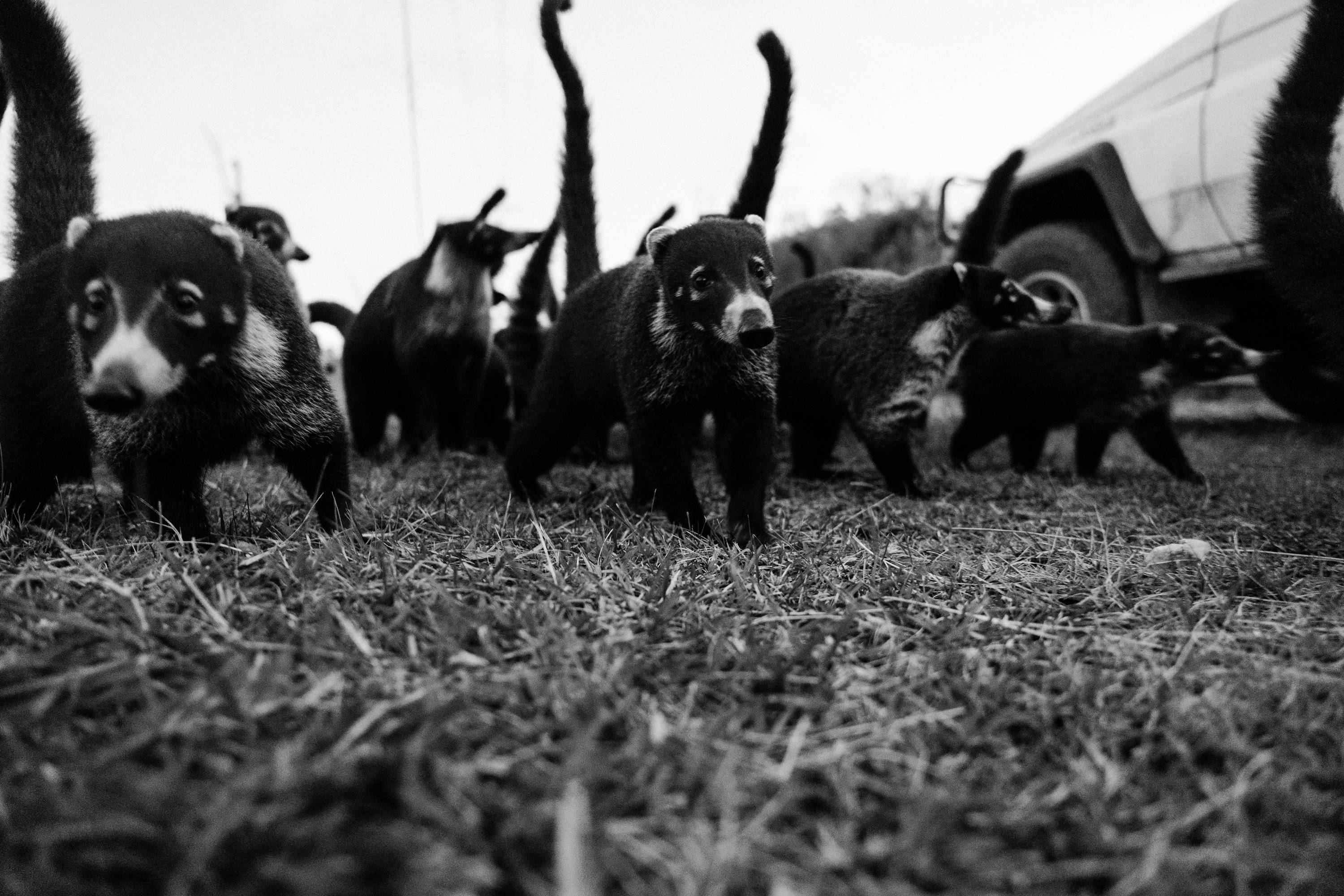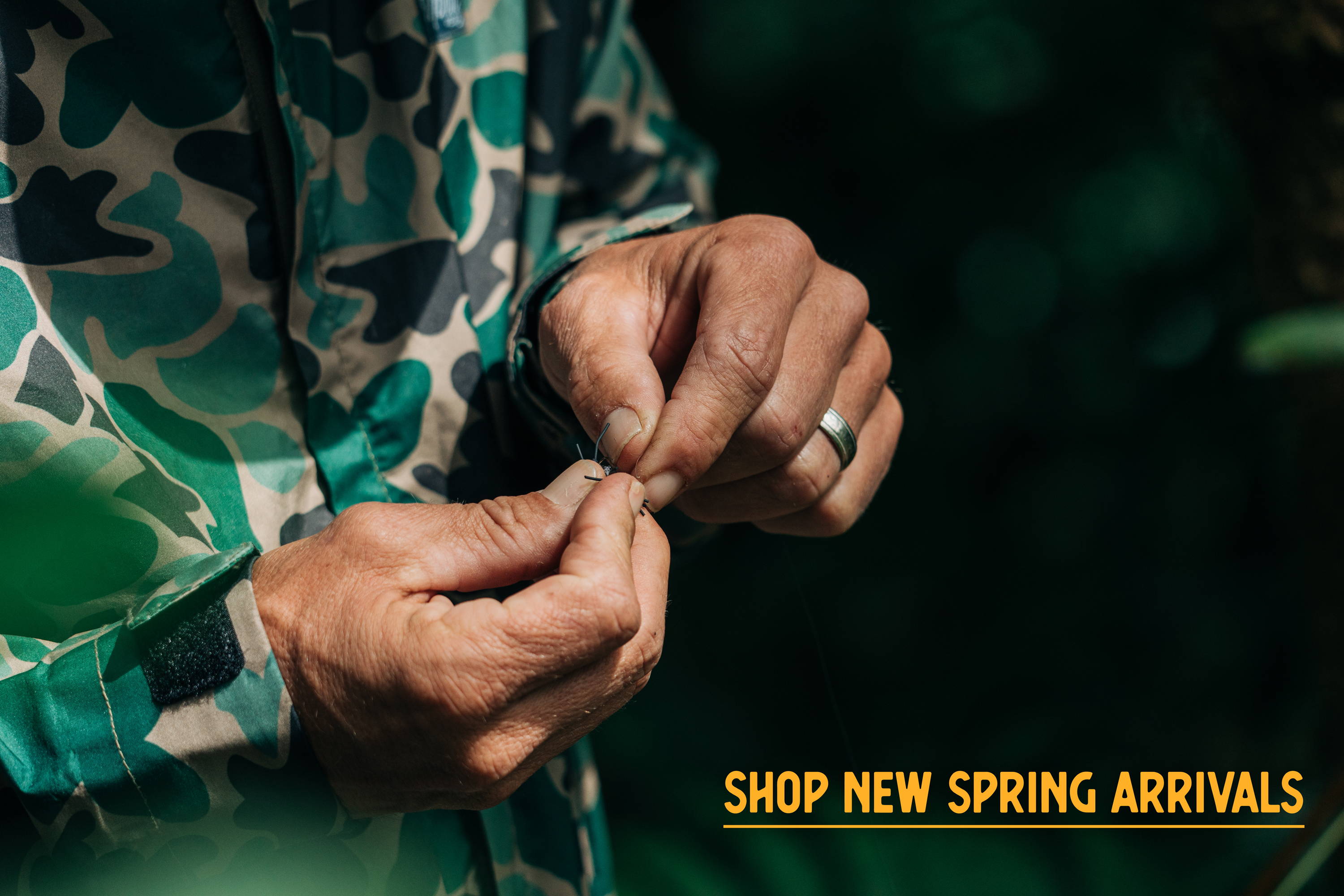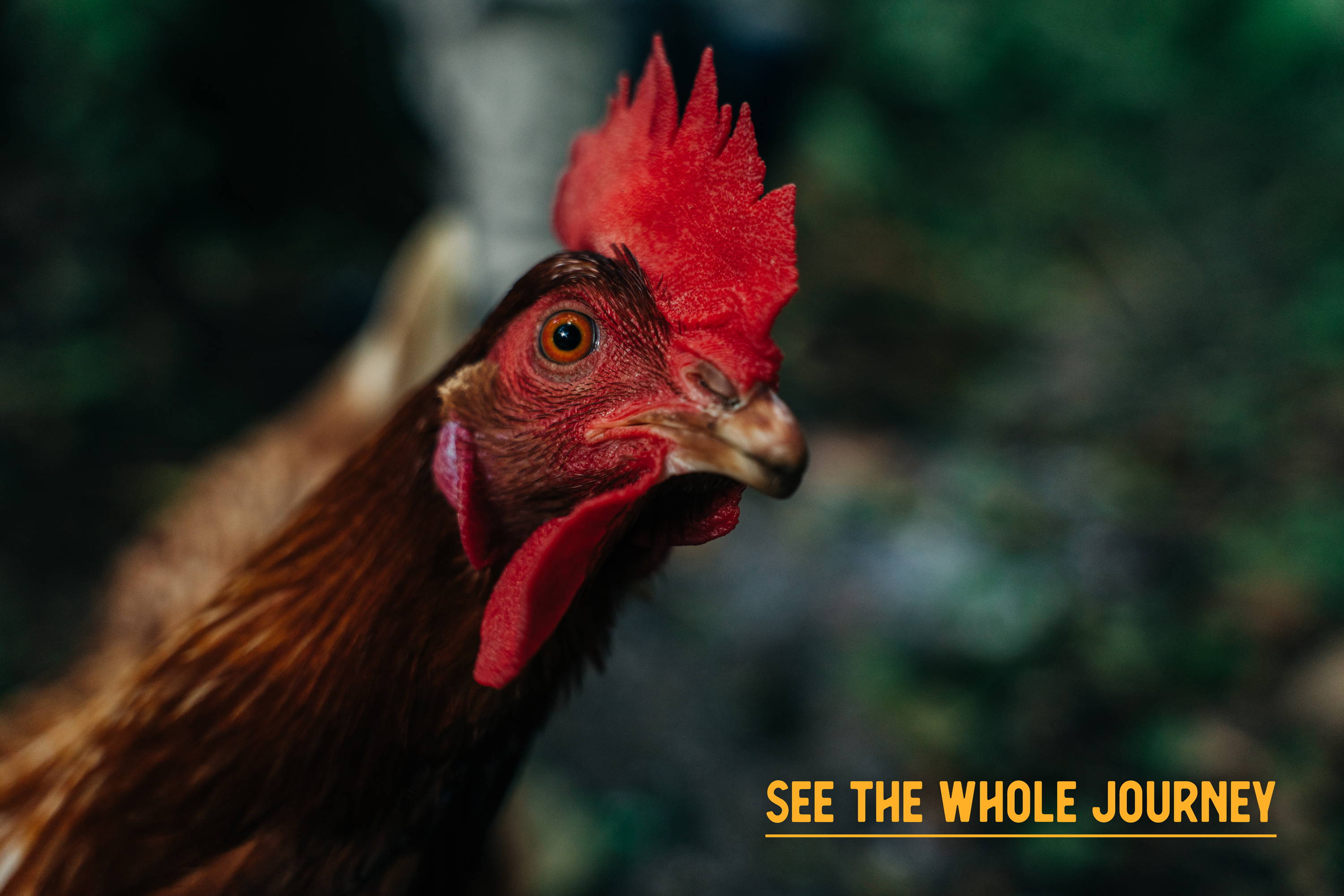 ---
---