Surf & Roosters in Santa Teresa, CR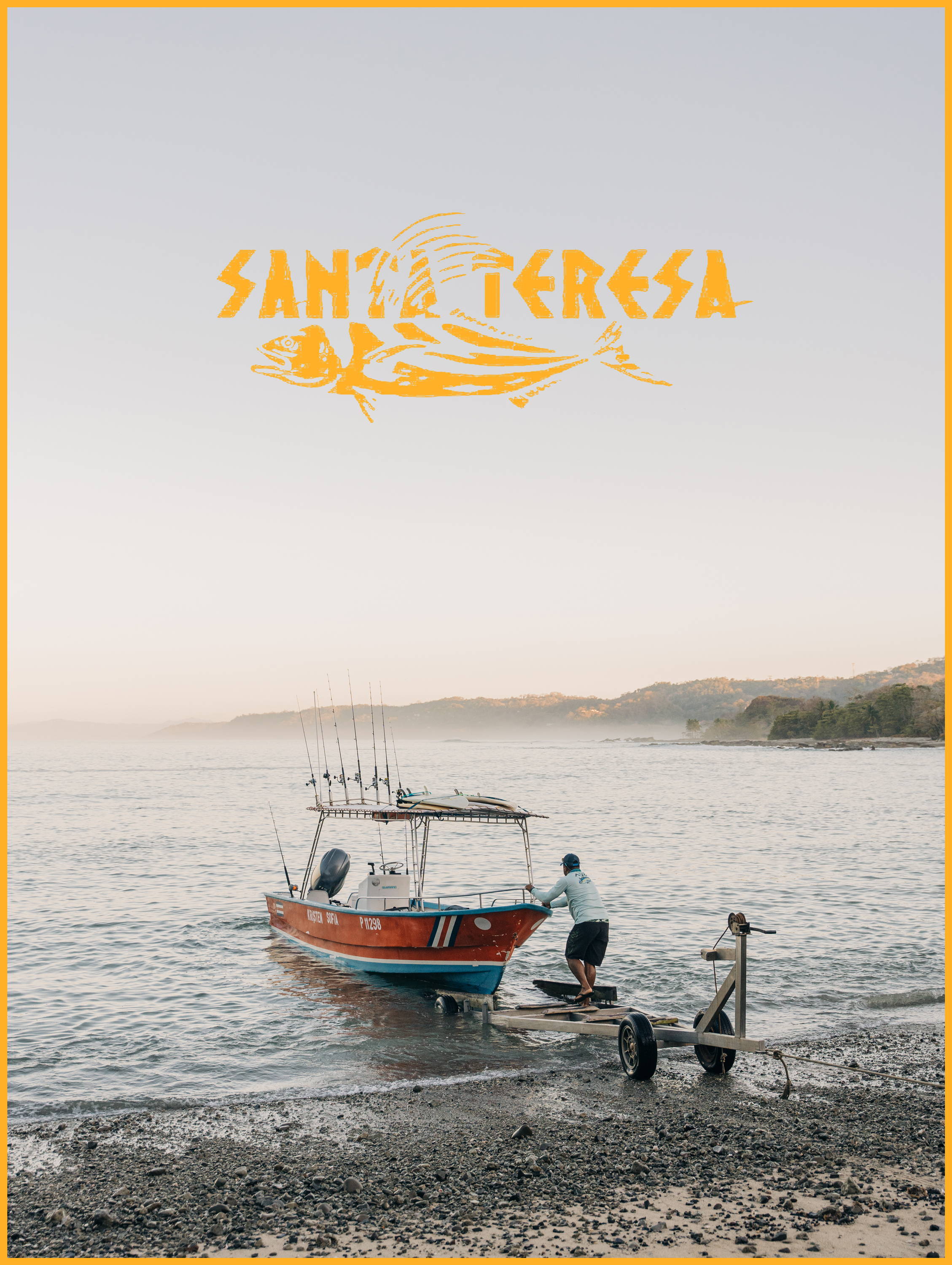 Having only packed shorts, waking up to 50 degrees was a shocker.  After a few rounds of hot coffee, everyone was wired and ready to head West in pursuit of our final target fish and some warm waves.  We zig-zagged down the mountains and straight into stand still traffic.  Political protests, know as huelgas, had slowed everything to a stop.  By then we knew exactly how to pack the troop carrier to afford a little leg room for what should have only been a few hour trip.  After several phone calls and detours, we figured we had enough time to catch the ferry from Puntarenas across the Gulf of Nicoya. If we pulled it off in time, we got to surf that evening; so we were all in.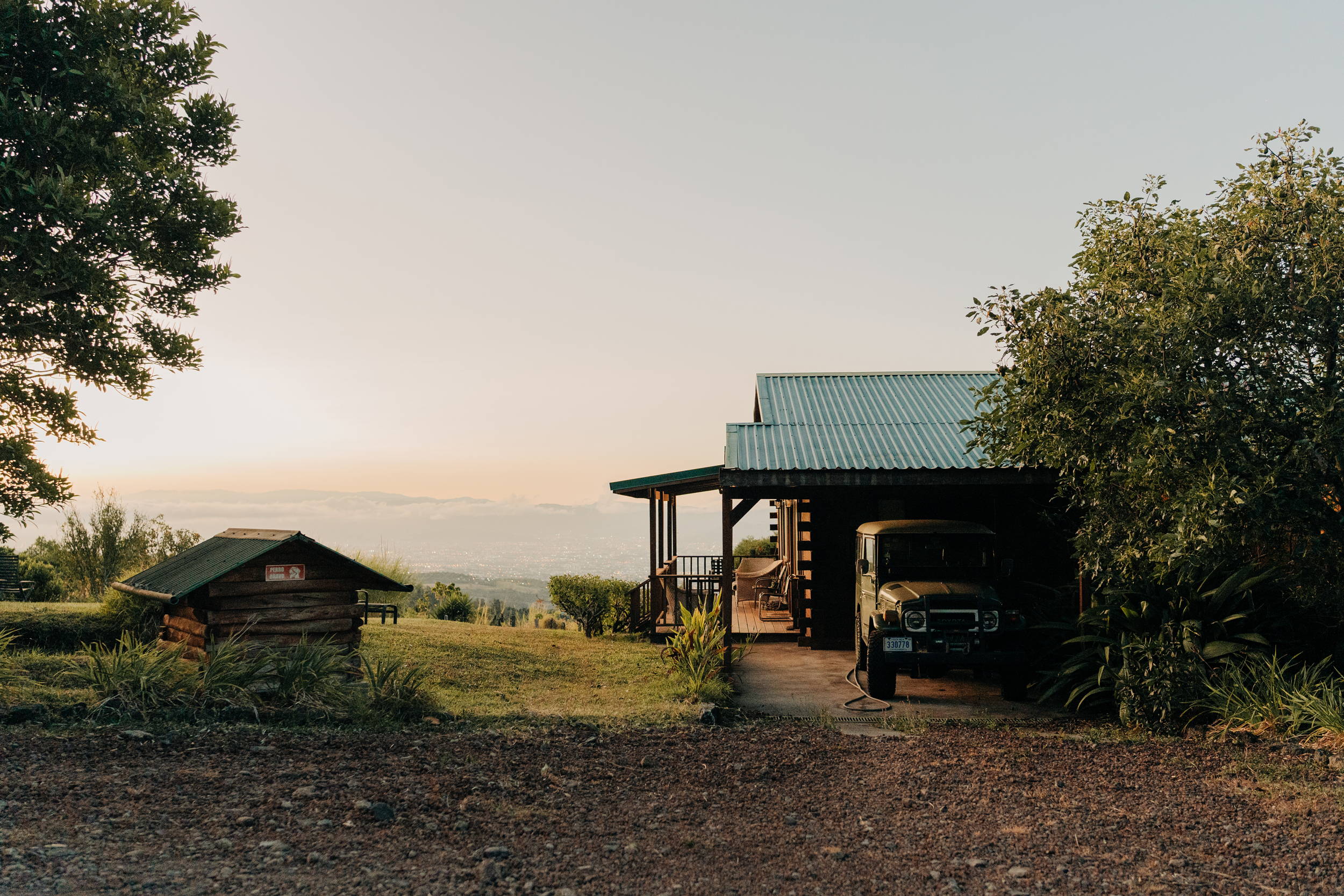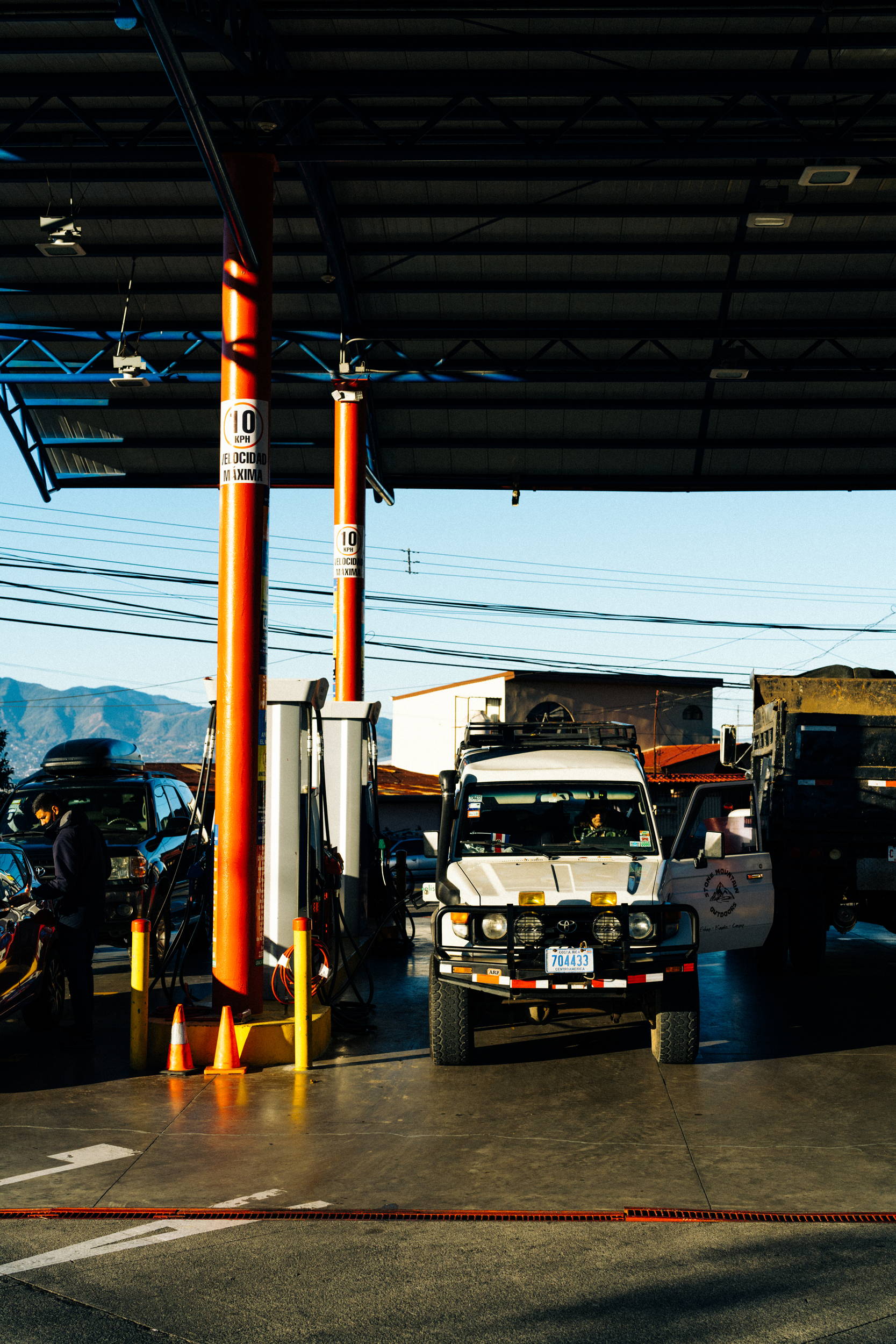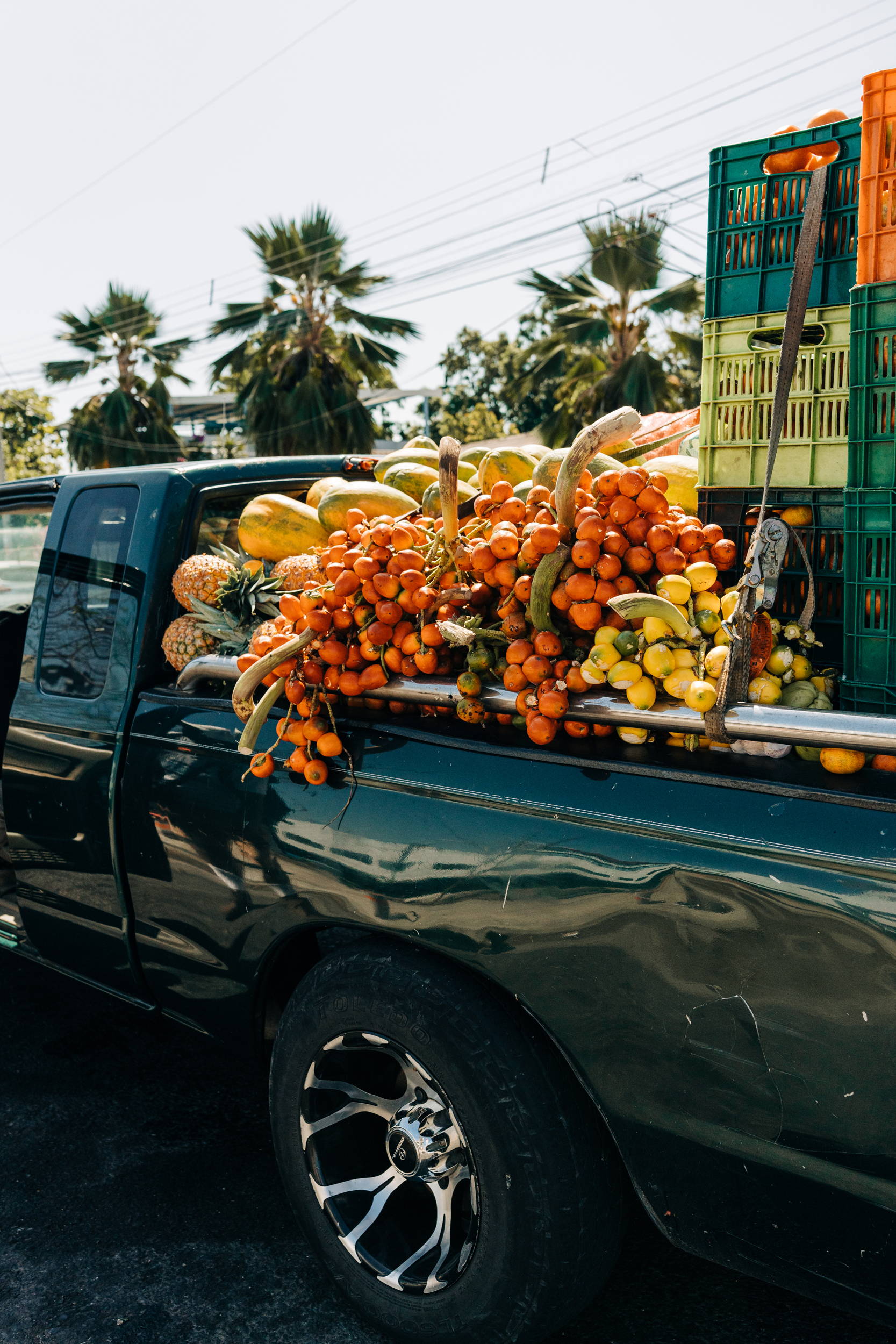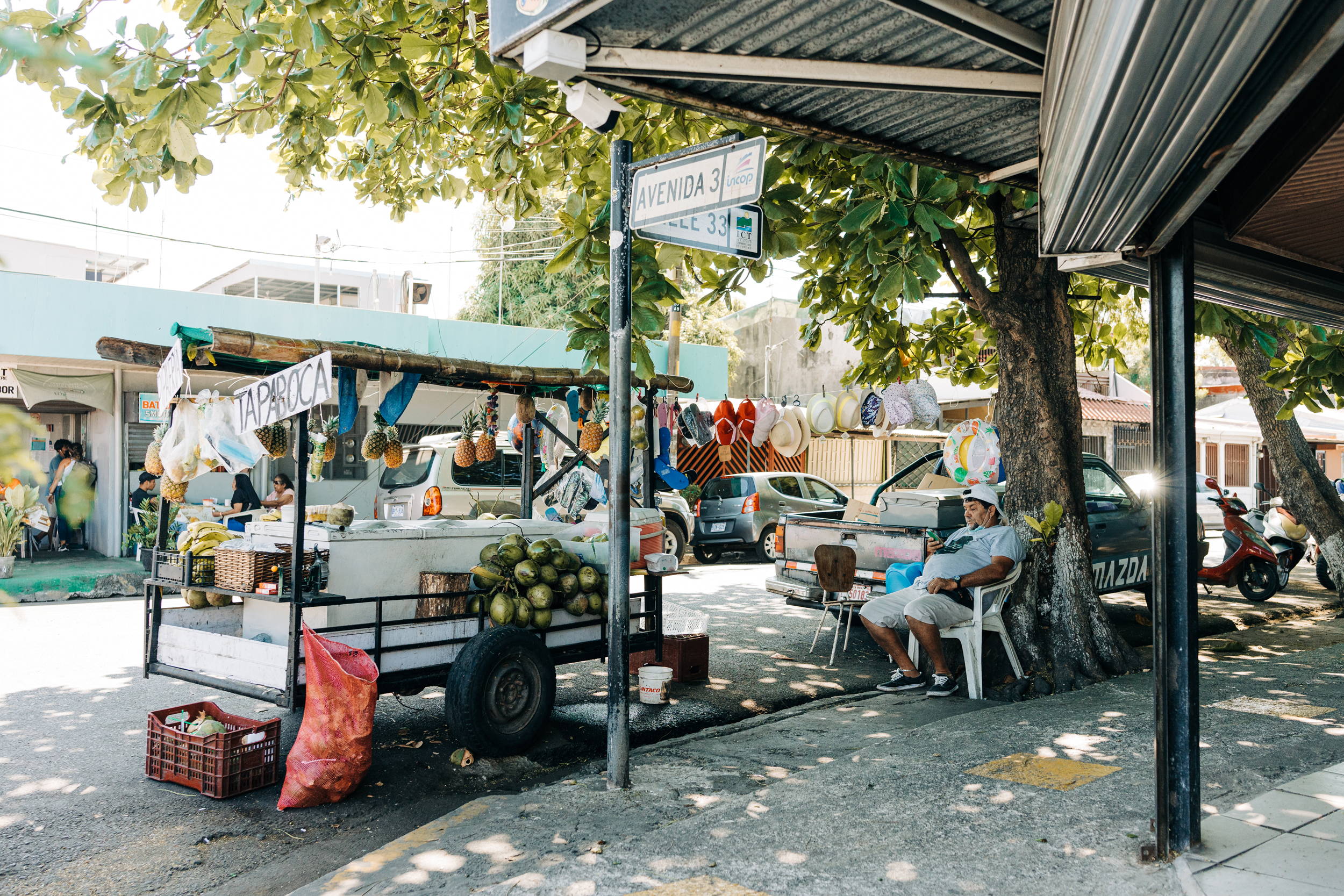 We passed Boca Barranca, a world class left-hand point break.  To call it knee high would have been generous.  Barranca only breaks when a South swell shoots the gap into the Gulf.  When it does break, you can ride over a half mile, or until you barf.  We got to the ferry with a dozen or so cars in front of us and bought tickets on what we thought was the next crossing.  After a couple conversations with some roadside folks, we came to find out the only ferry leaving in the next few hours was about to leave and we were not on it.  Mark and Micah broke out into an epic sprint and secured our place on the boat.  There's no way our gringo Spanish could have scored the last two spots on the ferry.  Not a chance. We checked Surfline for the 10th time and it was still forecasted to be a 2-3' swell.  We figured at the very least we could rent longboards and still have a great time.  After all, waist high and warm is pretty enticing for a few Carolina kids that have been covered head to toe in neoprene for the last few months.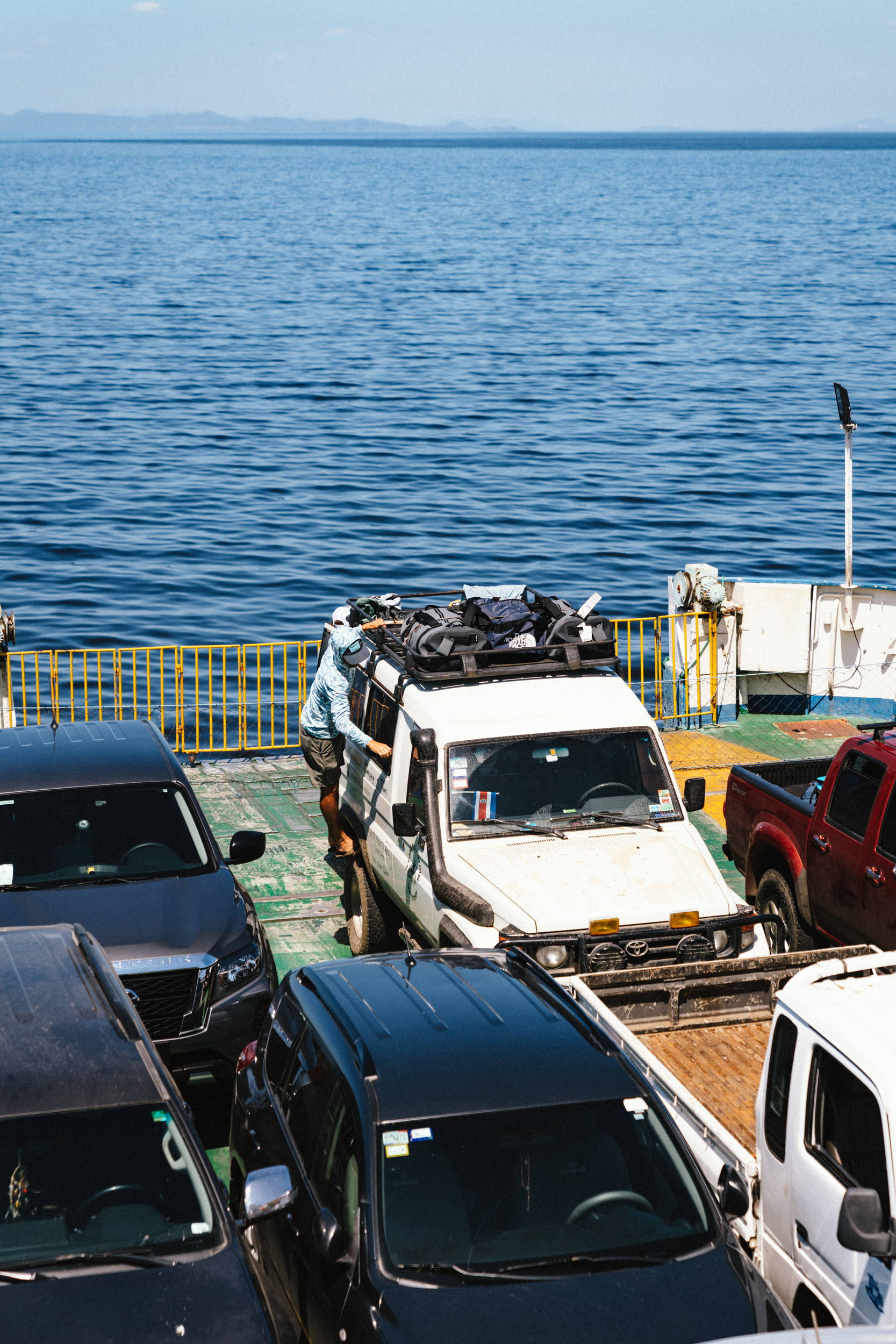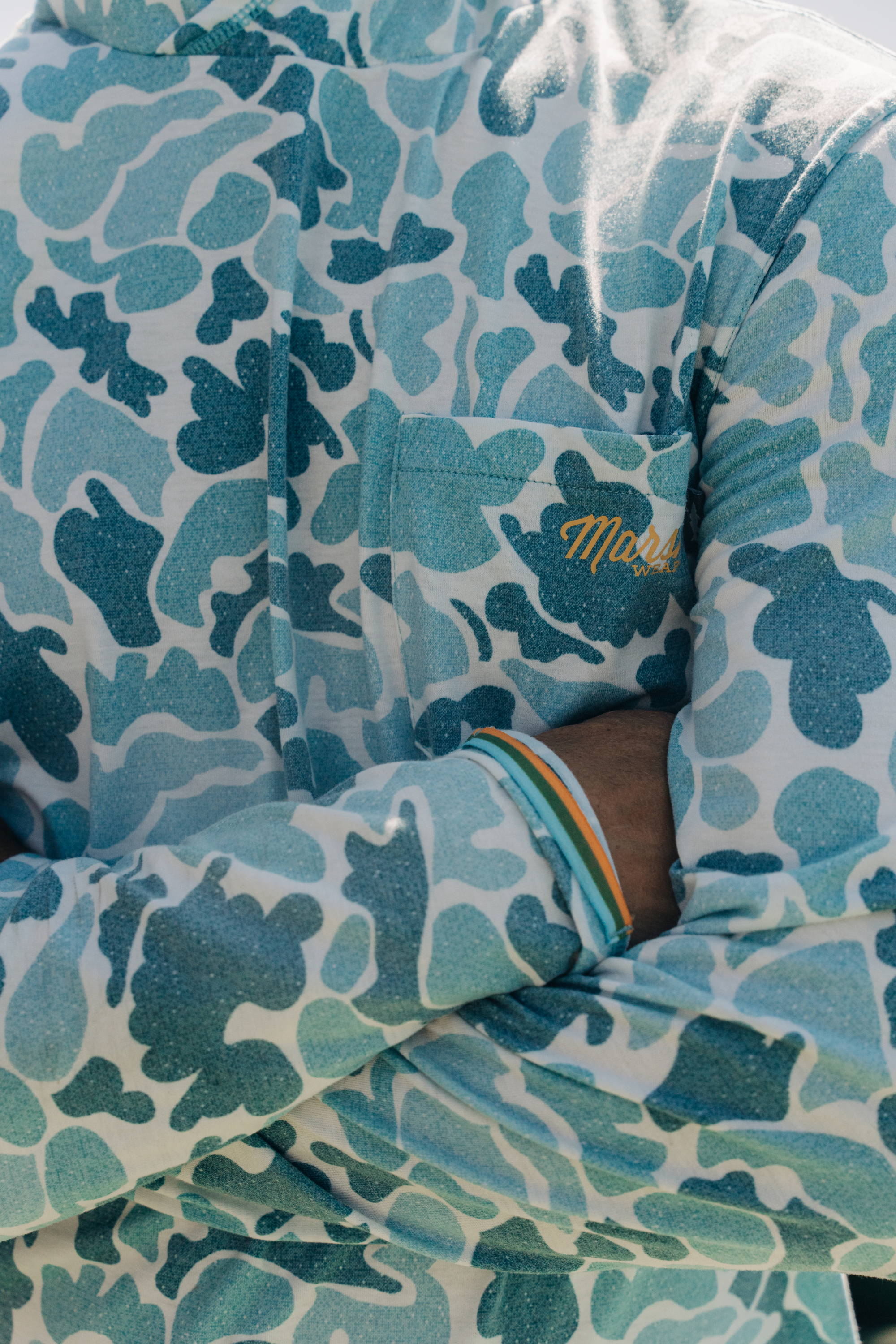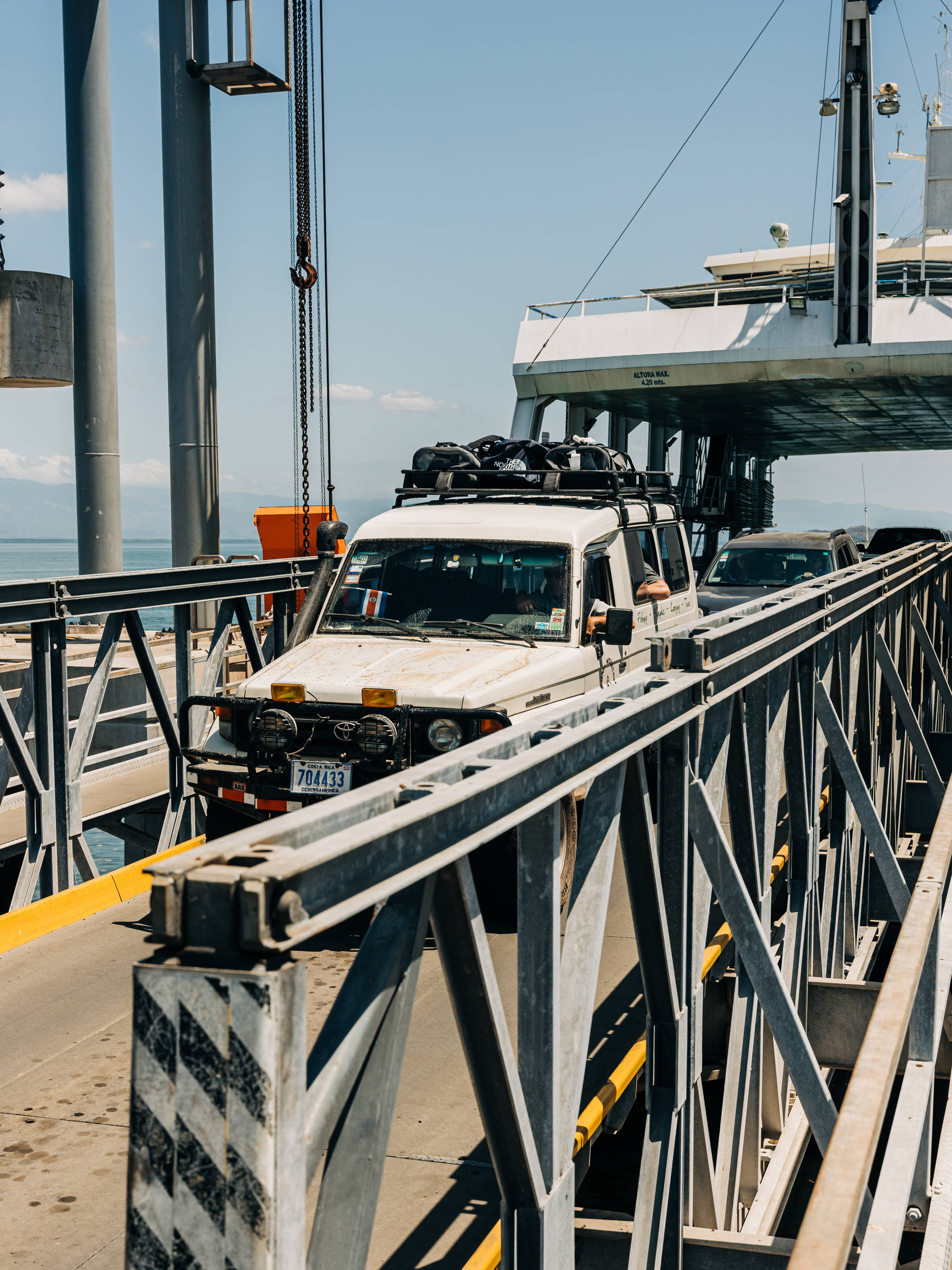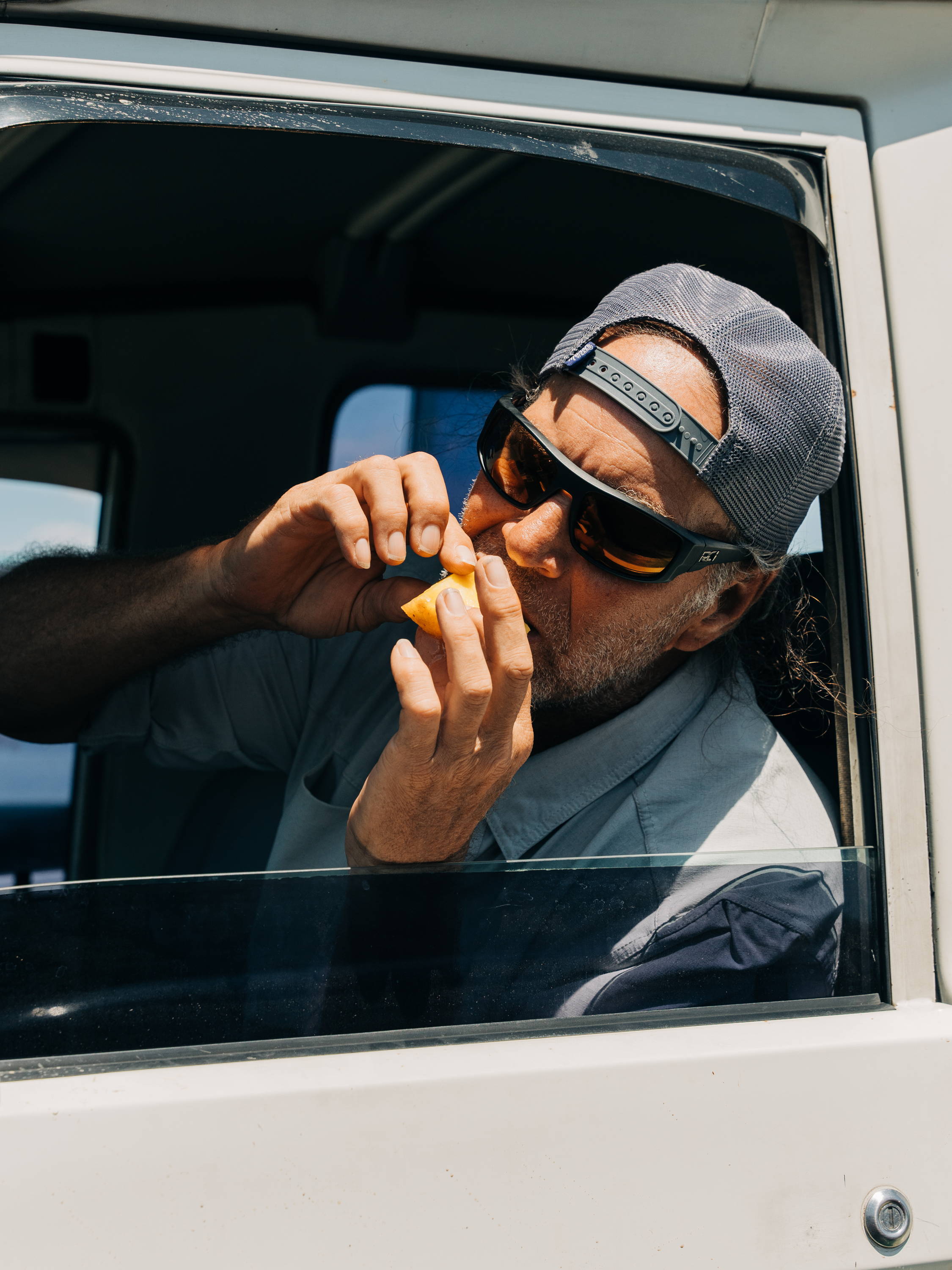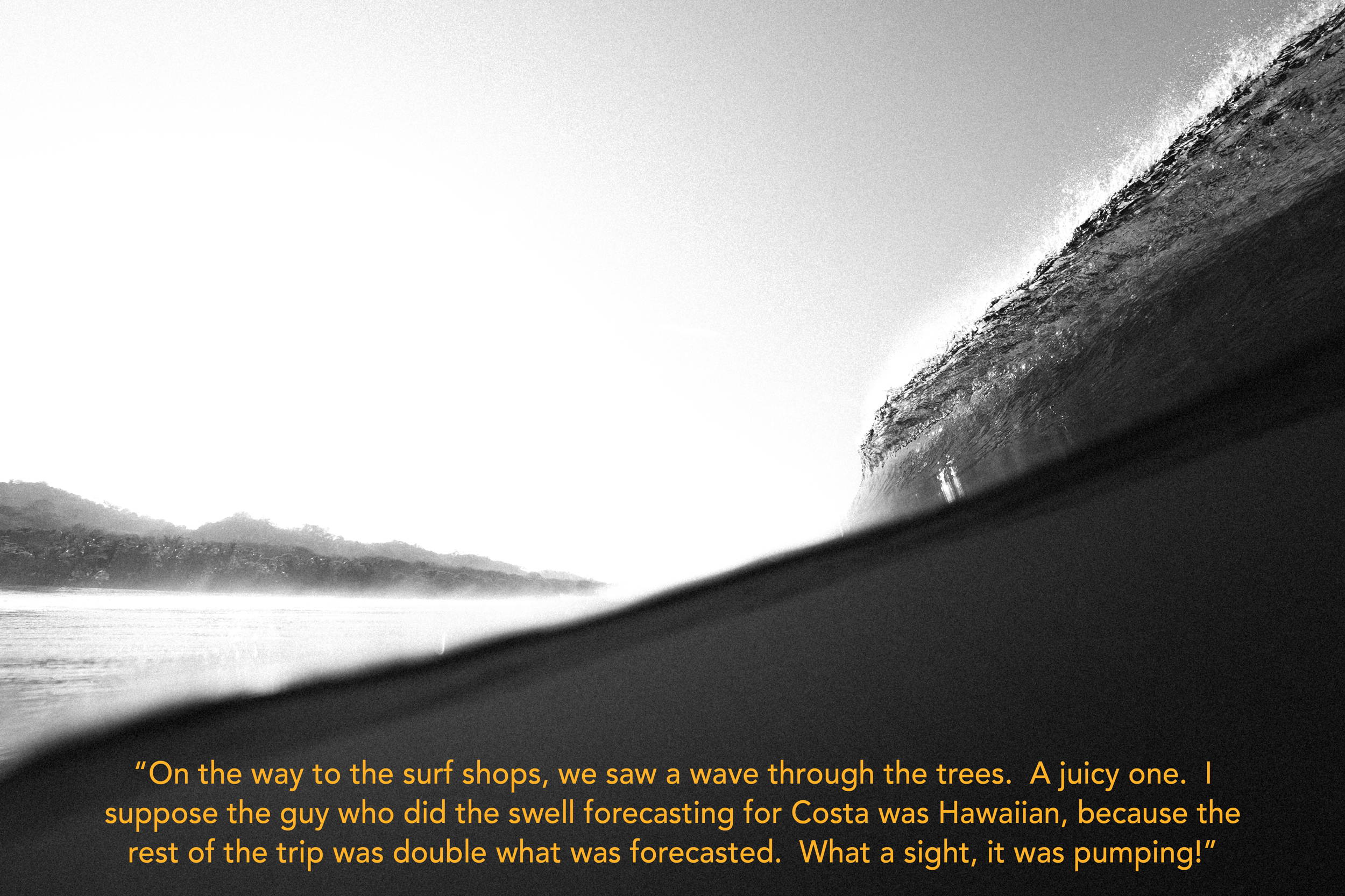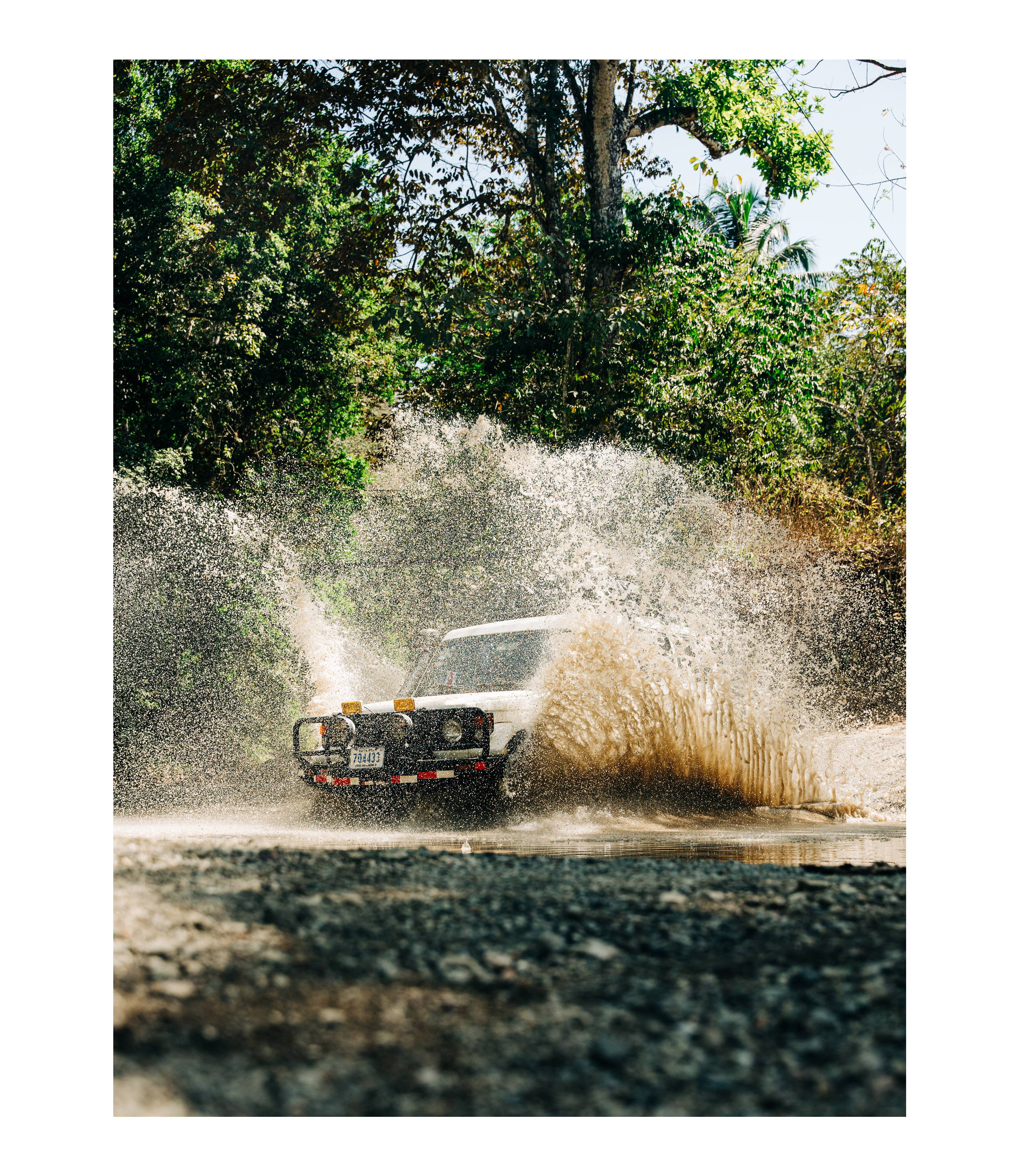 We rolled off the ferry and headed down the dirt roads to Mal Pais.  We were just in time to rent a few quads and scour the roadside surf shops for some decent rental boards.  On the way to the surf shops, we saw a wave through the trees.  A juicy one.  I suppose the guy who did the swell forecasting for Costa was Hawaiian, because the rest of the trip was double what was forecasted.  What a sight, it was pumping!  After an hour or so of searching, we came up with four shortboards that fit the bill.  We took a moment to catch a breather, grab a few tacos at a skate-themed taco spot, and then it was time to find some surf.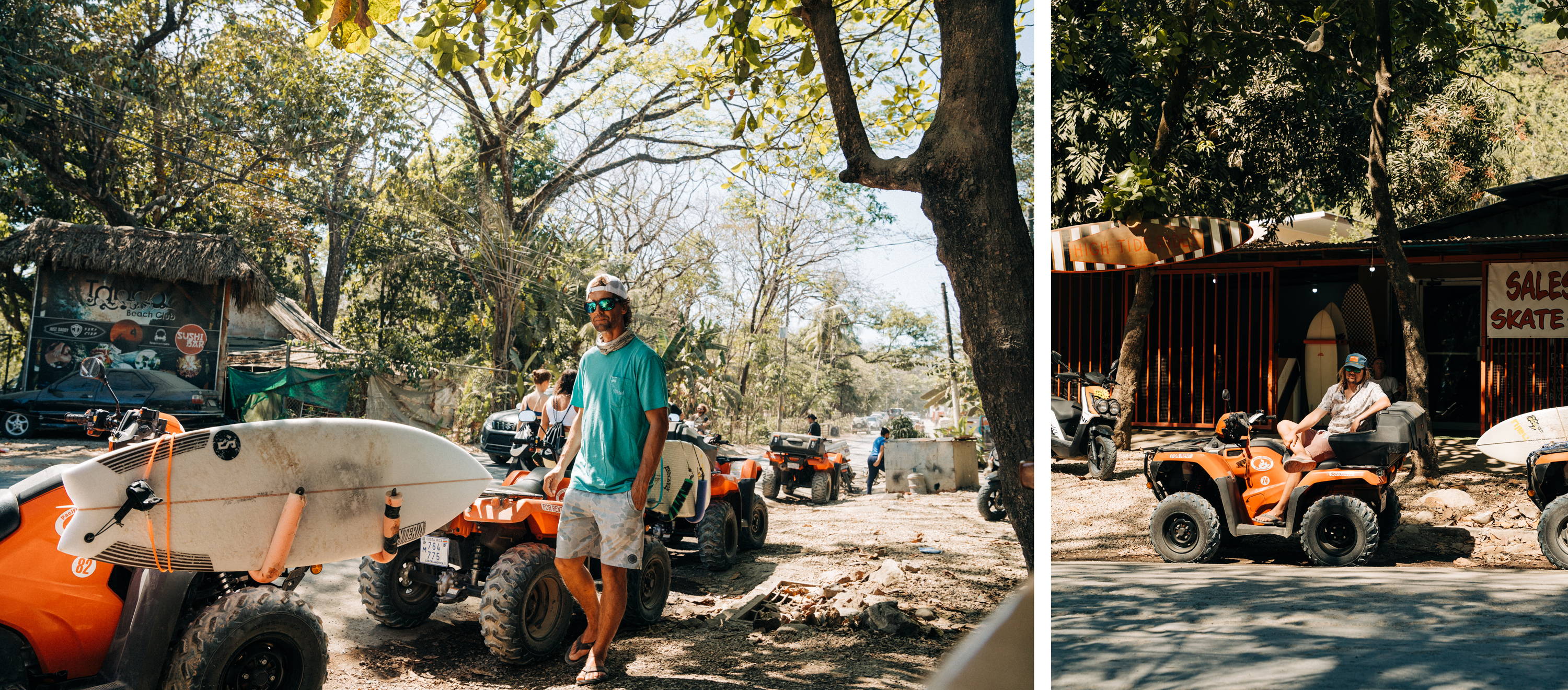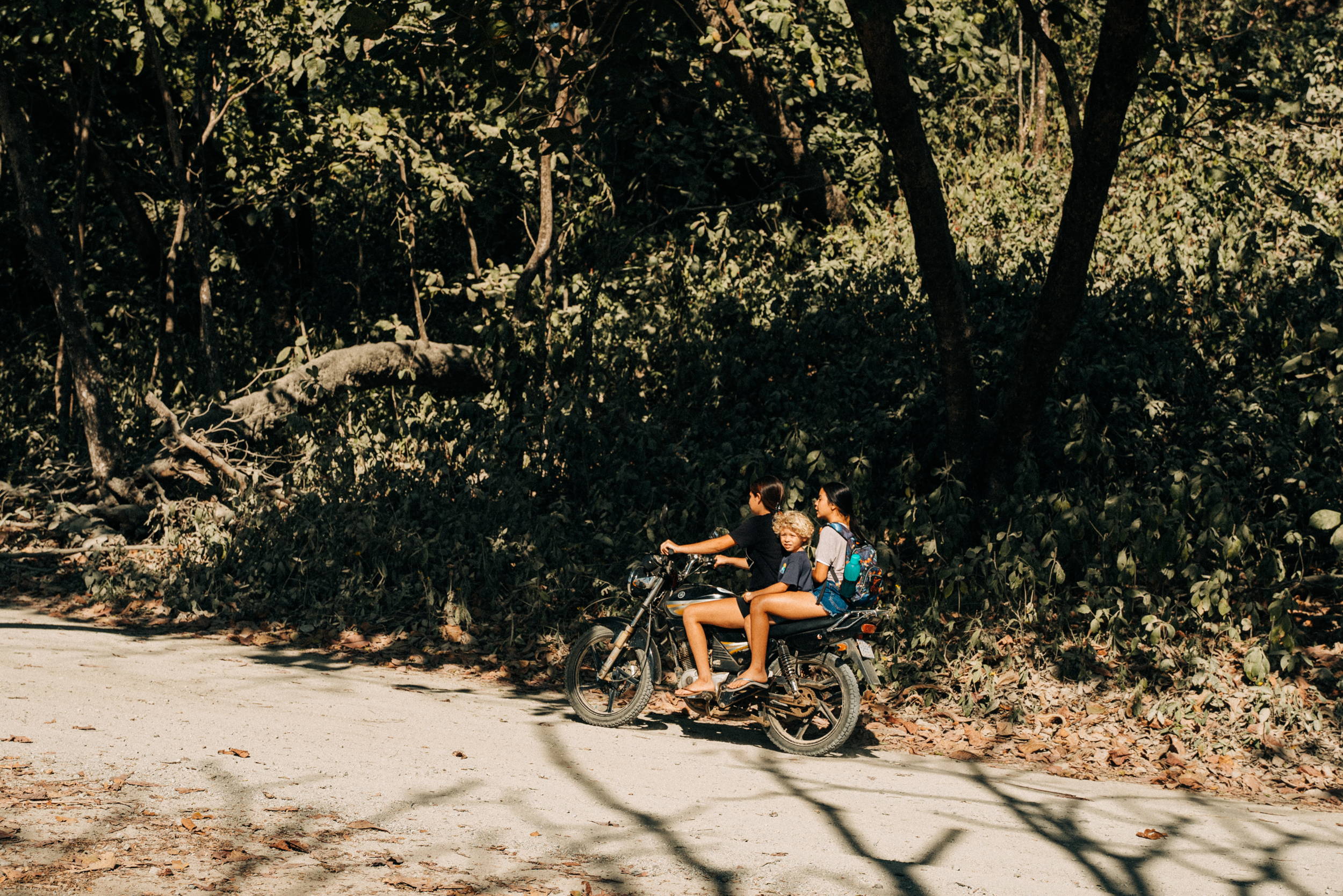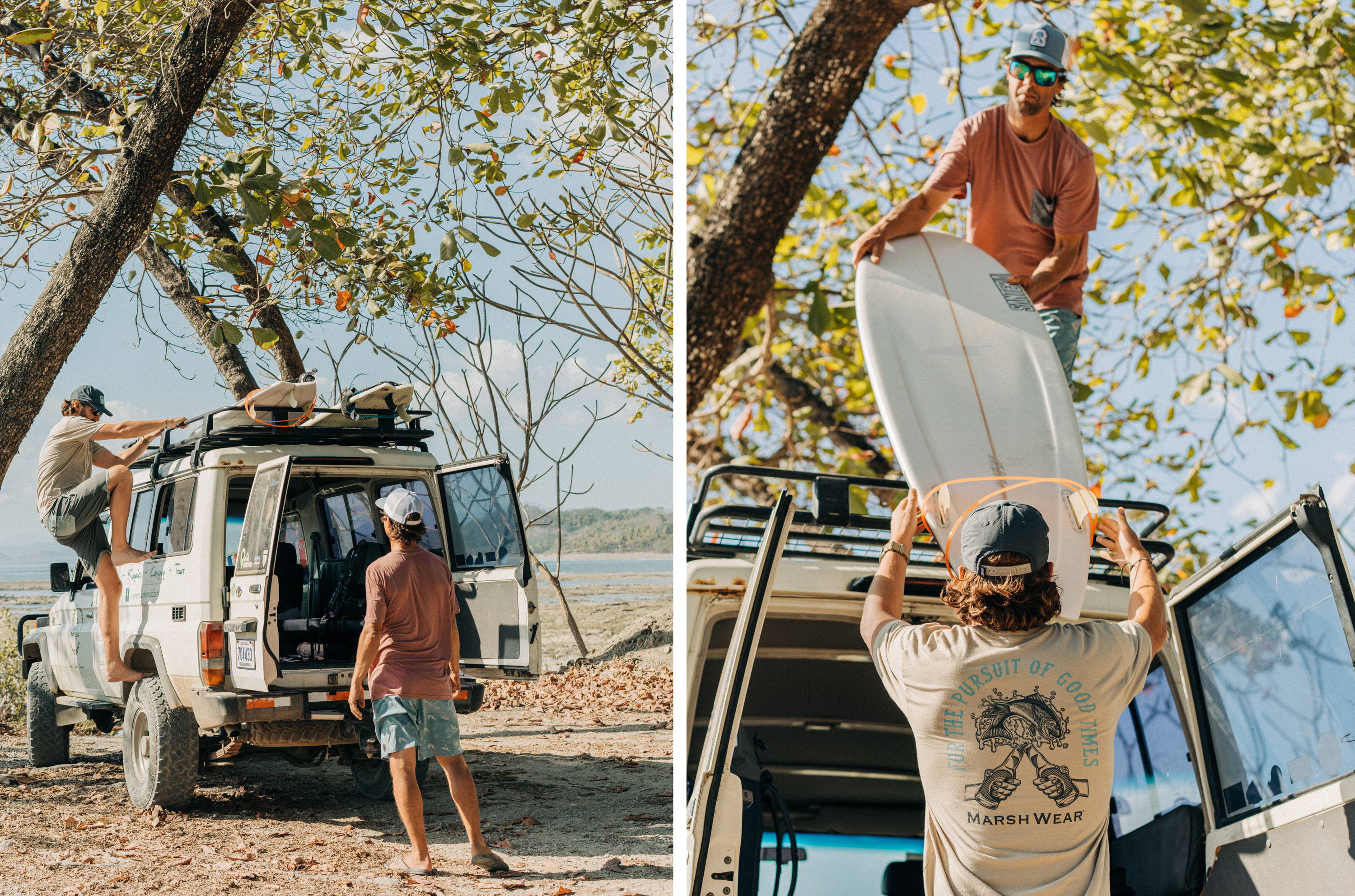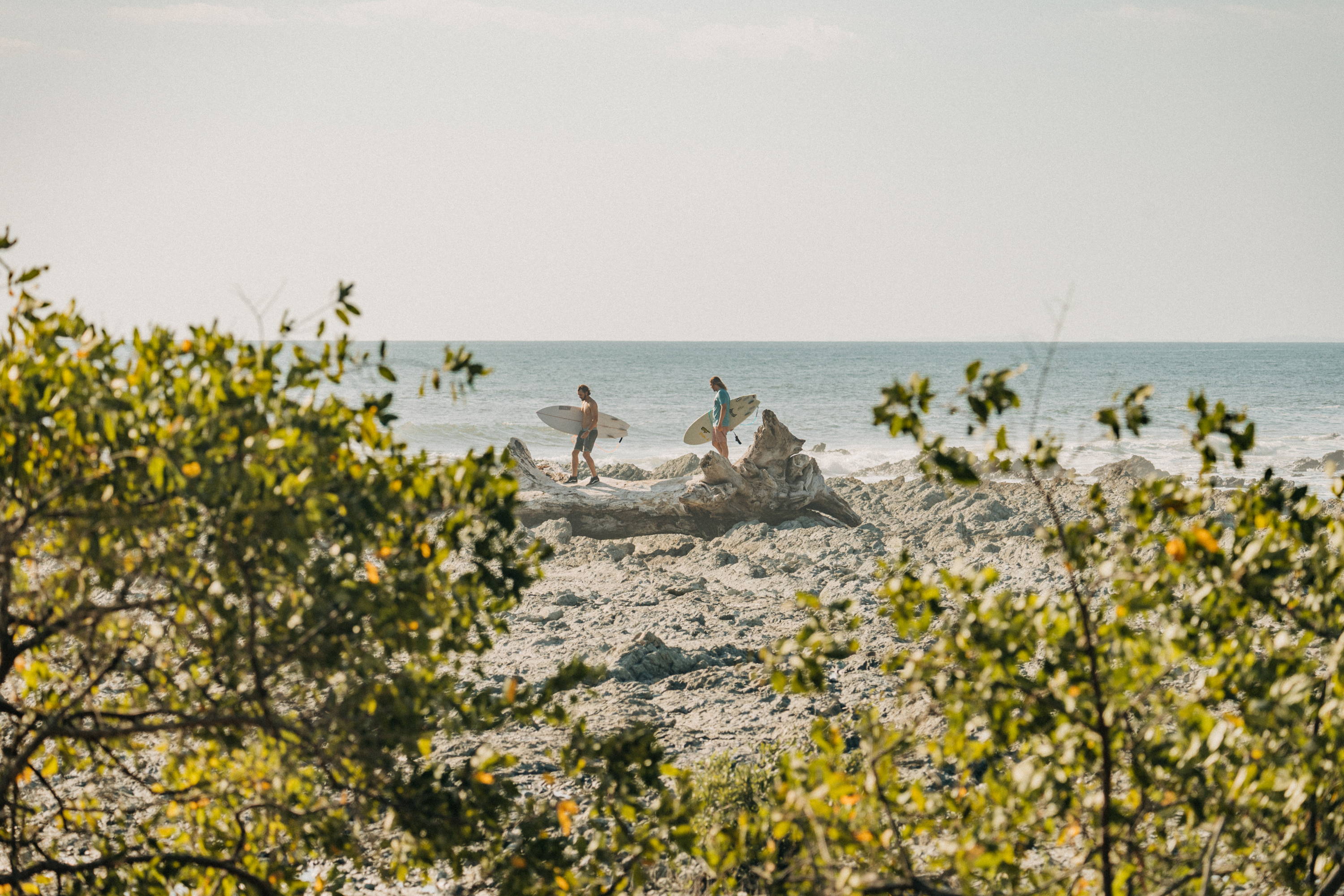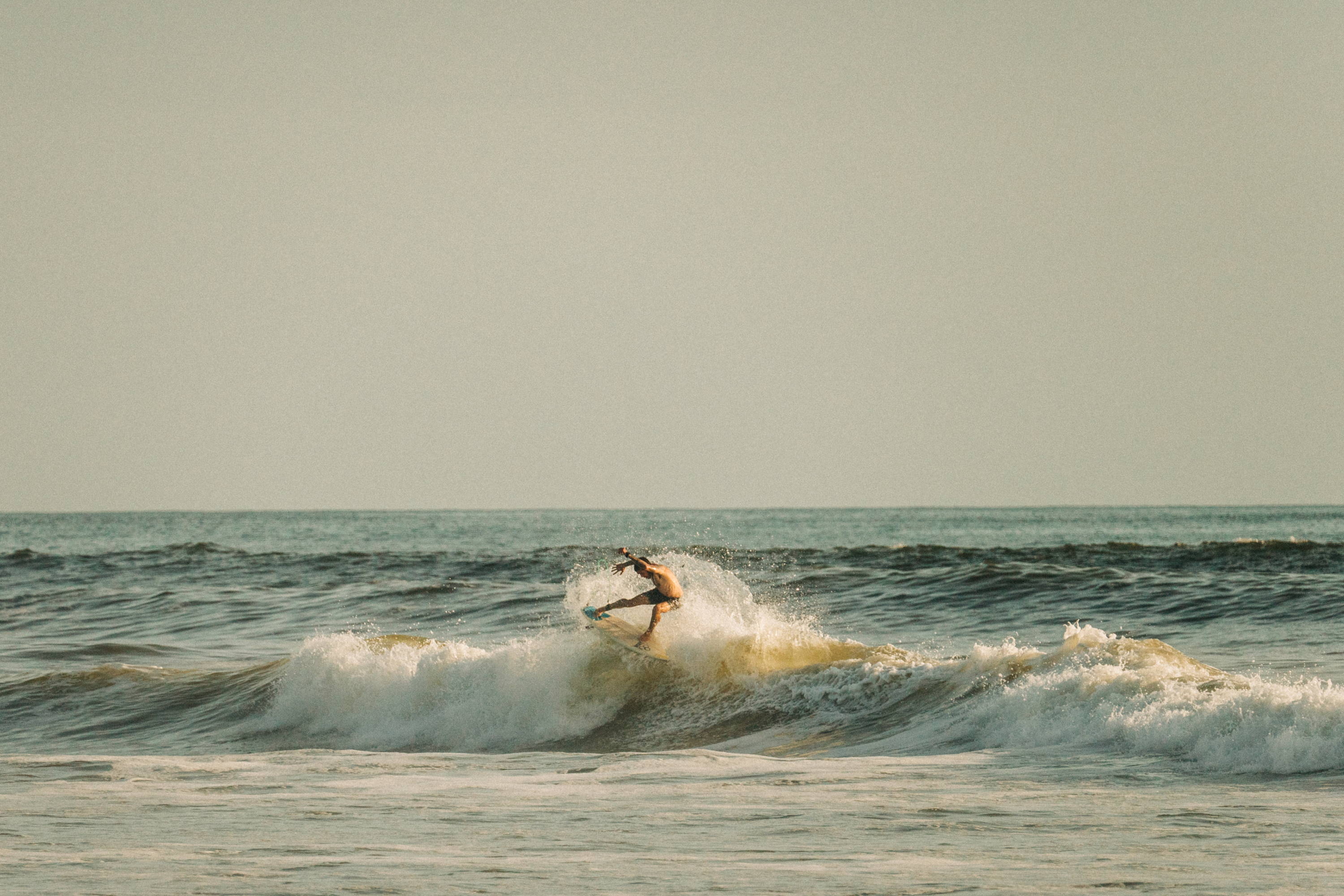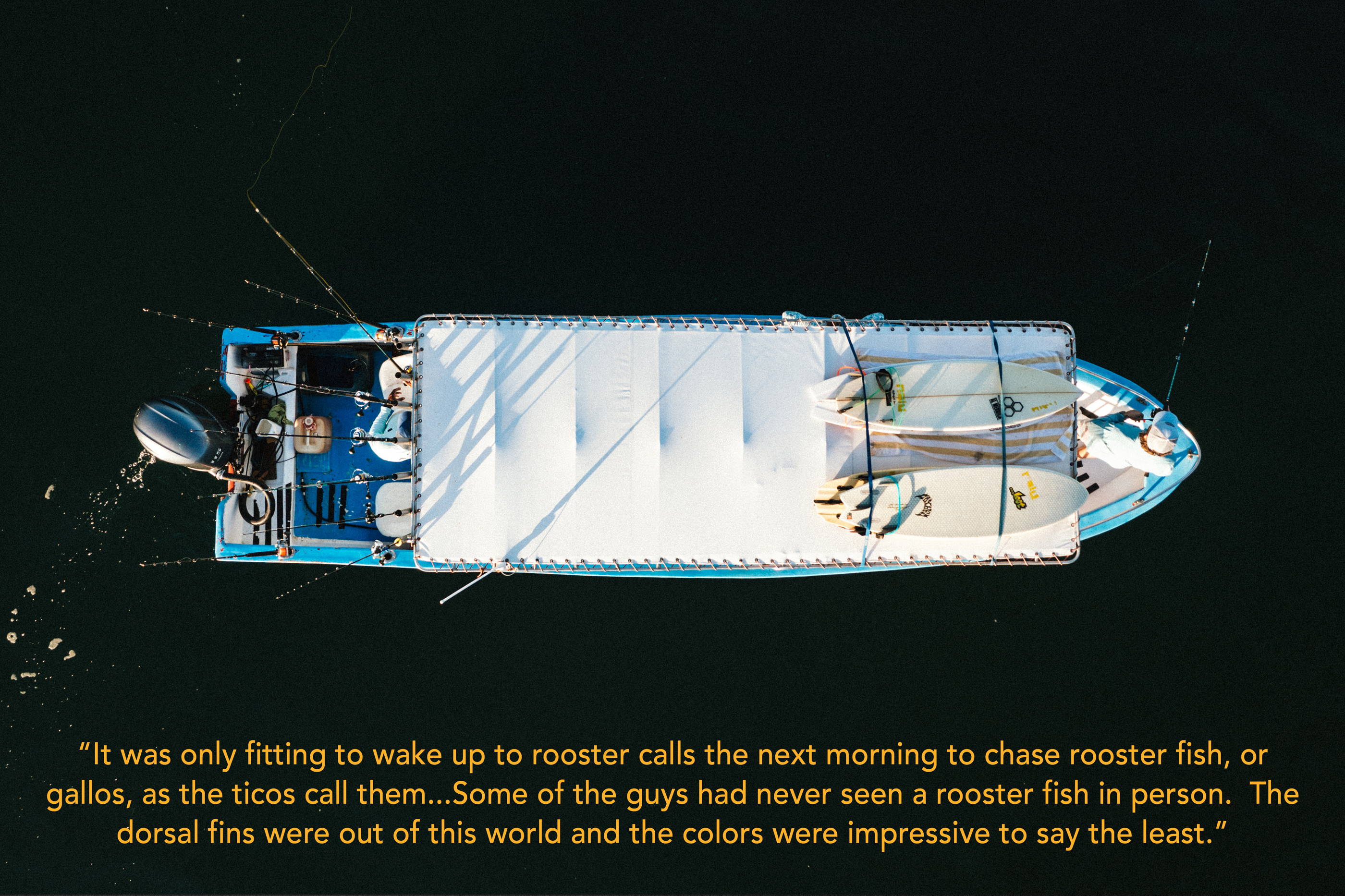 It was only fitting to wake up to rooster calls the next morning to chase rooster fish, or gallos, as the ticos call them.  We rode a mile or so South to the Mal Pais fishing village, which turned out to be a rocky cove with a dozen boats on modified trailers. The angle of the beach was perfect to launch and retrieve the boats with gas powered winches.  After stringing up our 10 and 12 weights with big poppers and streamers, we loaded our gear into a couple 26' pangas (whose paint jobs are way cooler than those of the South East US) loaded with Pilsen, Imperial, and arroz con pollo.  Within a few hundred yards of idling, we learned that the red tide, fueled by Rio Bongo runoff, had crushed the water visibility.  It was bait or bust for the gallos.  Salt HD rods were traded for sabiki rigs as we loaded a rudimentary livewell with a few dozen moon fish.  Fly fishermen trolling live bait?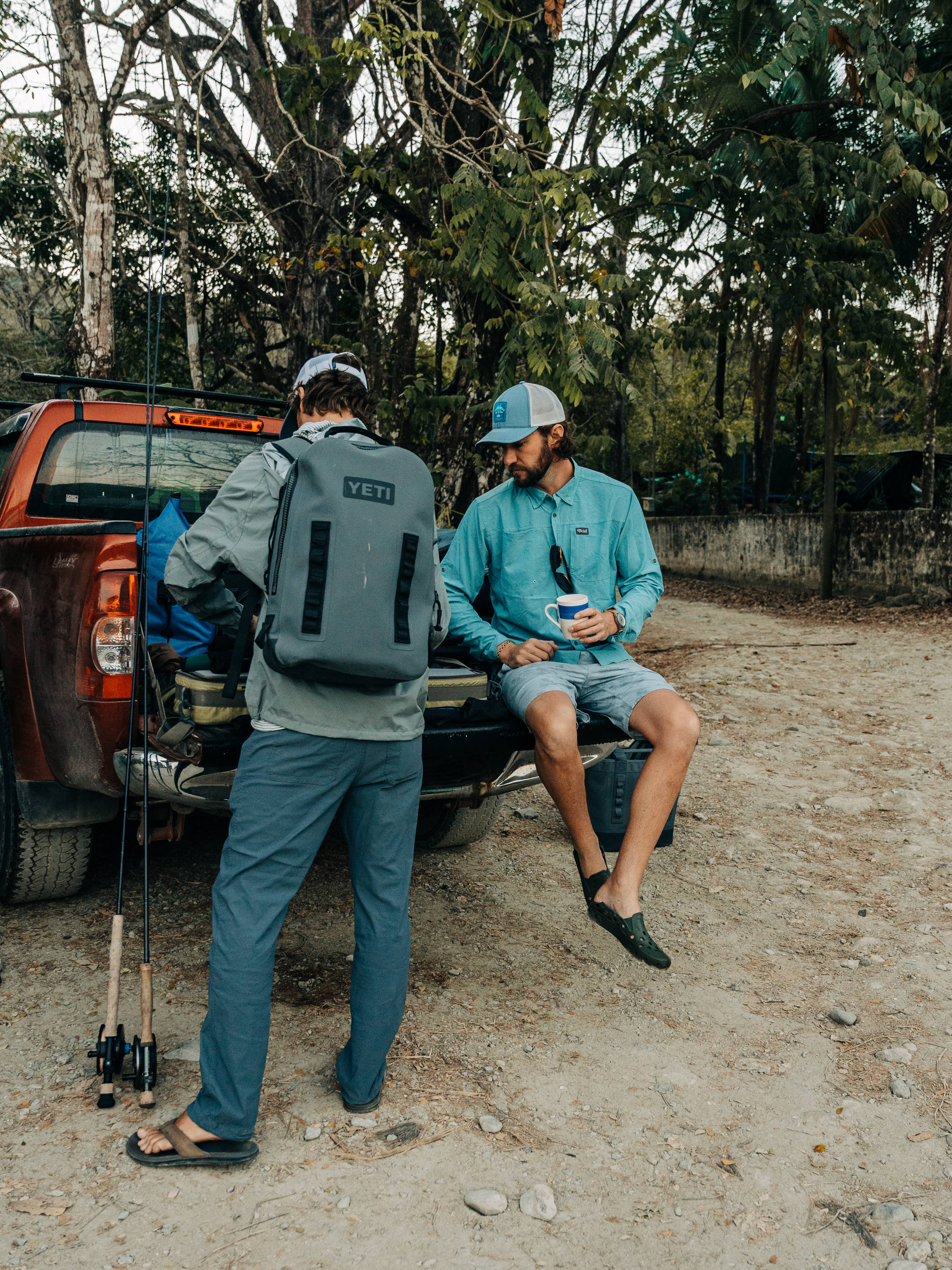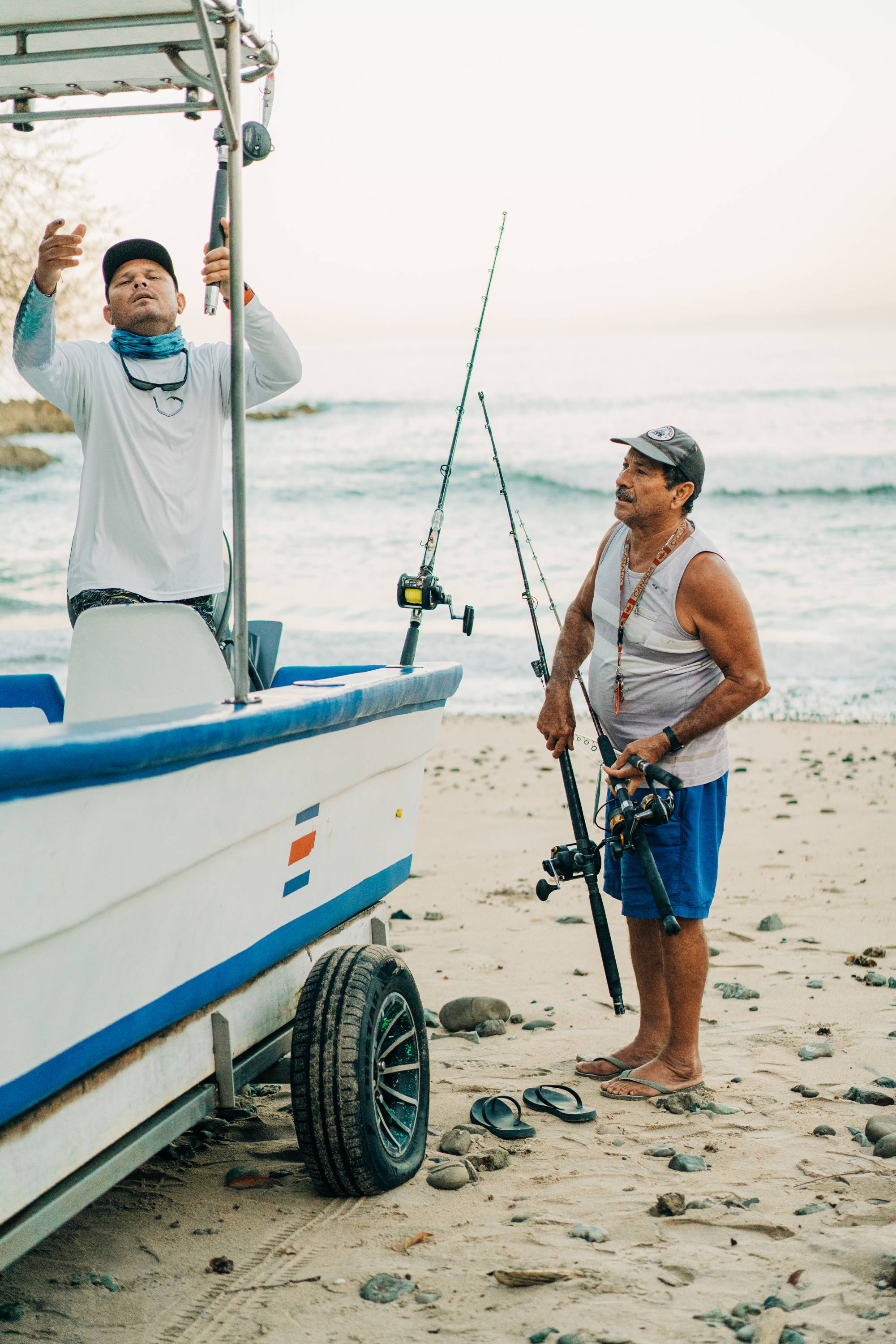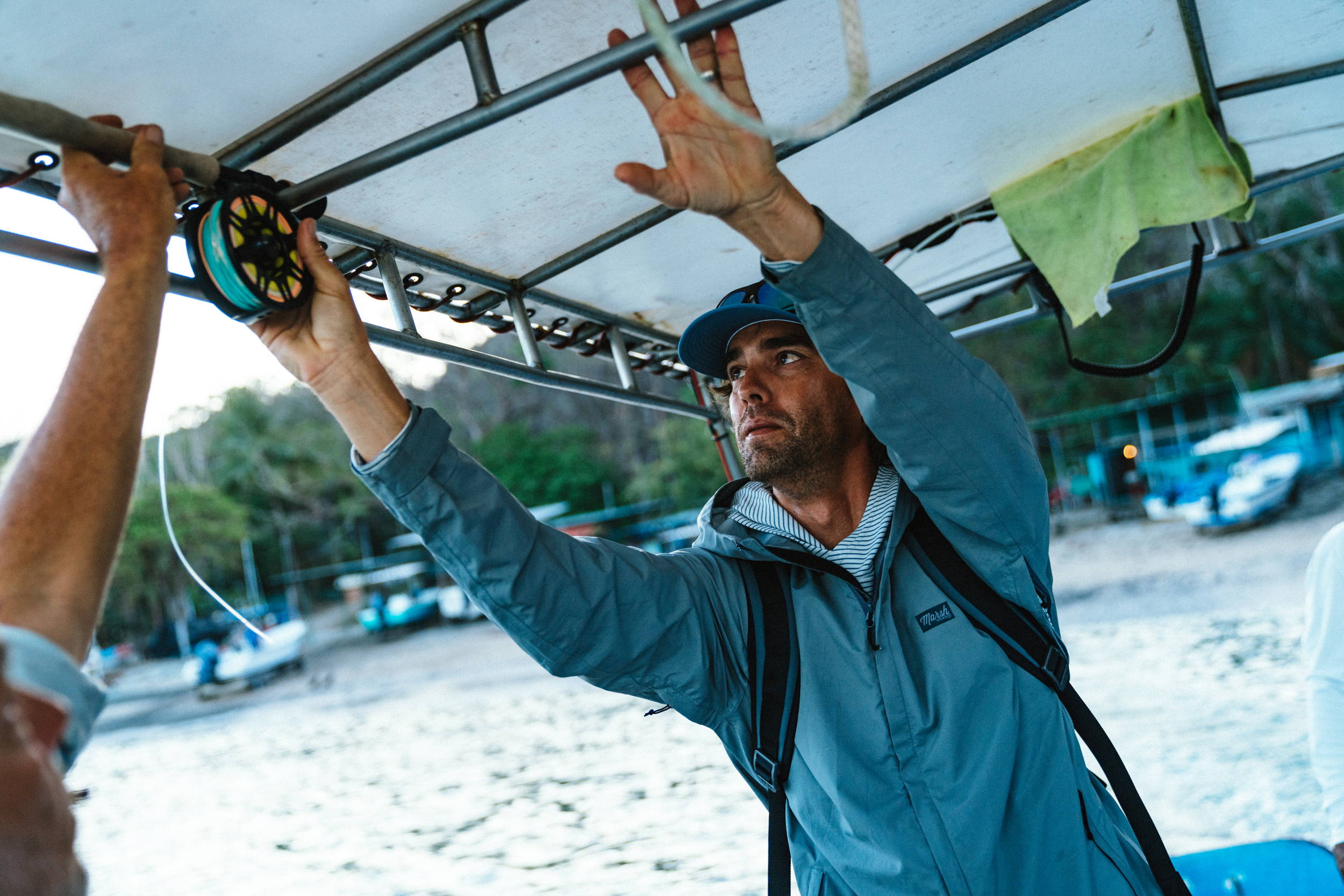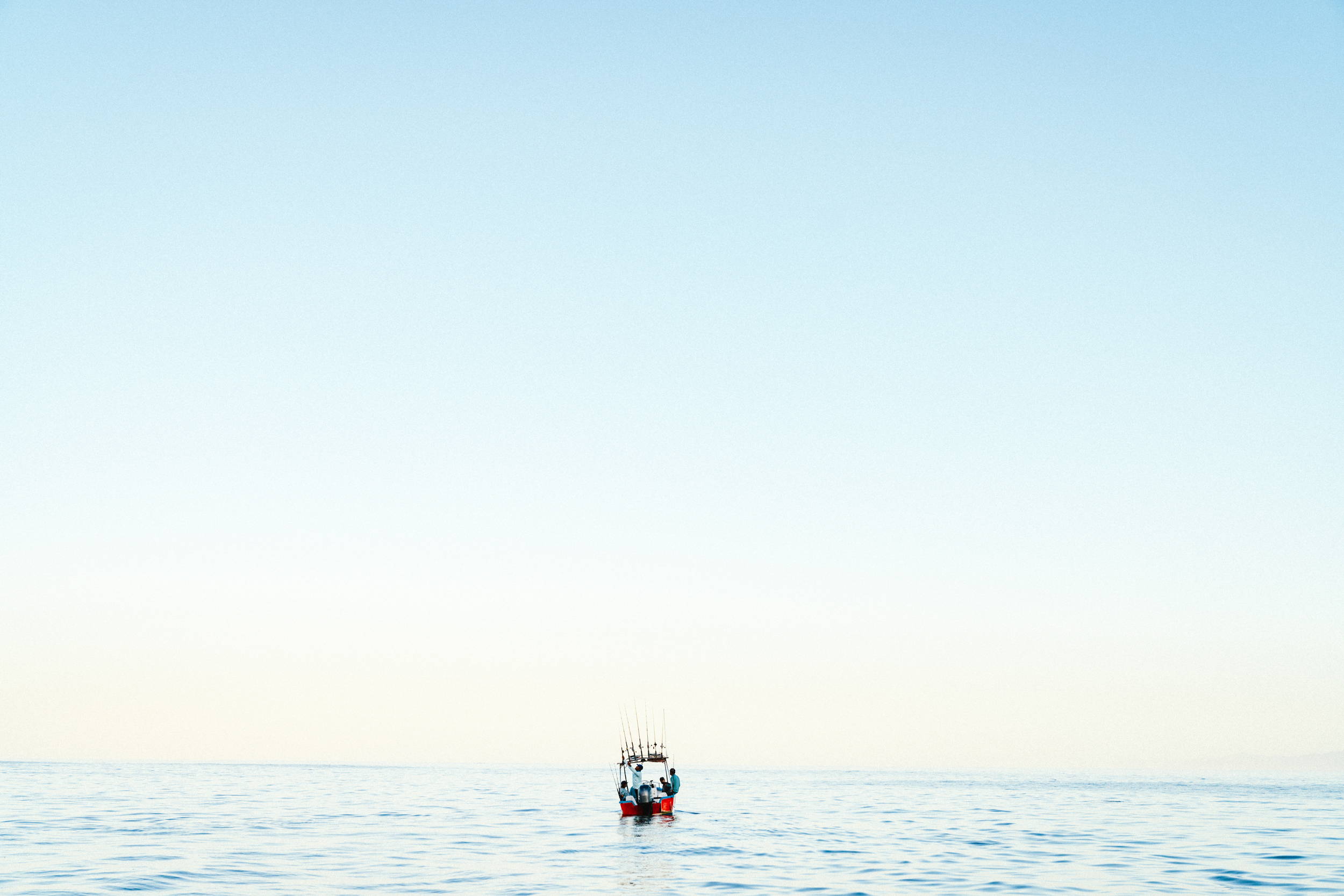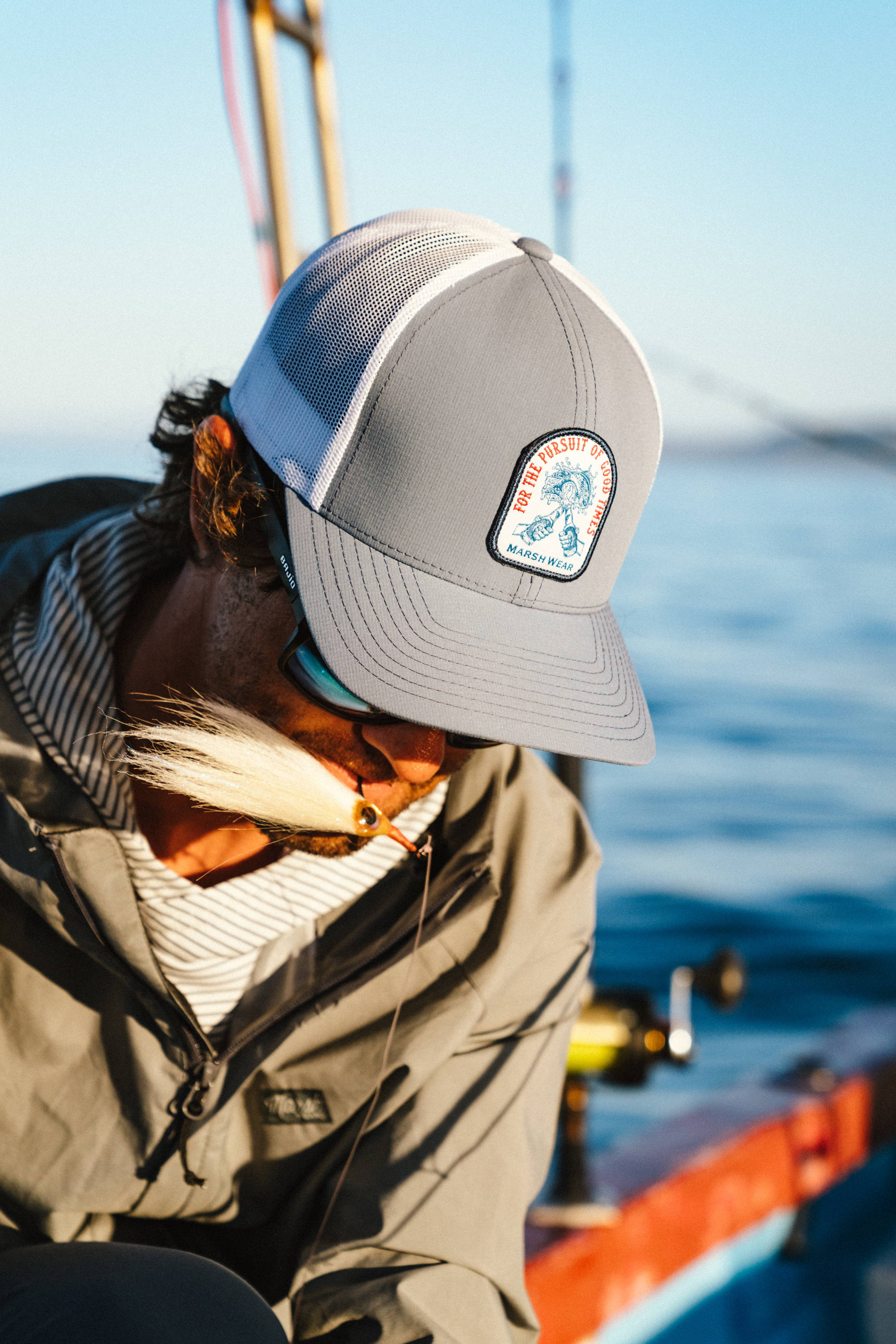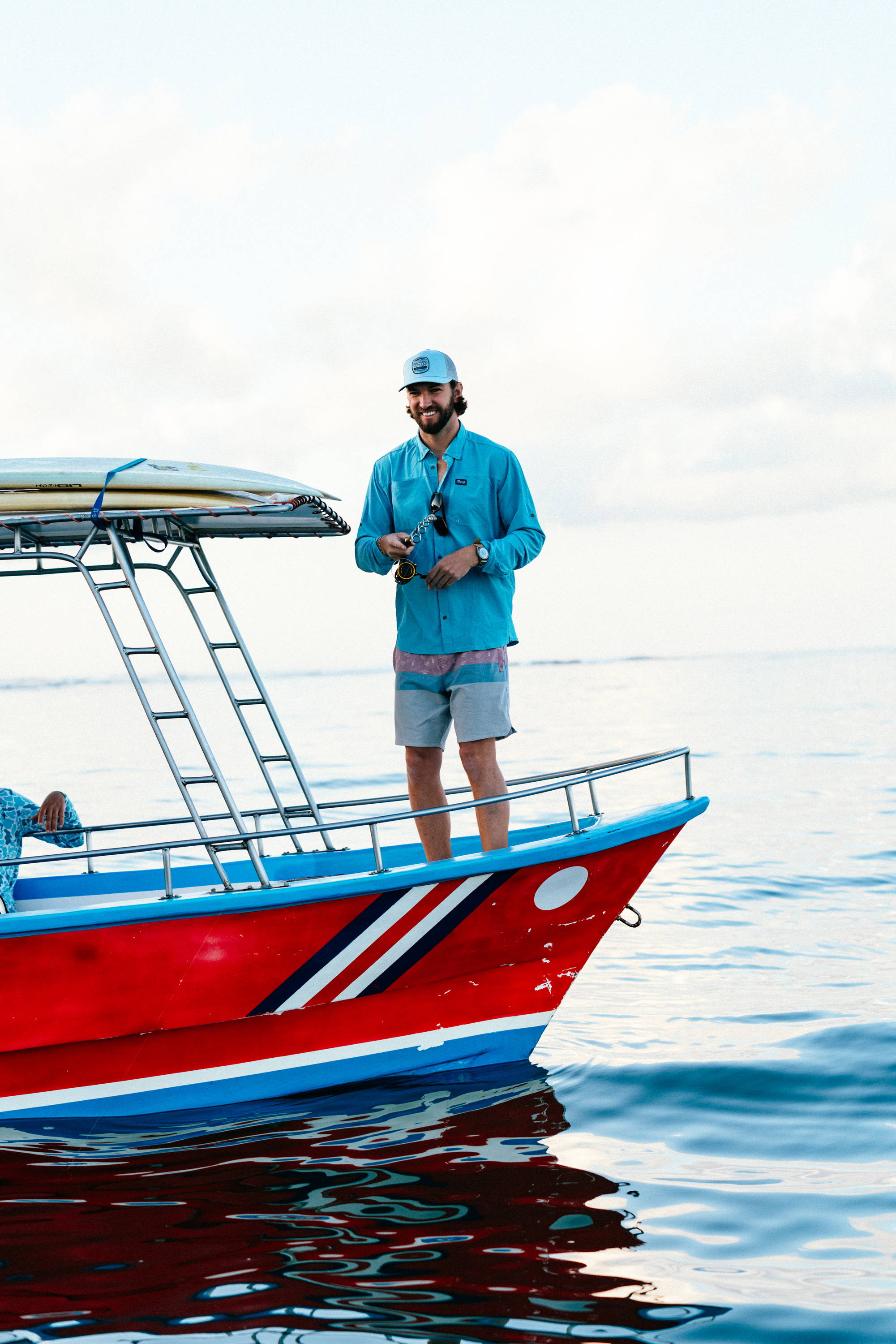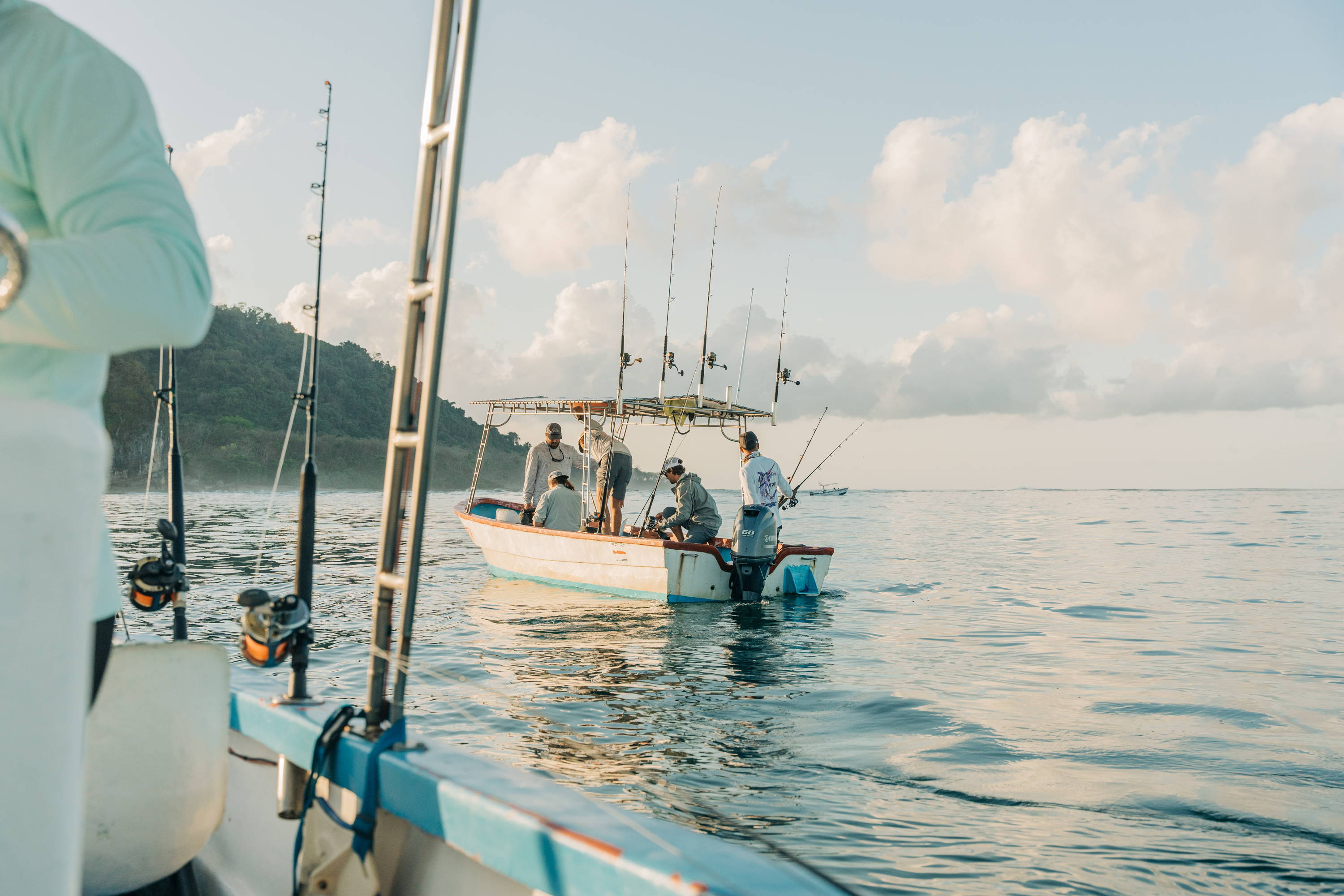 So, hear me out… these pangas were decked out with bench seats, lawn cushions, and full length hard tops strapped with surfboards.  We grabbed a beer, scouted surf spots, and drug those moonfish for about a half hour before we had our first rooster to hand.  Some of the guys had never seen a rooster fish in person.  The dorsal fins were out of this world and the colors were impressive to say the least.  "Un mas porfavor!"  Though we had achieved our goal of four awesome species from coast-to-coast, we were quick to bridle up another moon fish.  Our next fish was solid; even the humpbacks were jumping.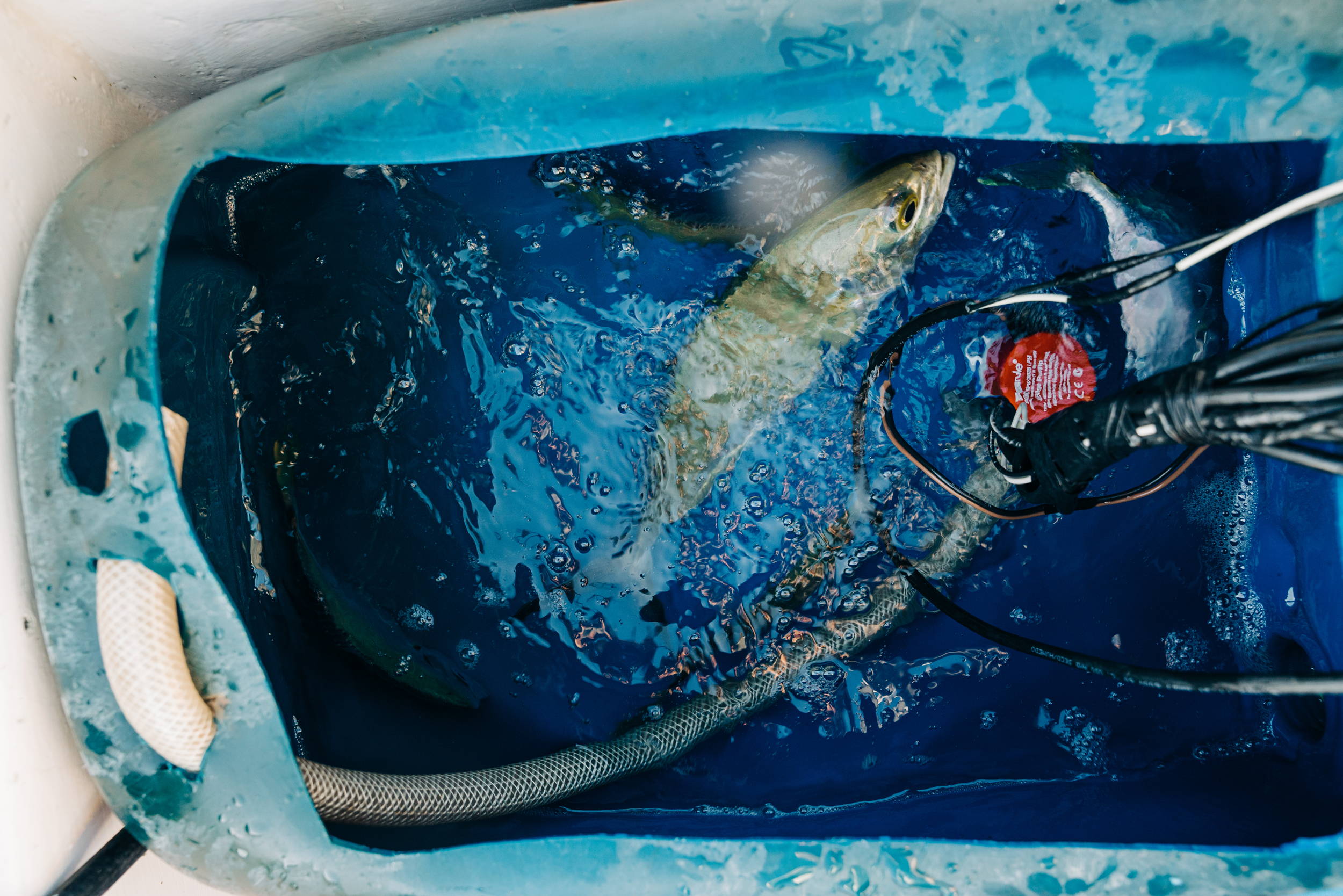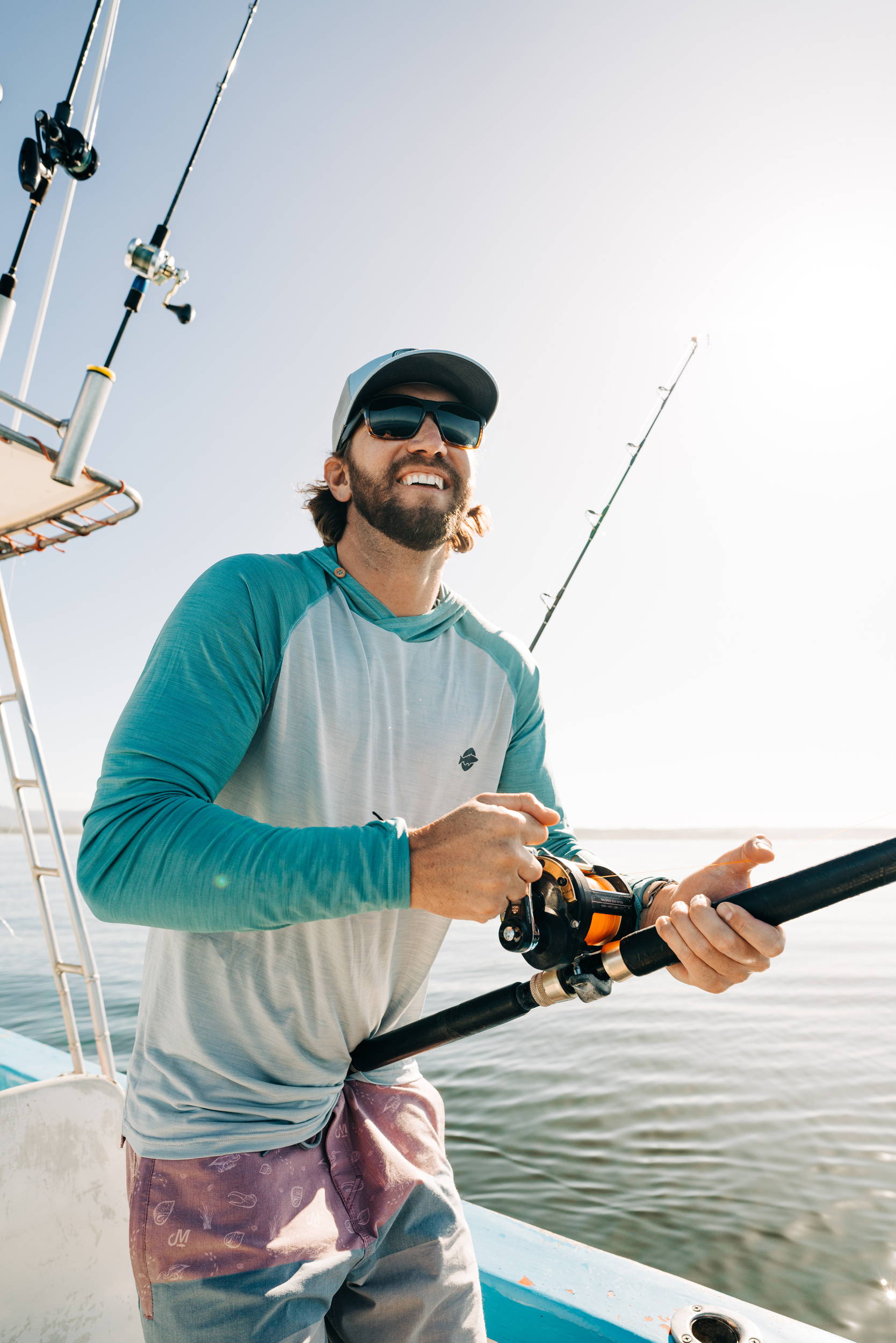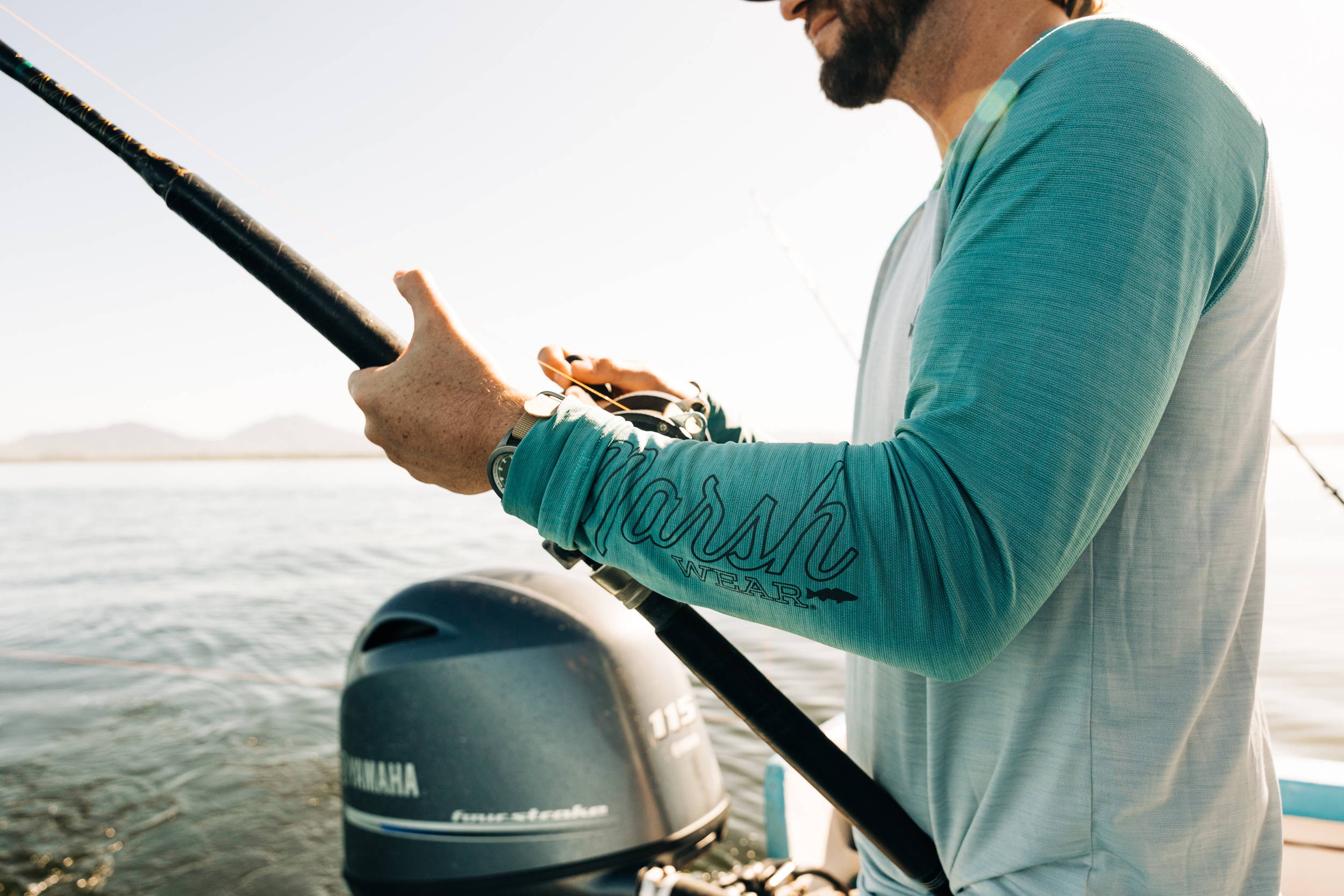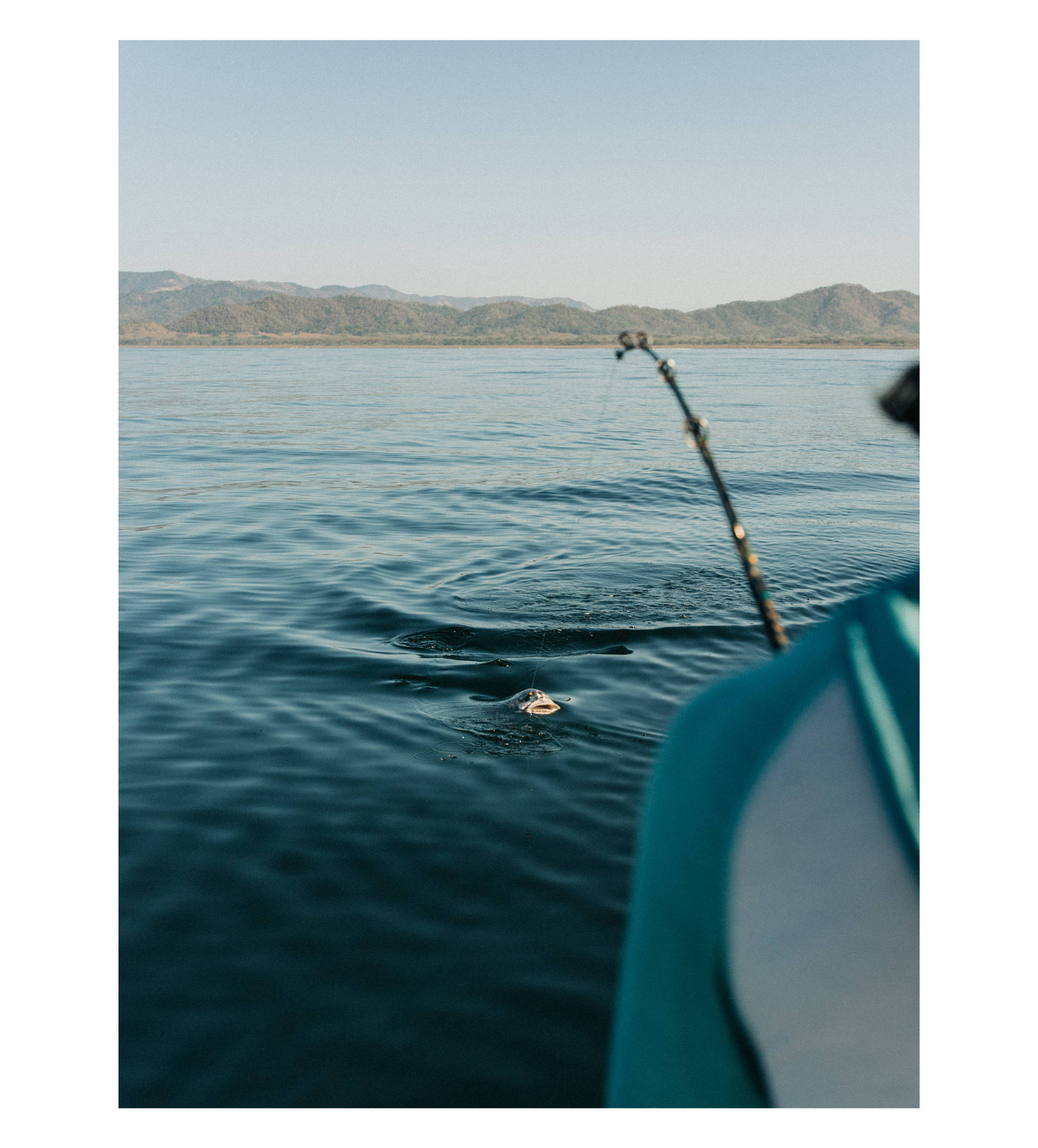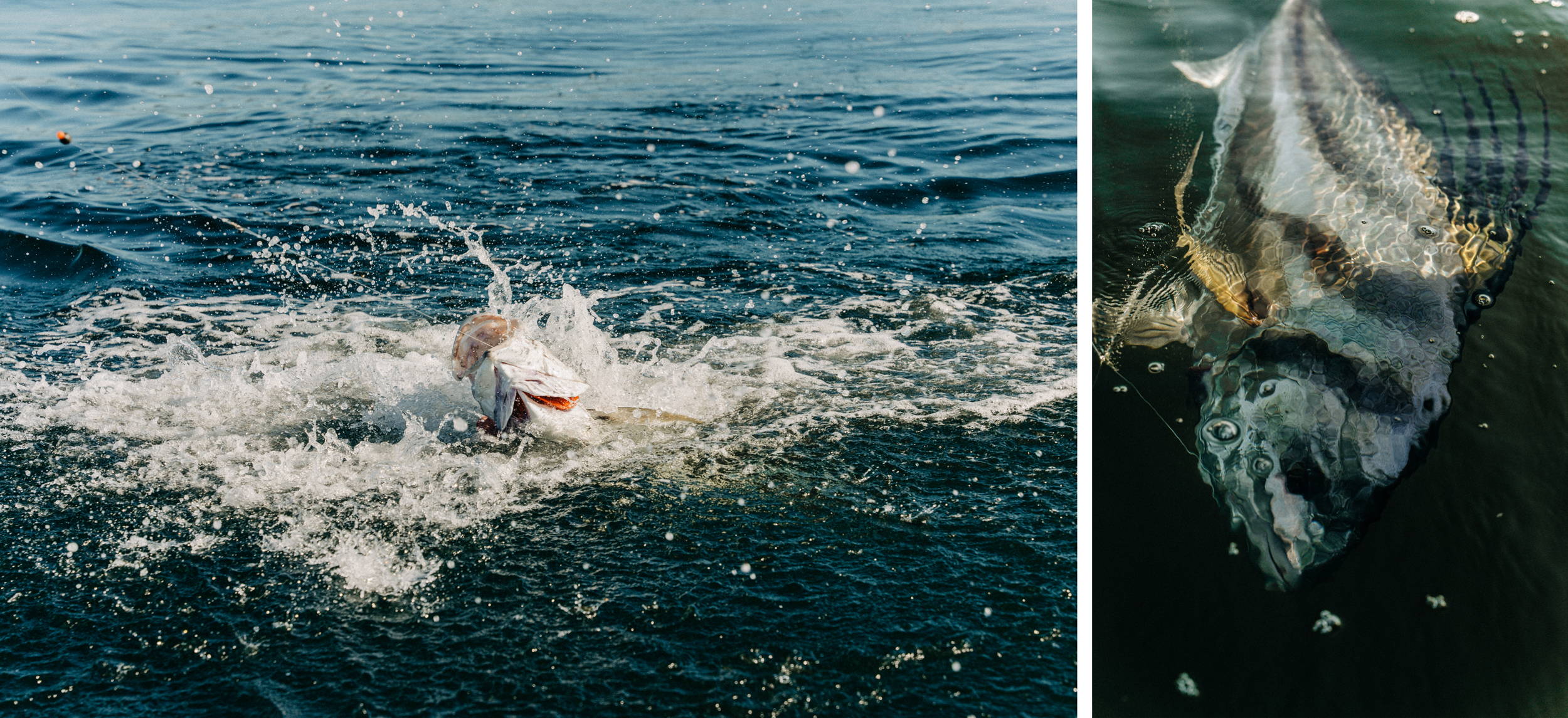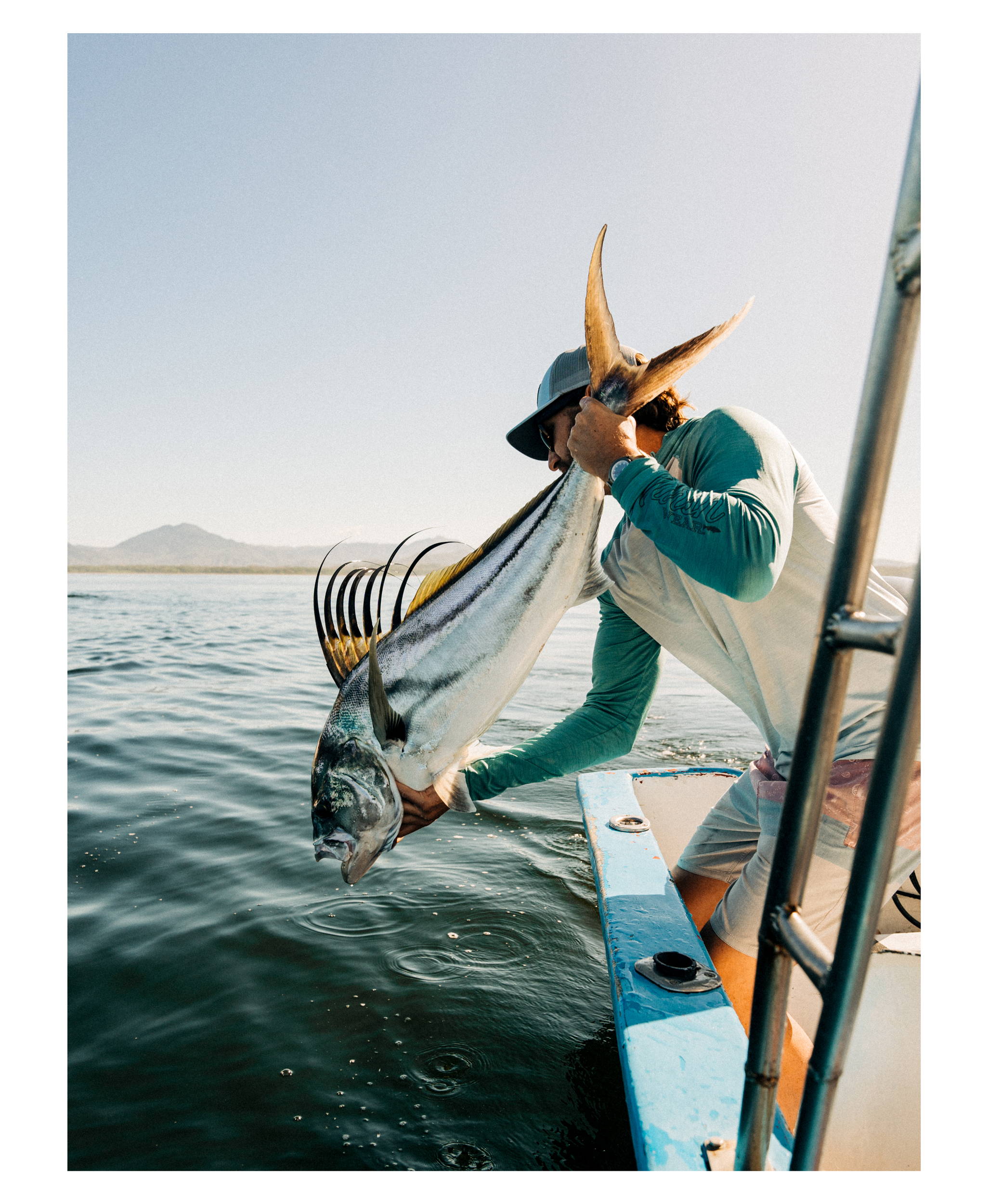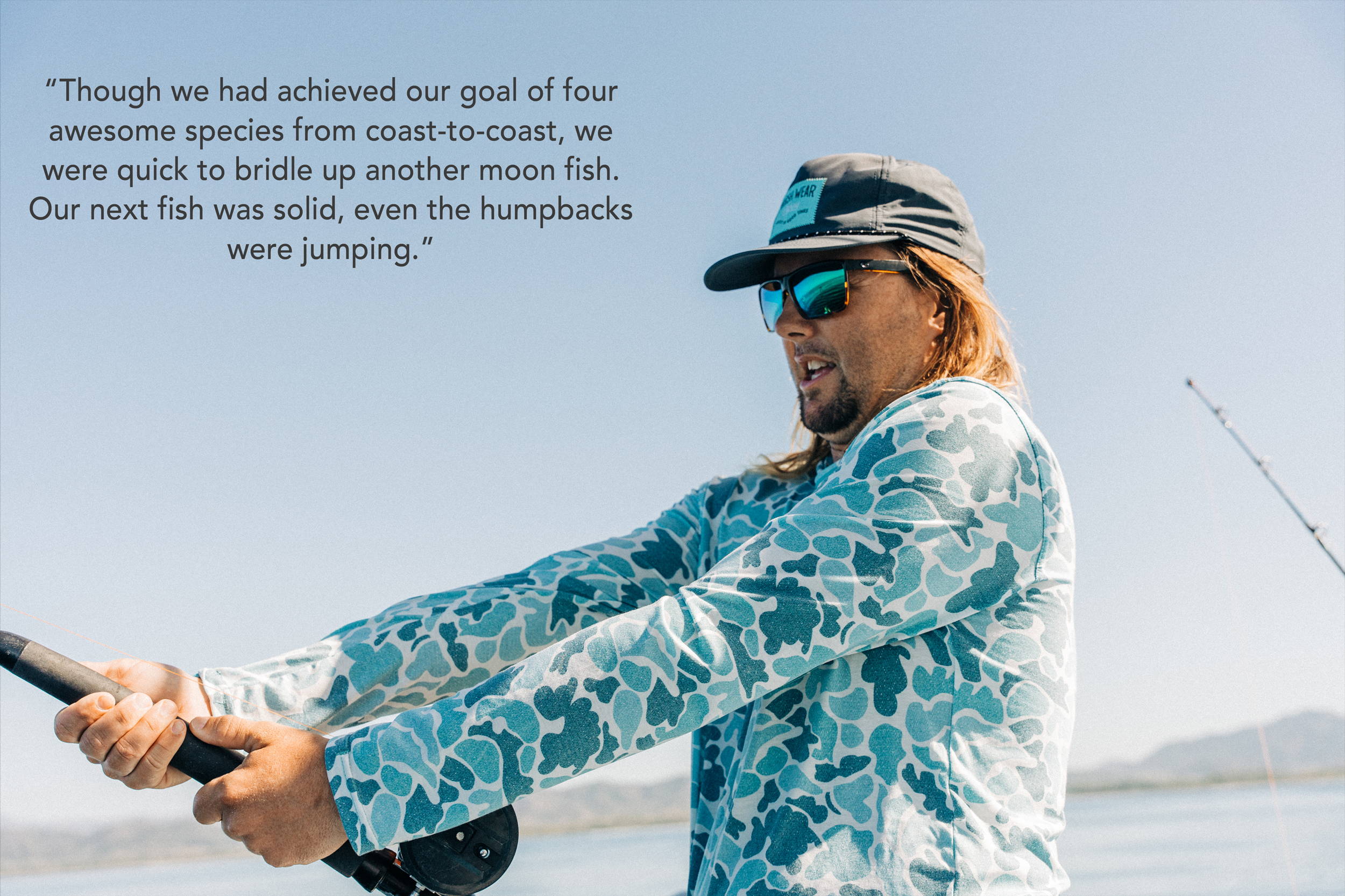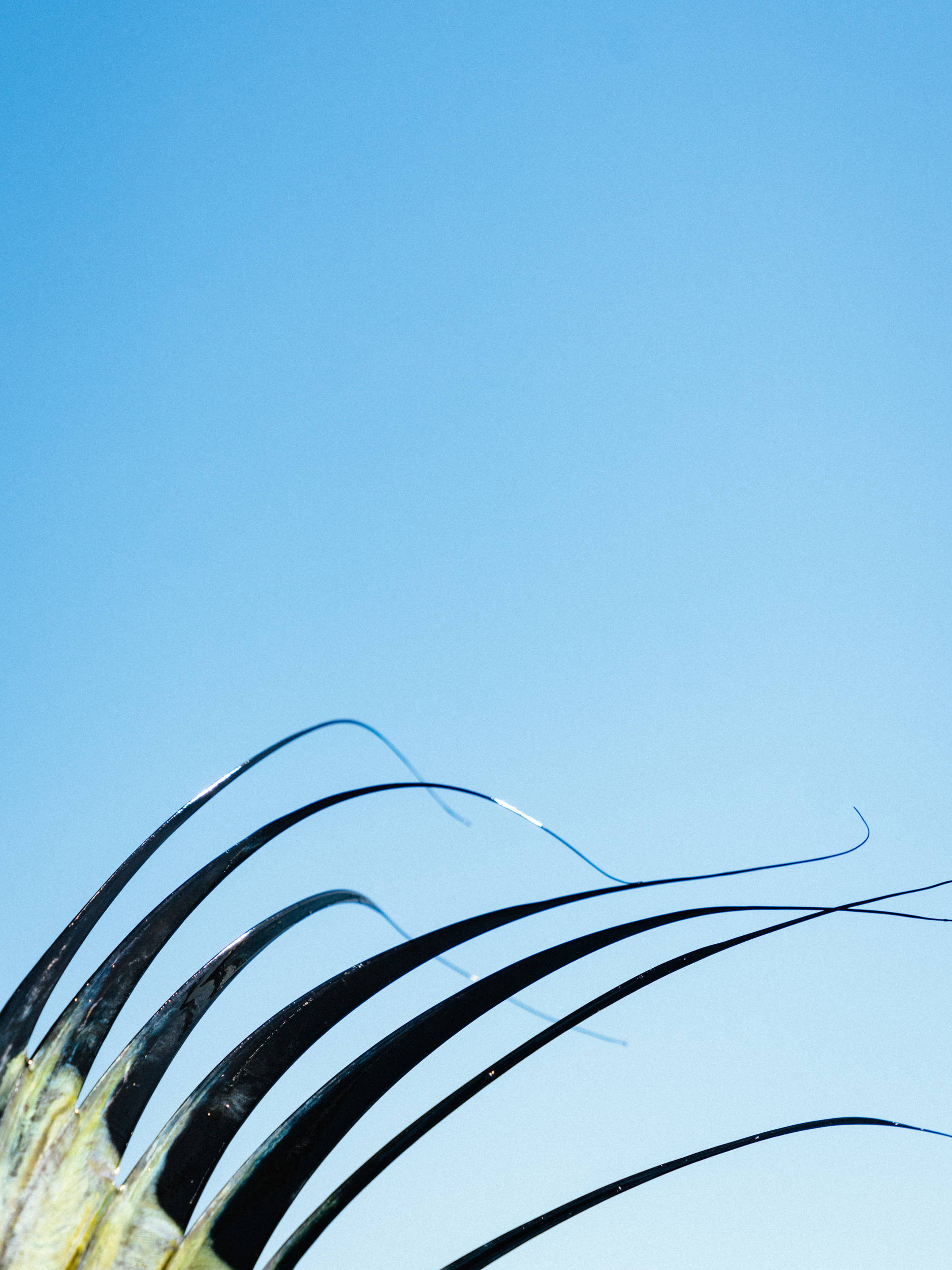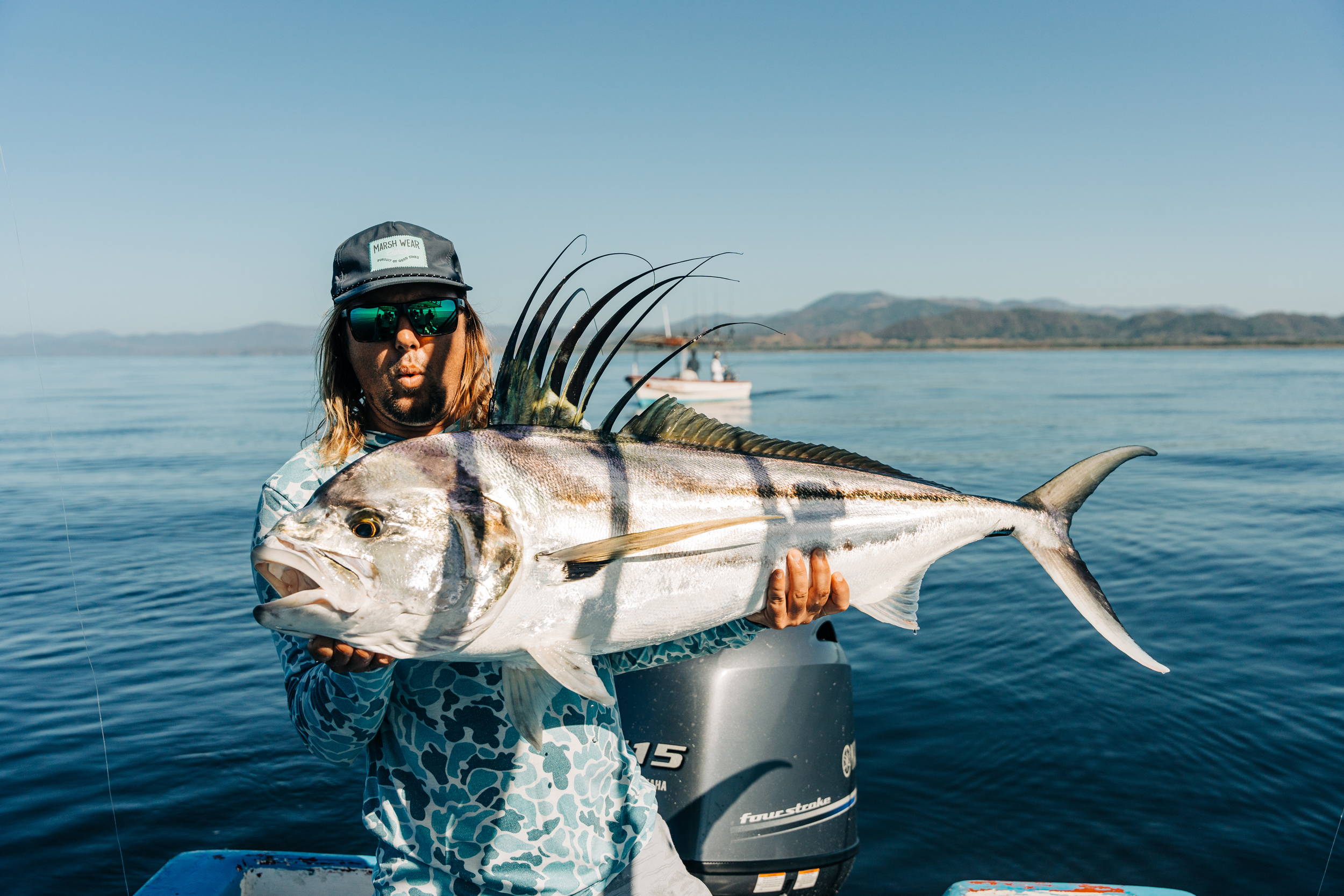 We hopped off the boats and sent it to the beach on quads.  We were greeted with warm, head-high waves, and a banger of a sunset.  One of our photographers, Austin, paddled out and surfed circles around us.  Who knew a gulf coast pigeon breeder could throw down like that?  The next morning we traded roosters for Rastas.  We passed on the sabikis and bombed the pangas North to Suck Rock where we met up with former 506 Adventure guide, Danny Rasta.  The waves were head high and barreling with light offshore winds.
We jumped off the boats and paddled in for the best session of the trip.  Every wave was perfect.  It didn't take a contortionist to get tubed and 4 or 5 turns was the norm.  I won't mention any names, but some guy on a panga kept yelling for us to come back to the boats.
We caught a countless "one more" before we paddled back out to the boats.  I mean, come on. It was firing!  On the way South to winch the boats up the beach we found a novelty wave that we had to try.  This was a left, up against a giant rocky reef, that supposedly breaks like Teahupoo with the right wave.  To even catch the wave, you had to be within a couple feet of the reef sticking out of the water.  Only the set waves broke and only the brave or stupid tried to ride them.  It was a perfect end to a damn good trip.  Riding the tide at its finest.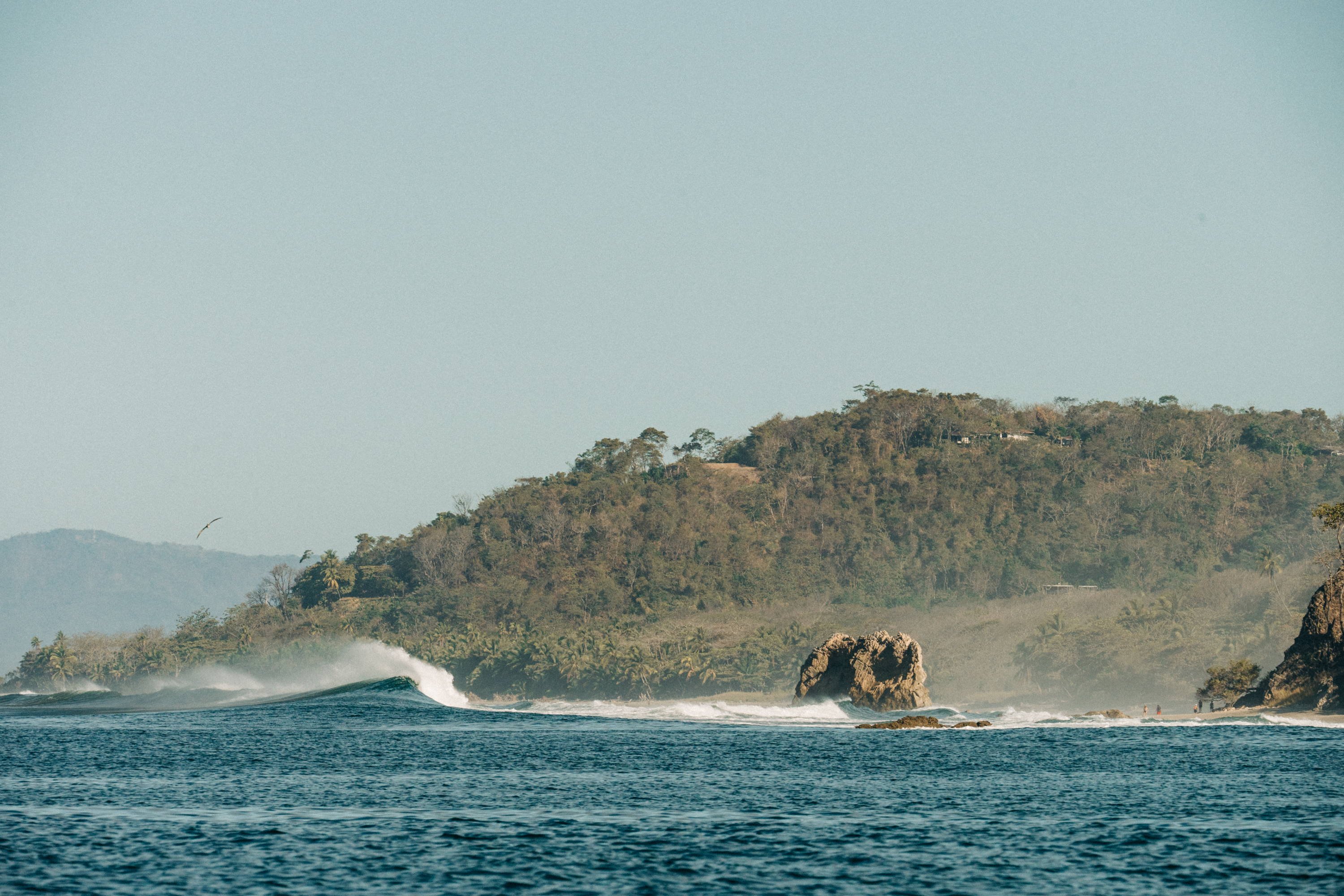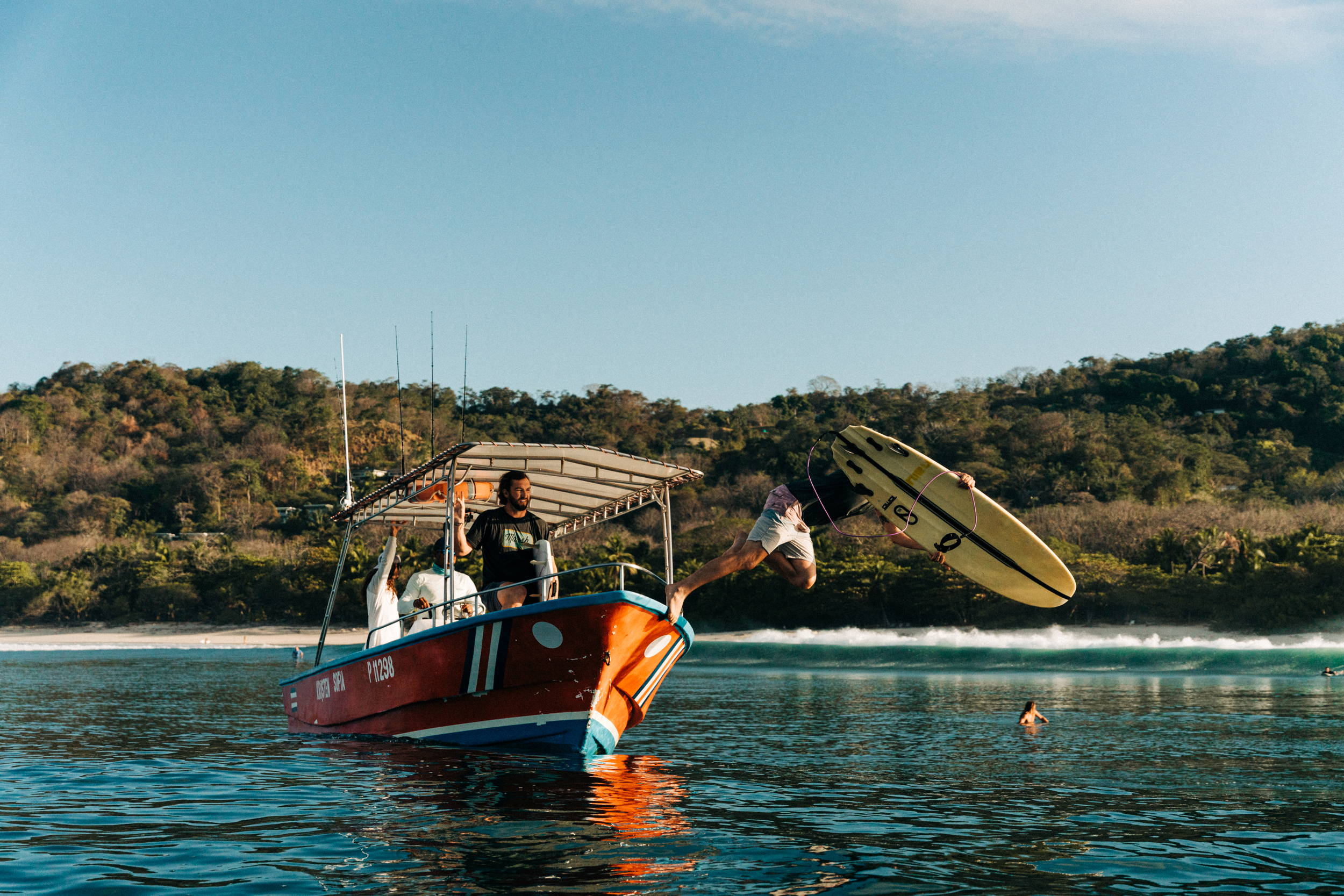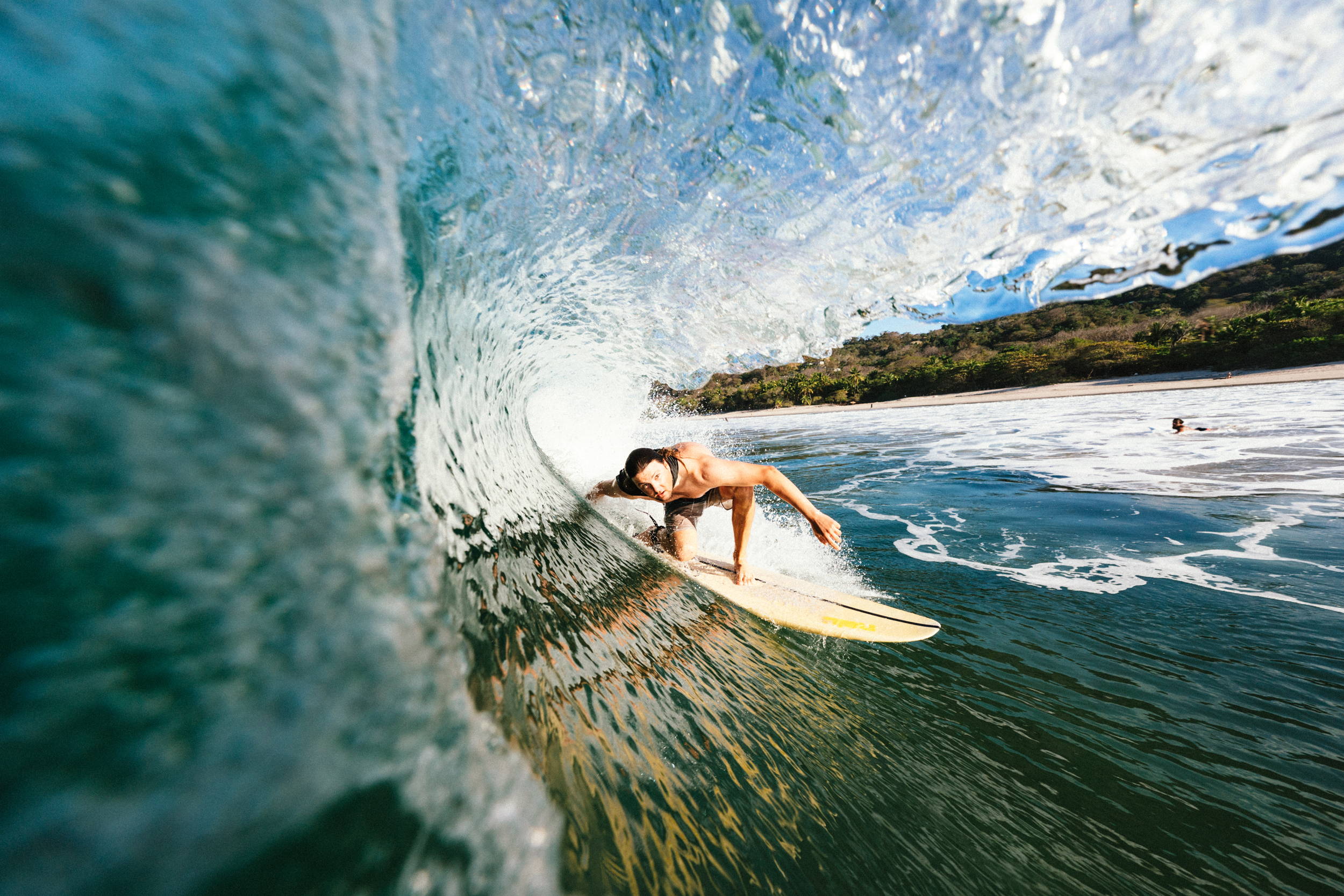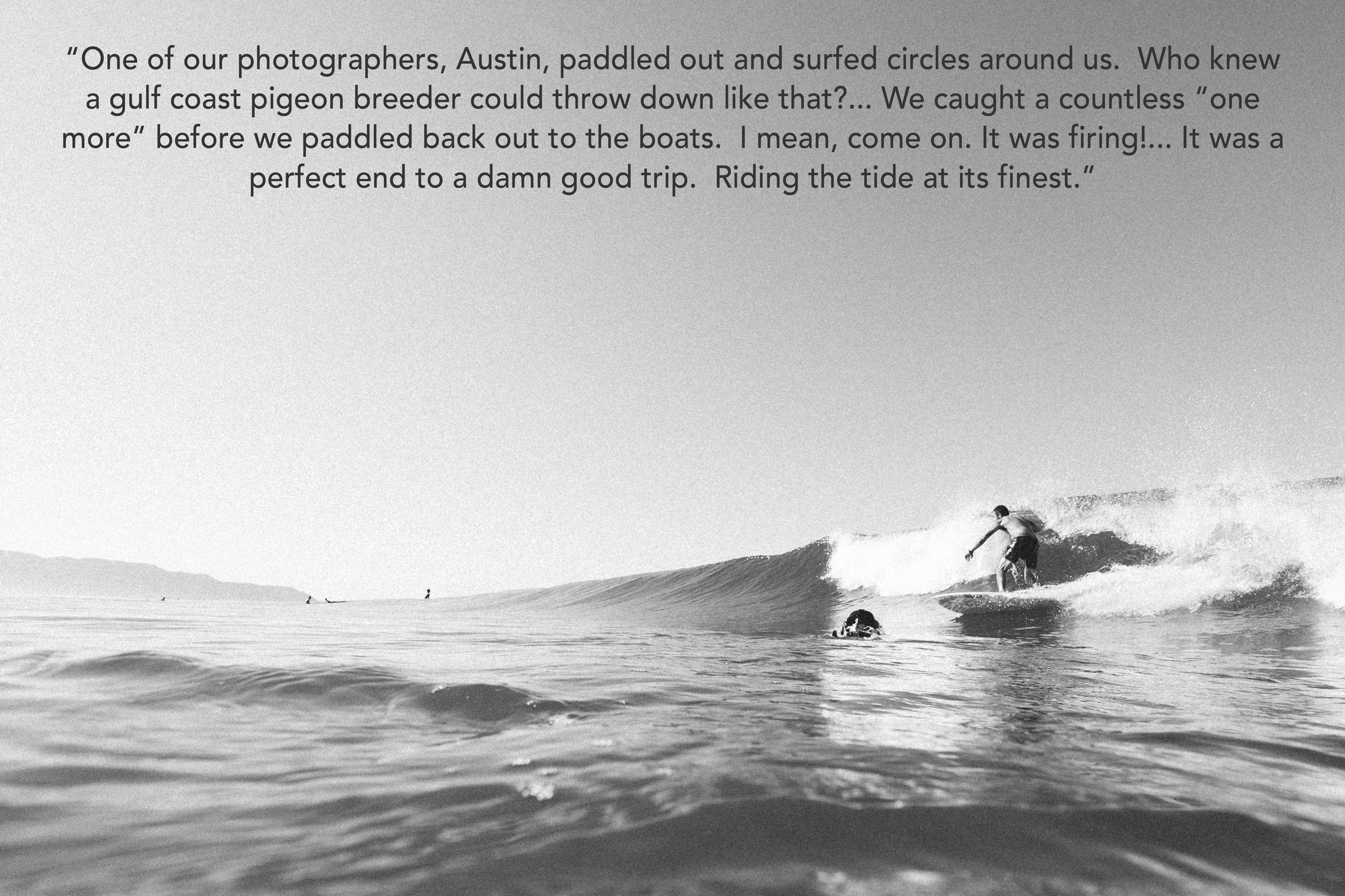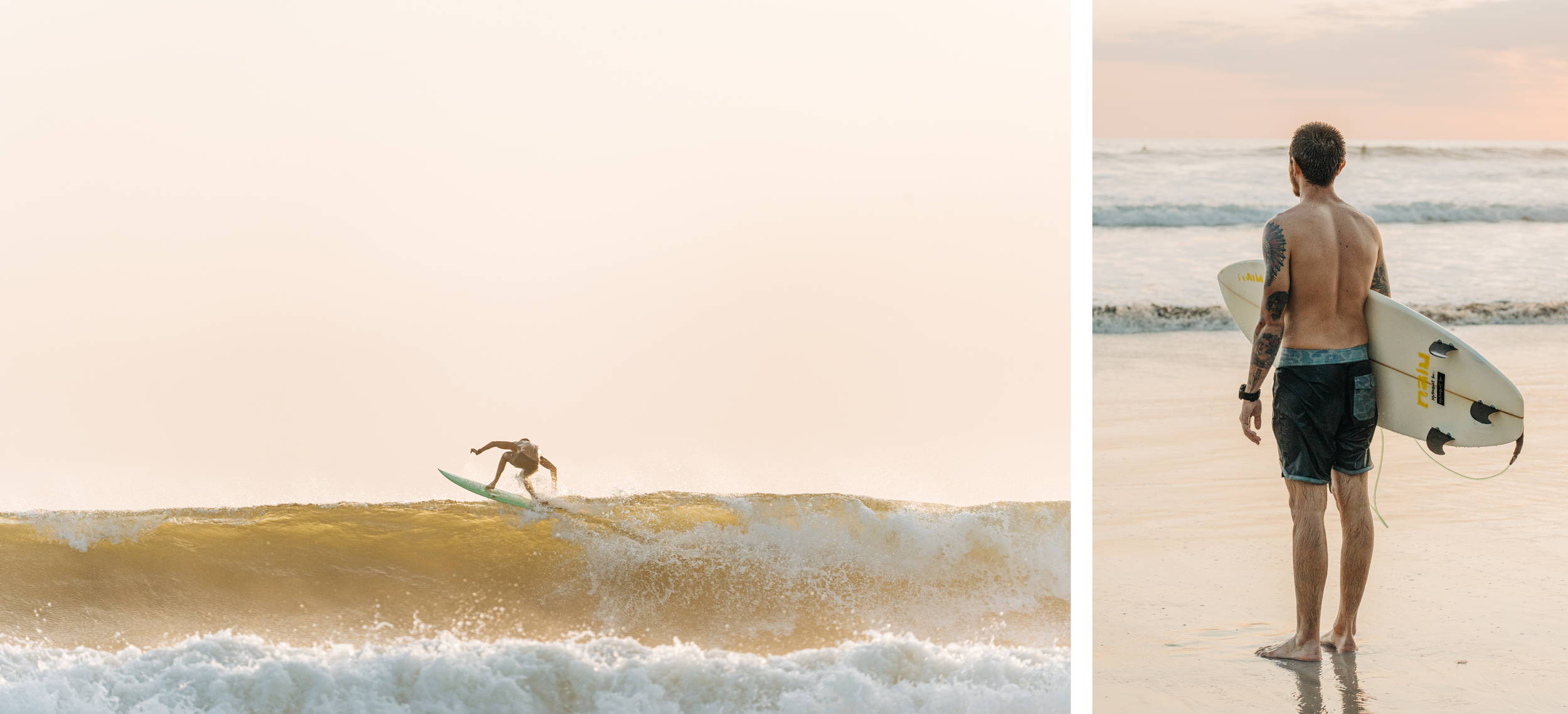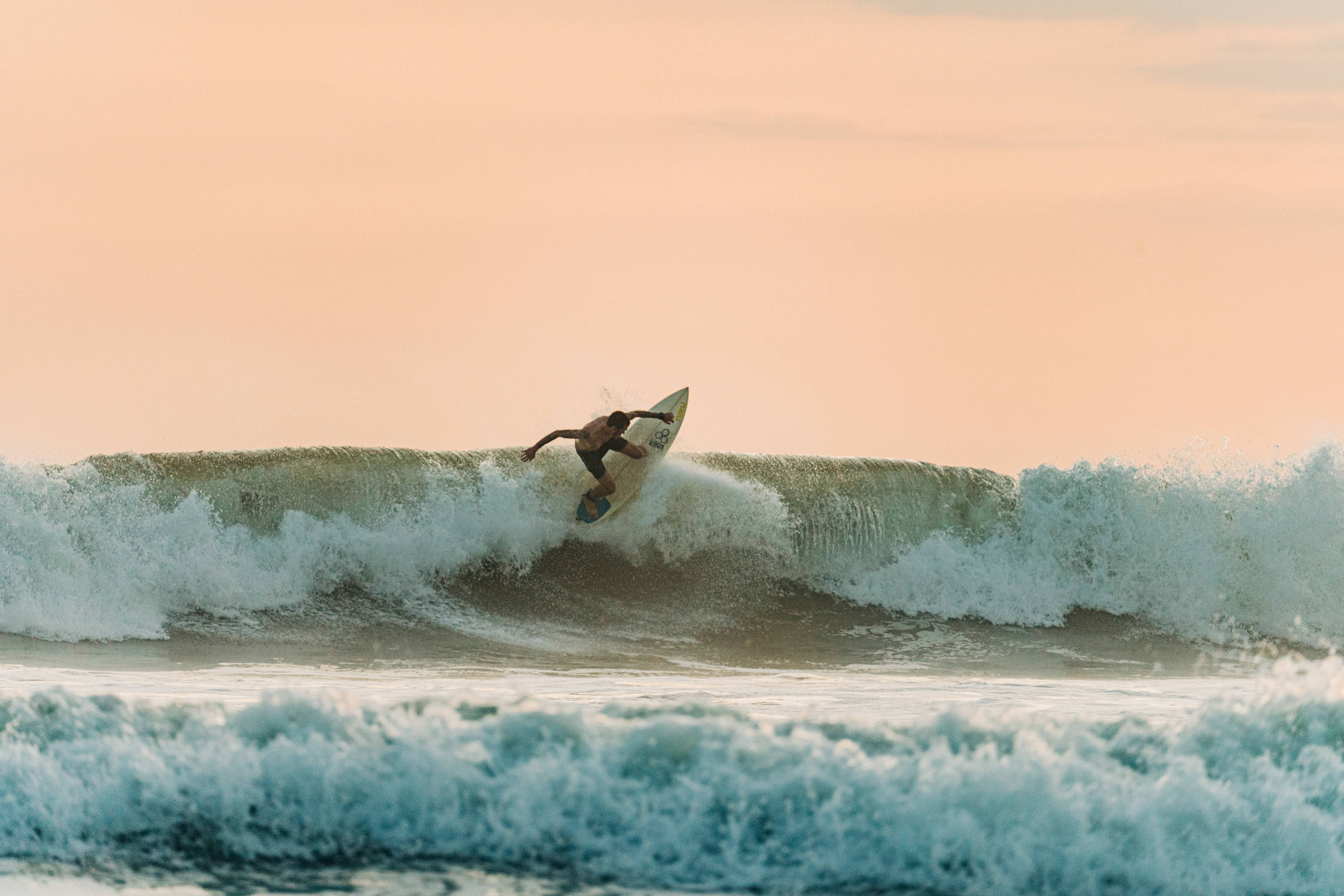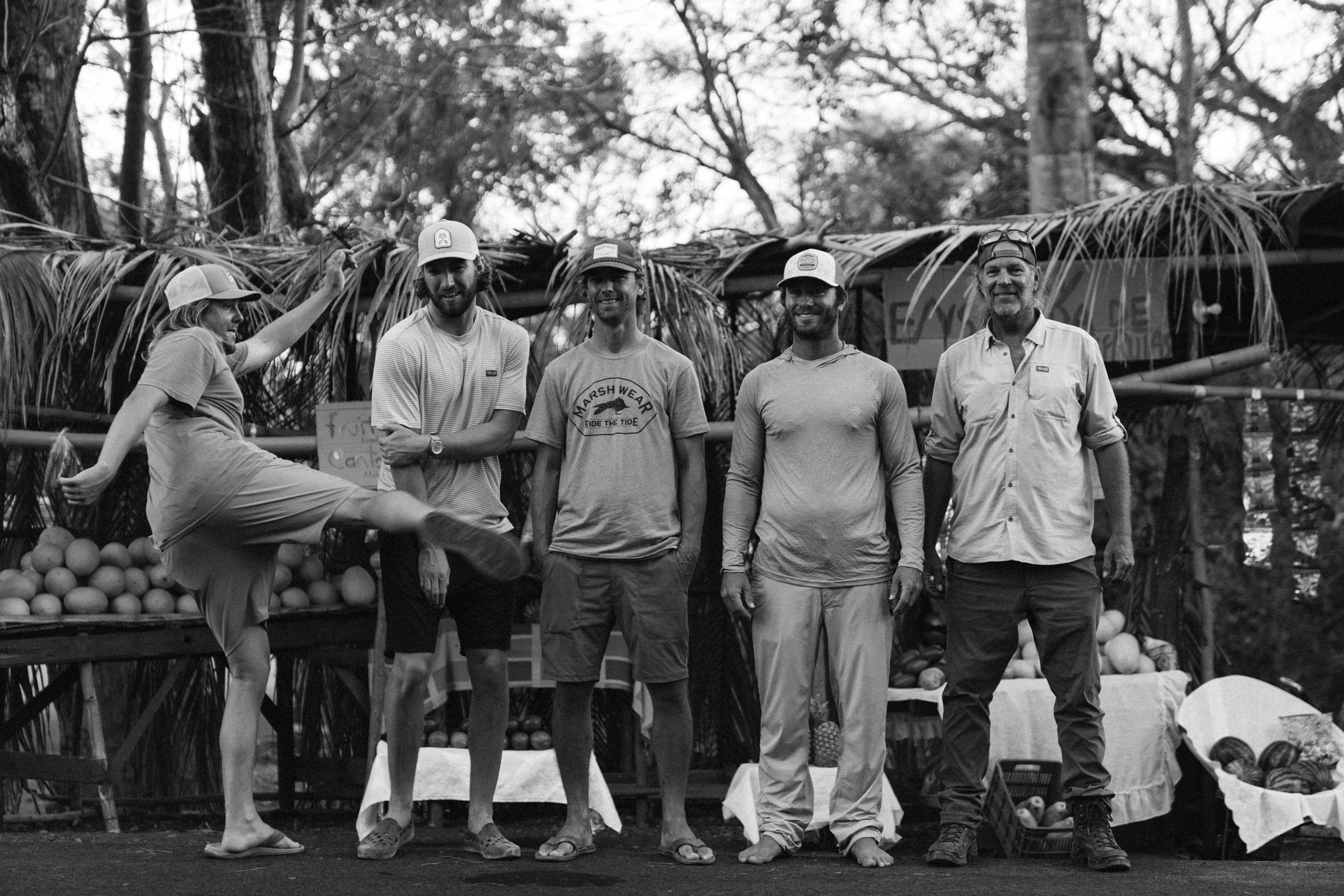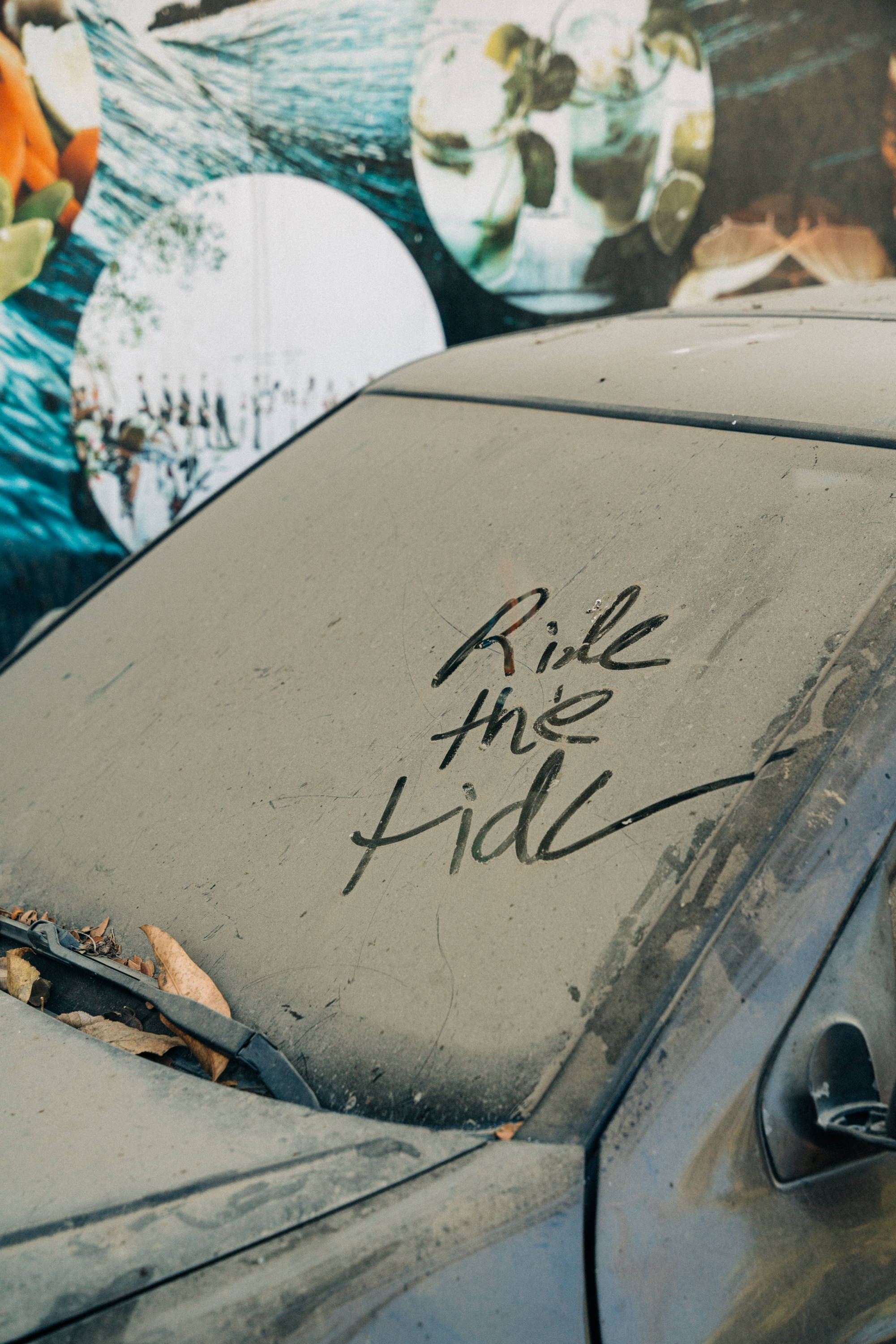 ---