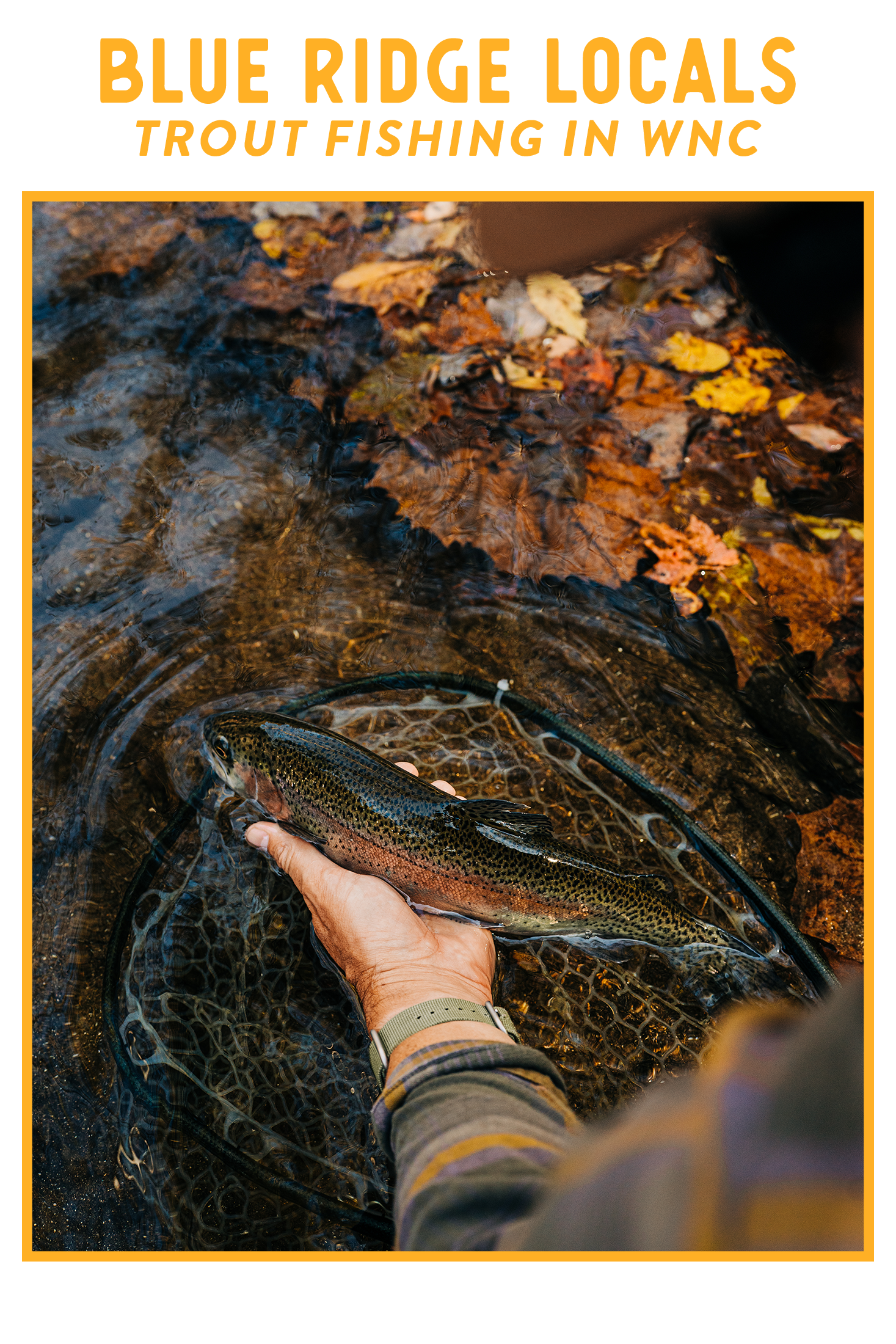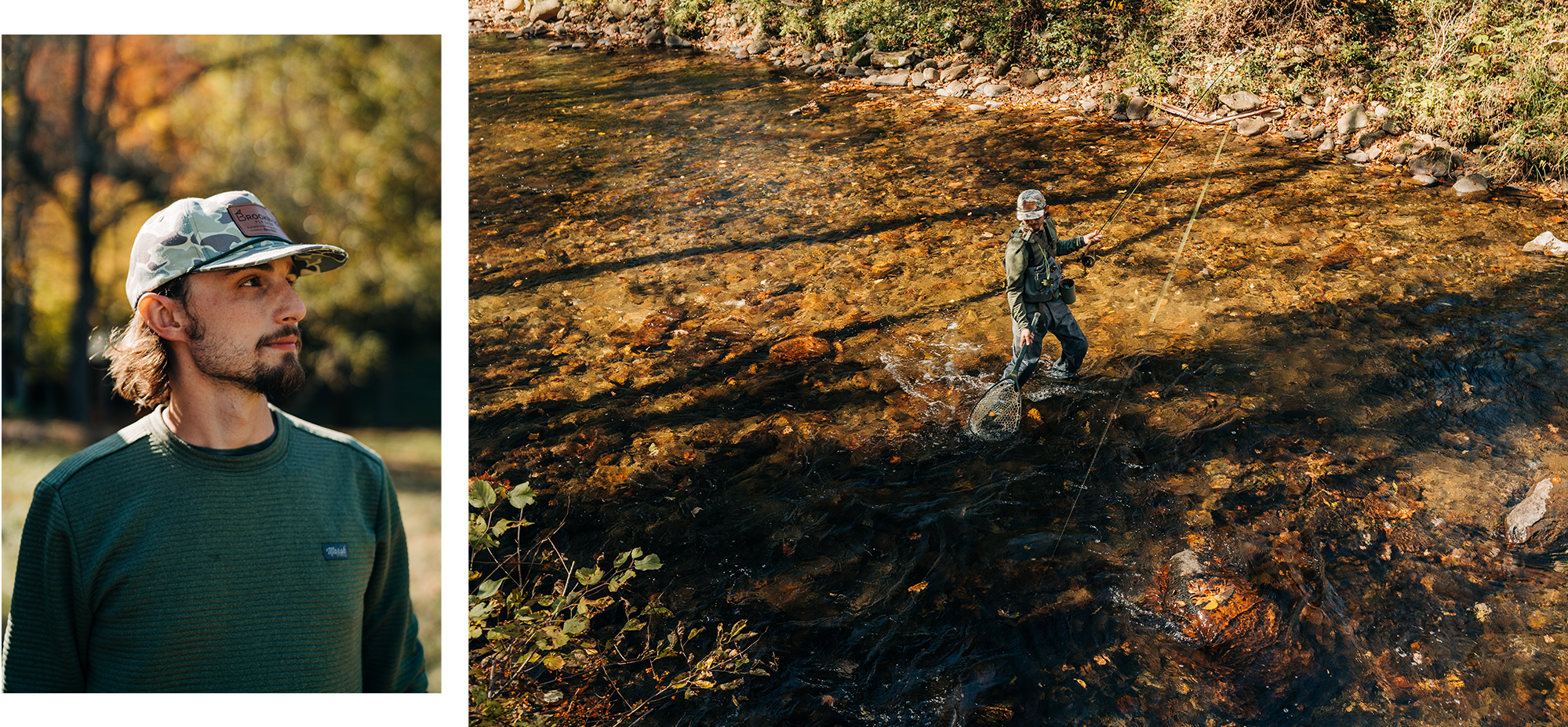 When Fall rolls around in the Lowcountry, the car thermometer still reads 87ºF and the water still has its greenish brown hue before clearing up for the winter. Sure, there's all sorts of bounties to be had; shrimping, tailers in skinny creeks, marsh hen to hunt... but, when September tips into October, we start longing for cooler weather and changing leaves.
So we packed our bags, fly rods, and our under-used waders that still smell like polyeurethane and headed up to Western North Carolina to scratch the fall-time-itch. We were lucky enough to meet up with Tanner from Brookings Anglers for a day on the water.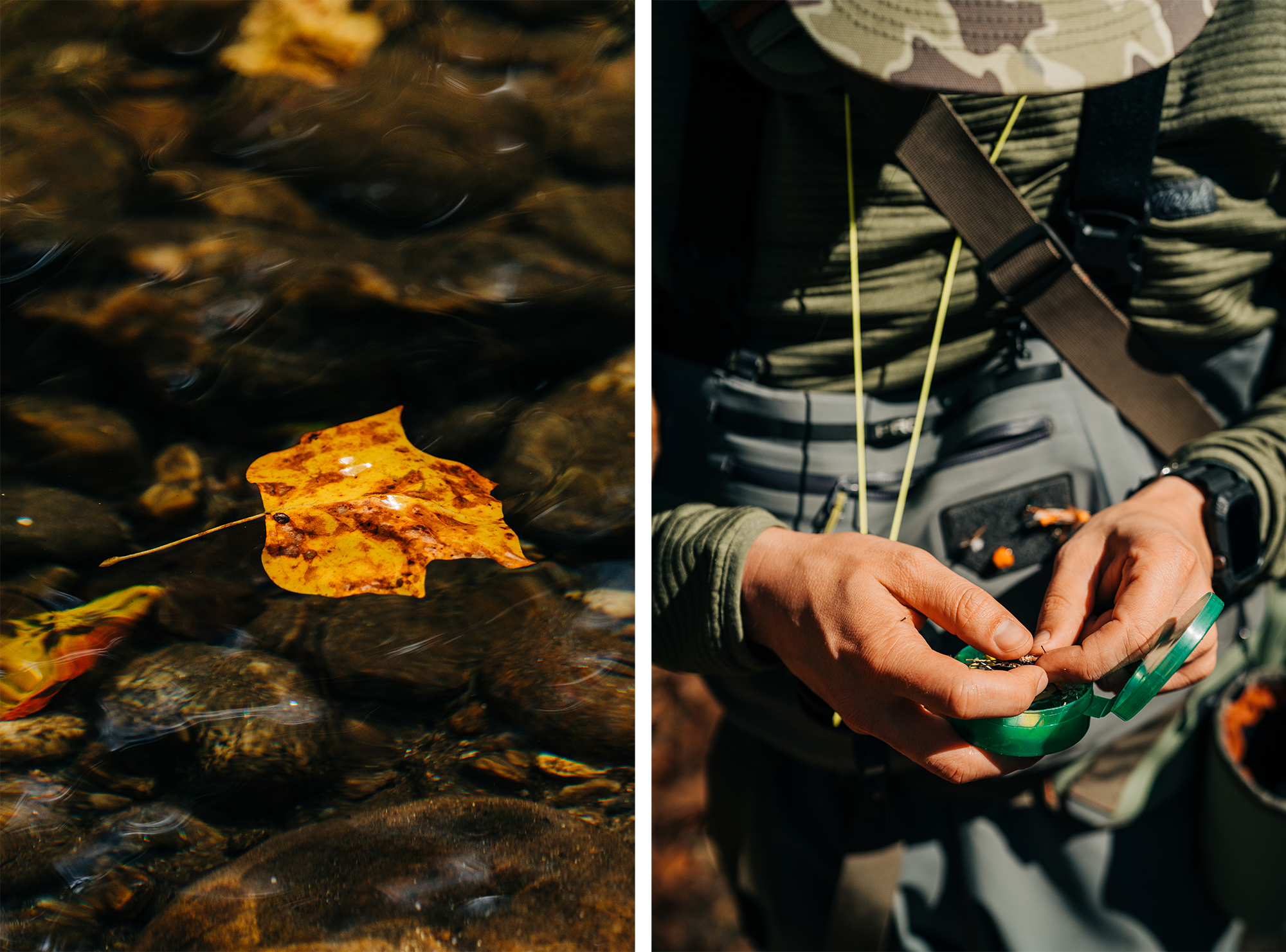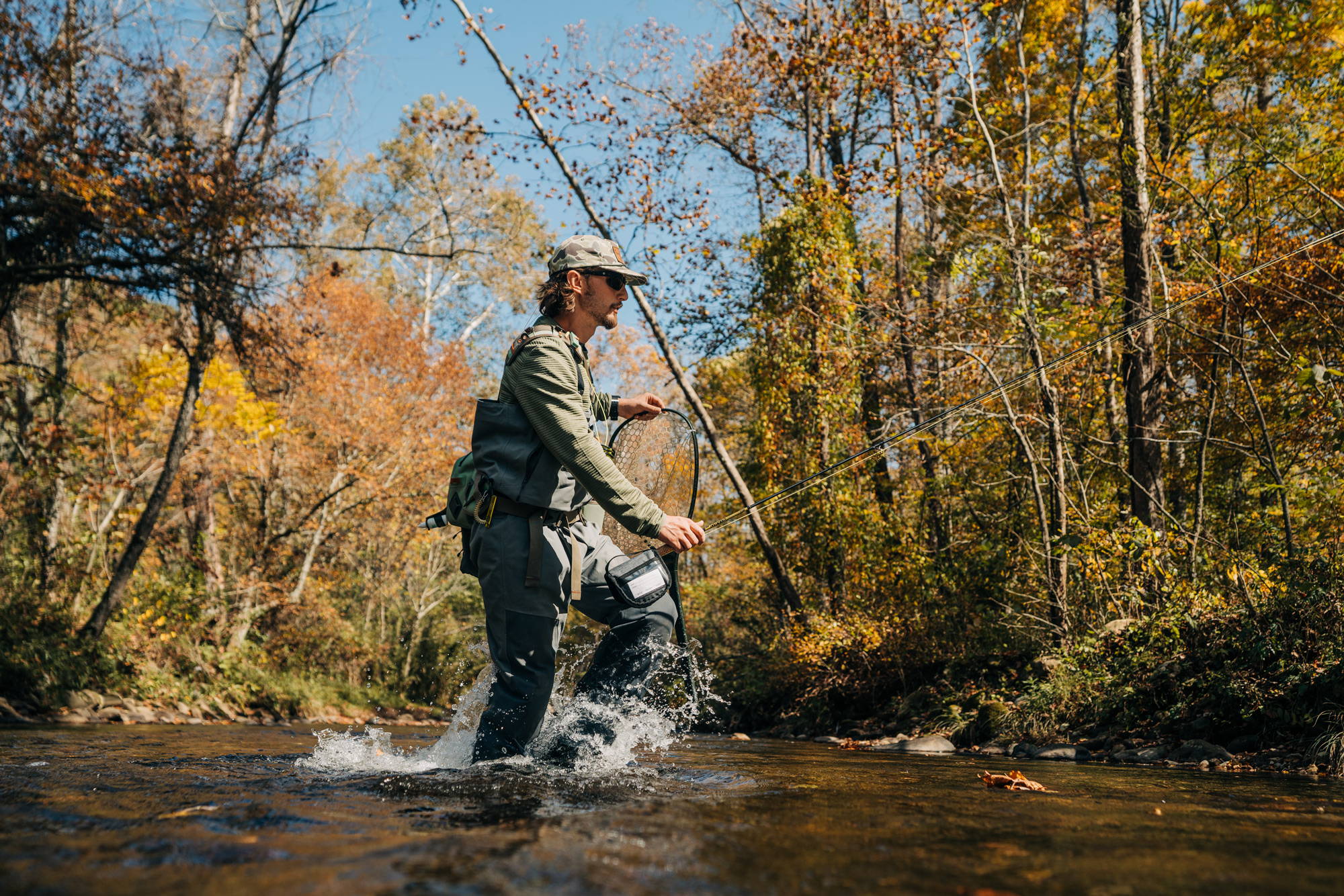 After a few quick refreshers on "answering the phone" and not strip-setting the face off of the trout from Tanner, we were on the water and catching fish within no time. A few fly changes (admittedly a few from our lack-of-ability) and we were on rainbows left and right.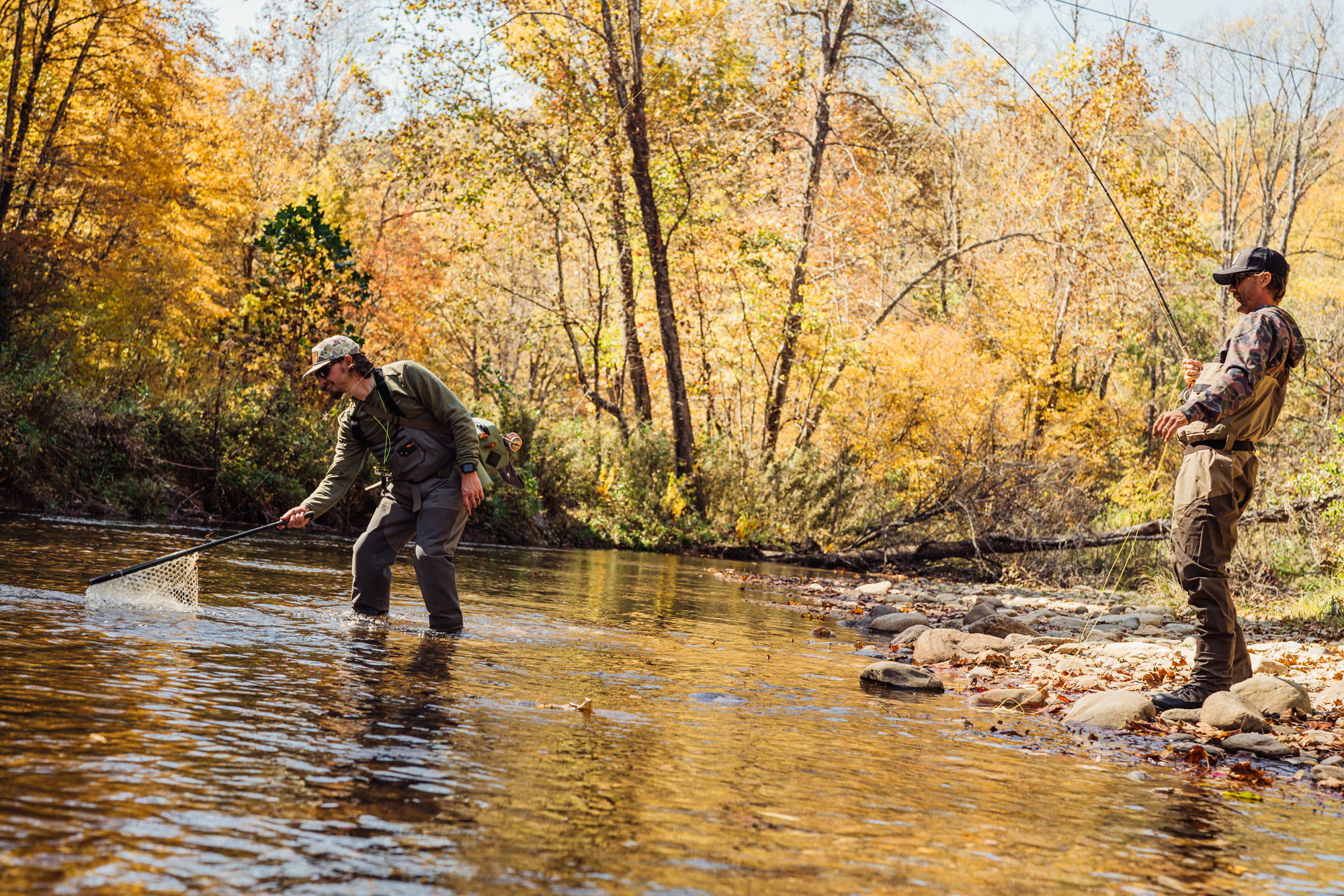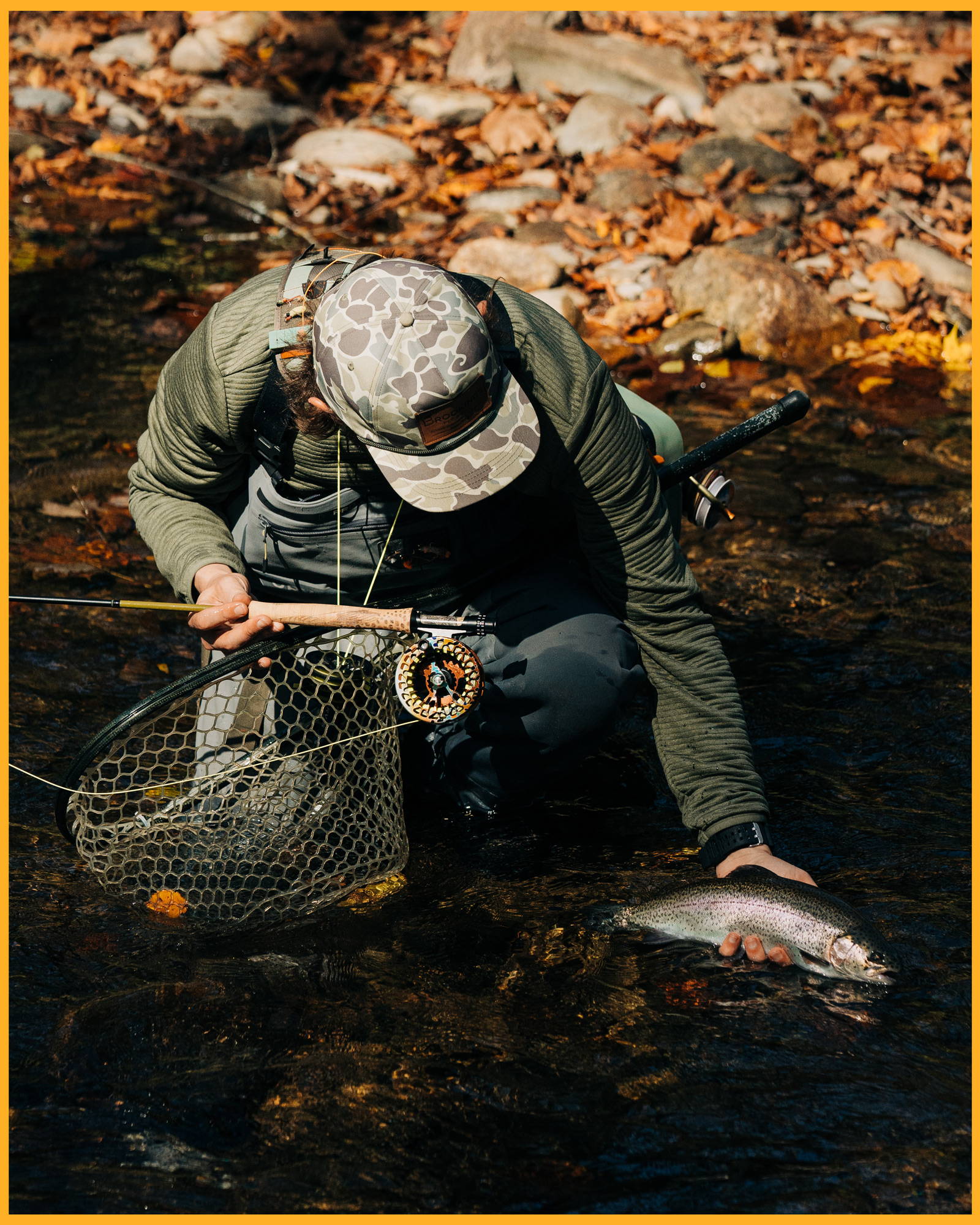 With cooler temperatures and chilly water, Tanner threw on our new Sullivan Tech Crewneck Pullover. Using a unique baffle fabric that helps regulate temperature, it means it'll dry fast, keep you warm where you need it, and expel heat where you don't. We consider it the perfect moderately cool-weather piece and a great layer for lower temperatures.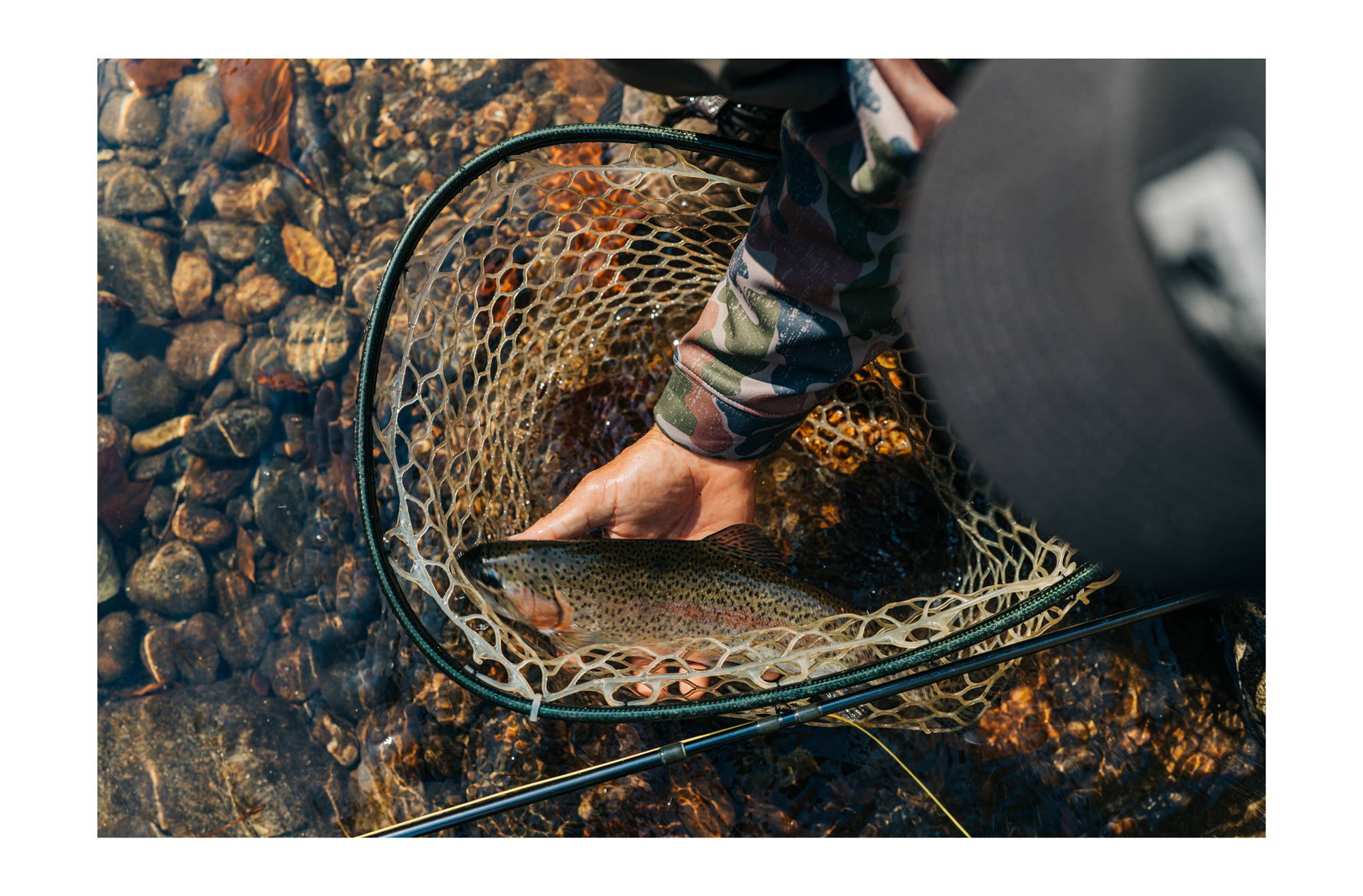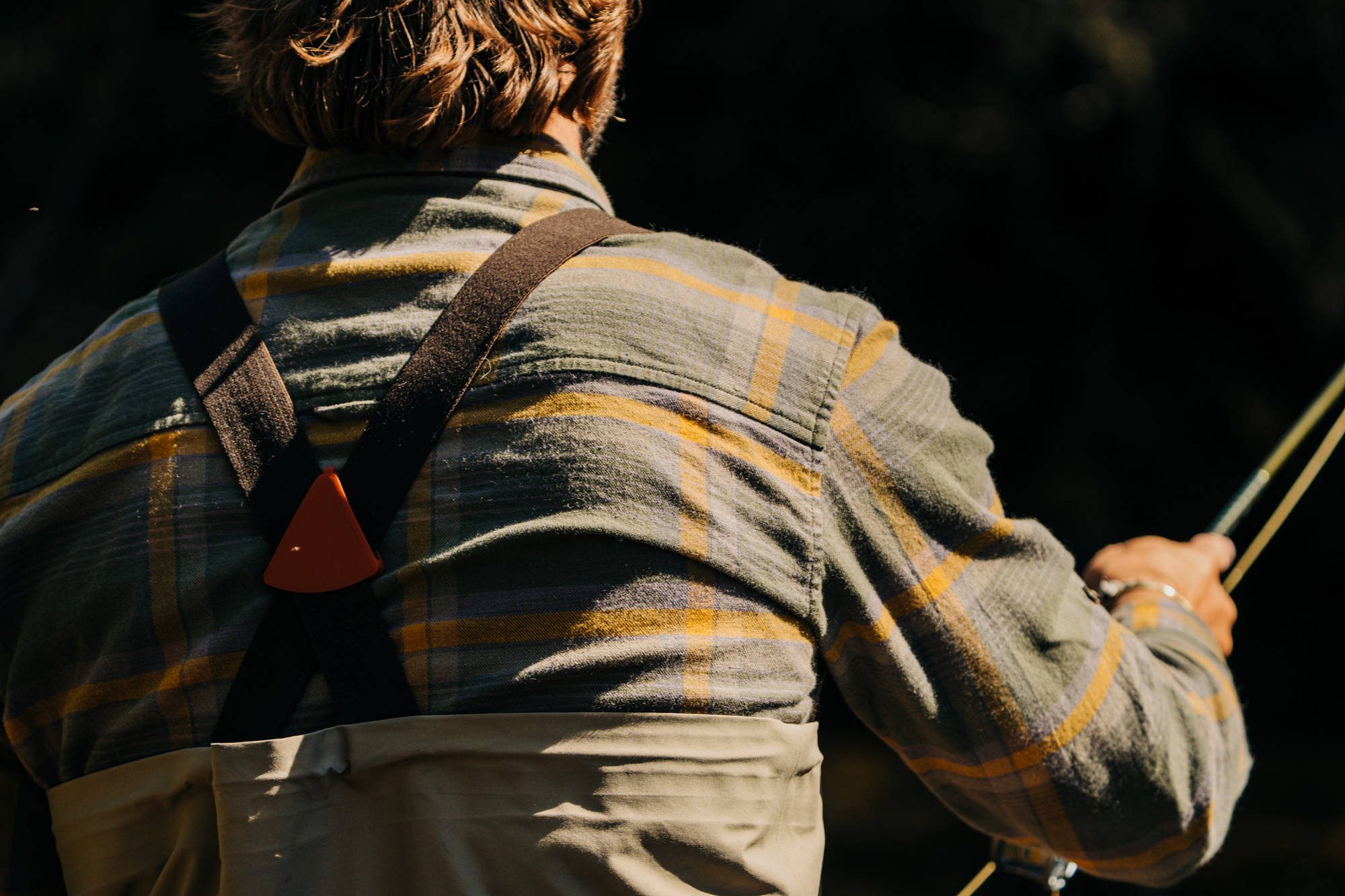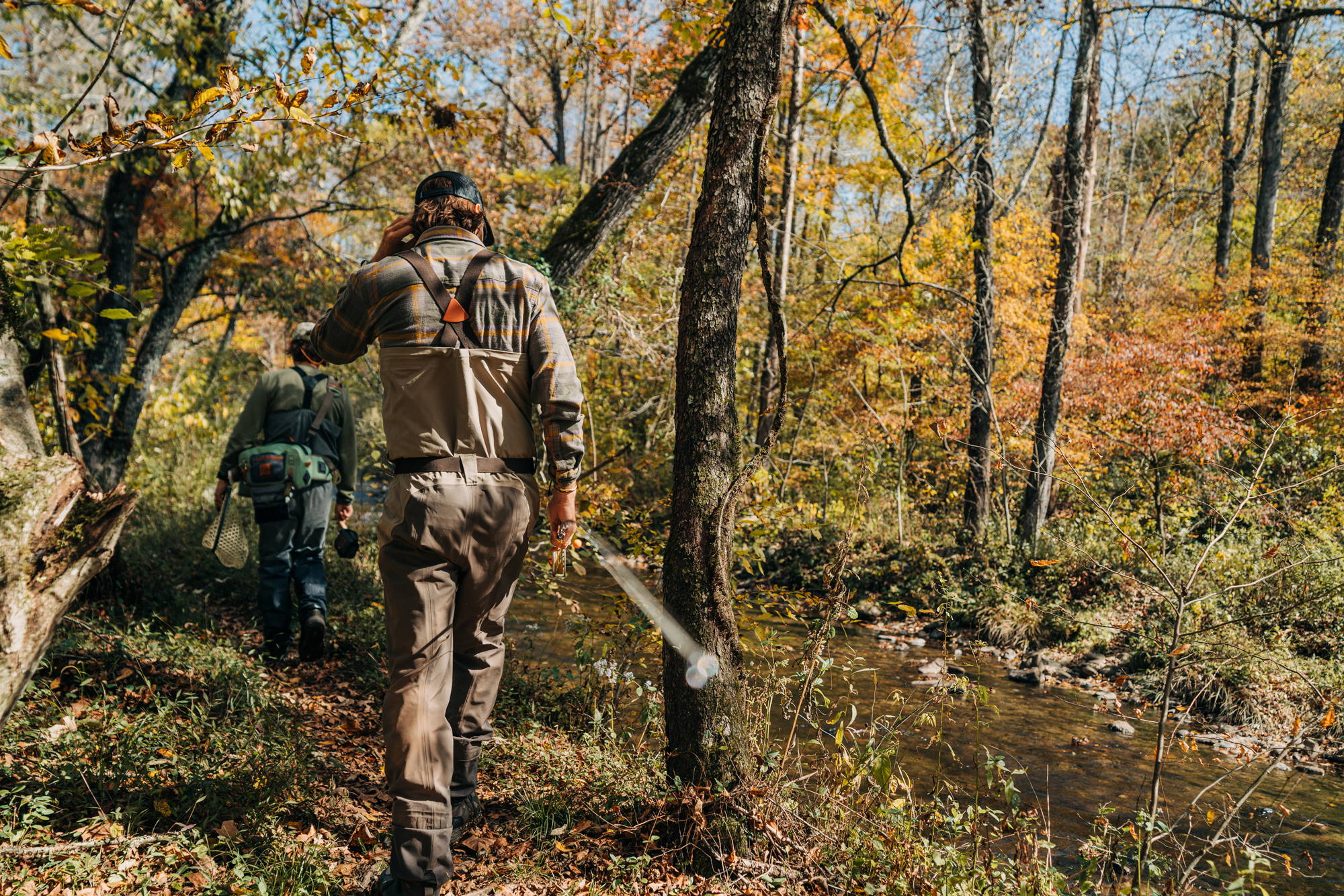 Tanner goes for the long reach to keep a big rainbow from slipping away downstream.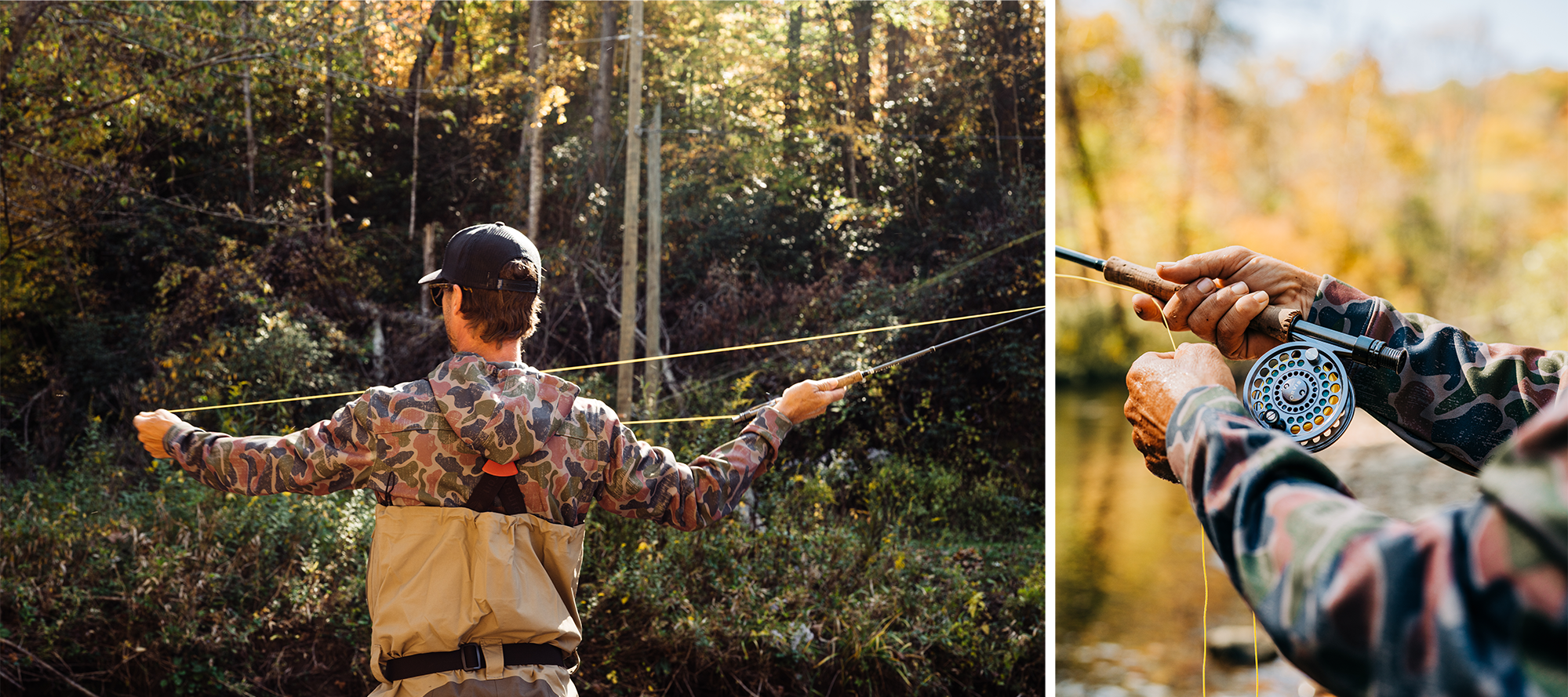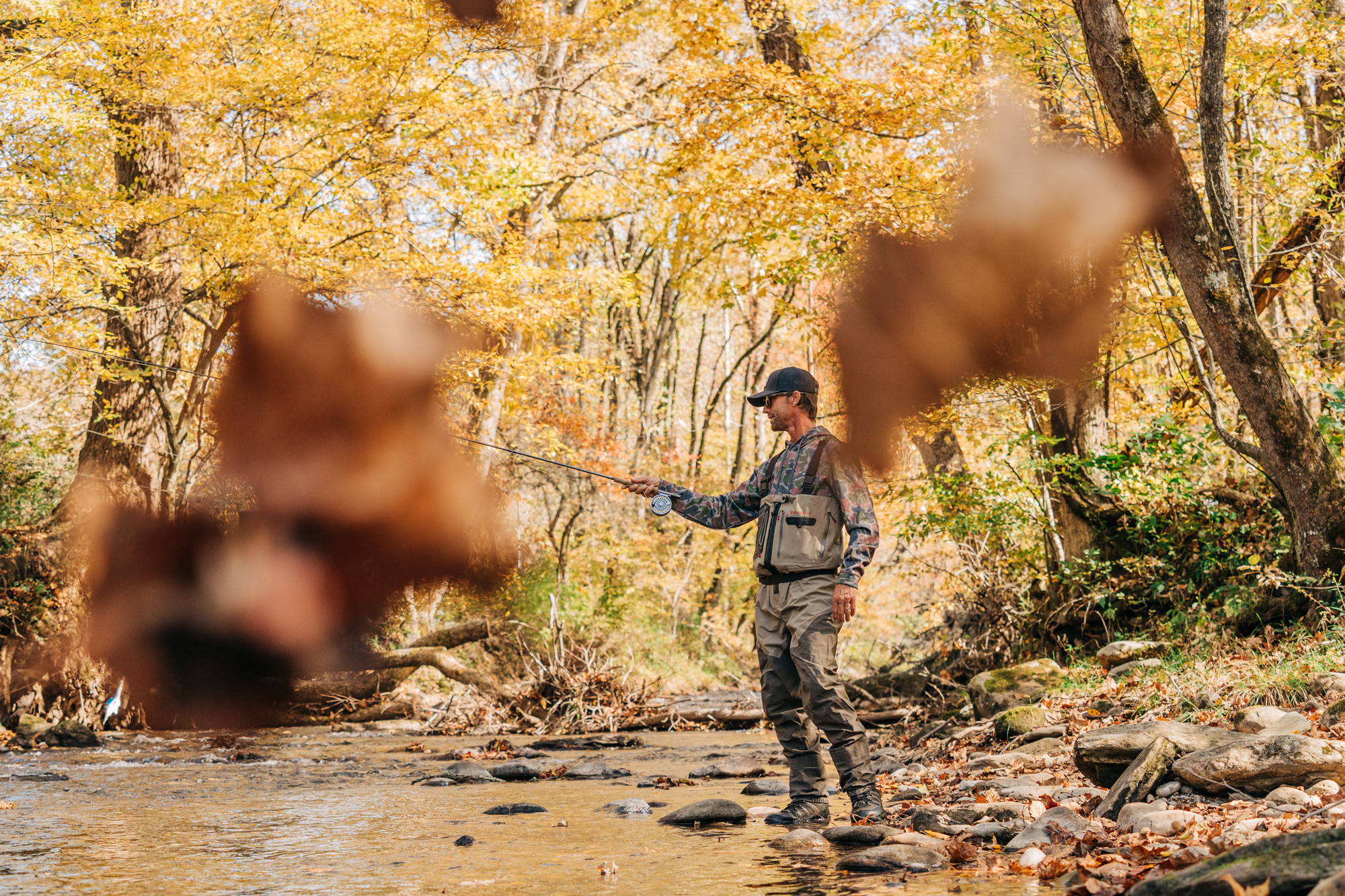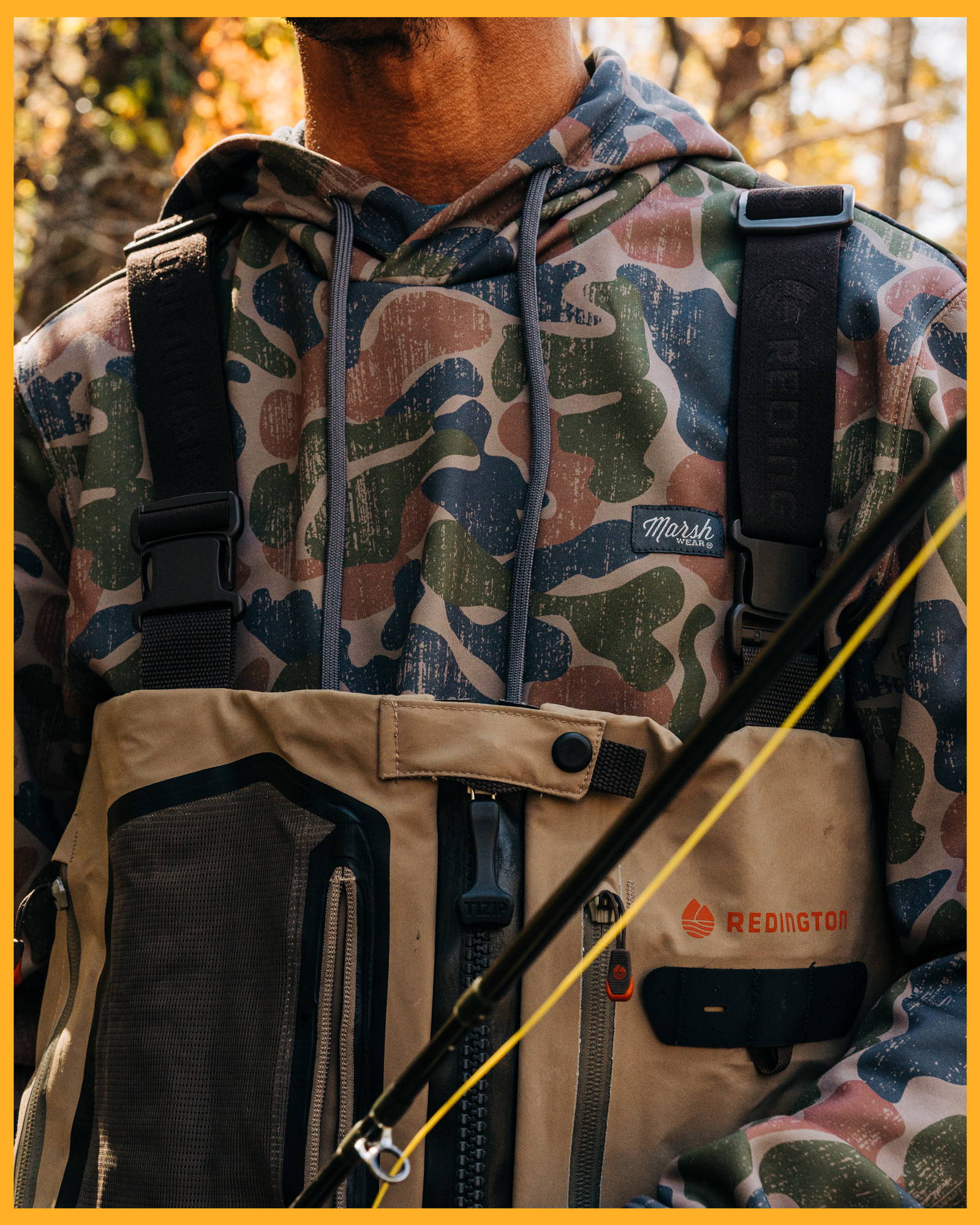 Nor'Easter PULLOVER Hoodie
One of our favorite new additions for Fall Winter 2022. This hoodie is made of a bonded micro-fleece fabric that leaves the exterior lightly water and grime repellent and the inside super soft and warm. As an added bonus, it comes in our new rock copahee camo that has a darker coloration and base color, making it a great layering piece for hunting as well.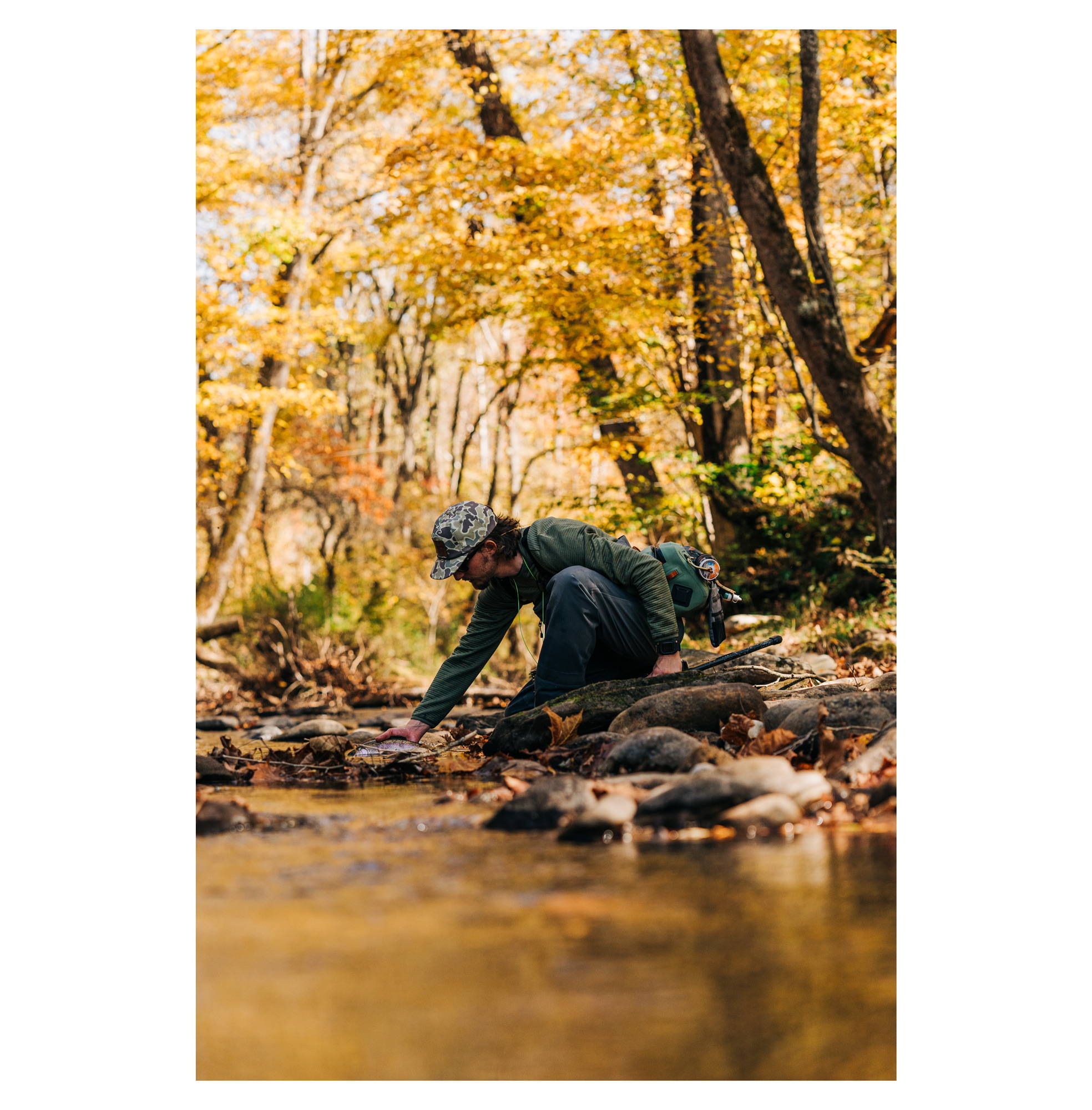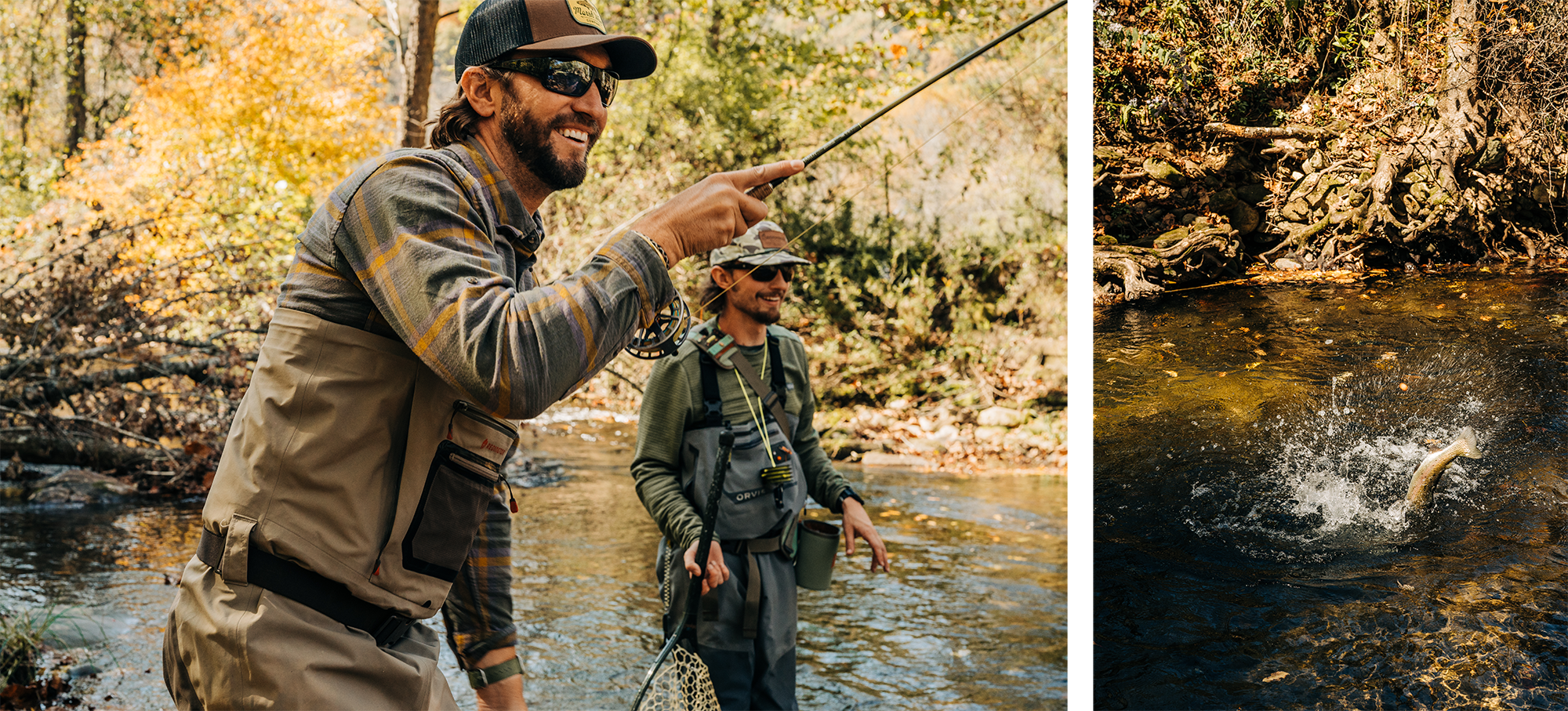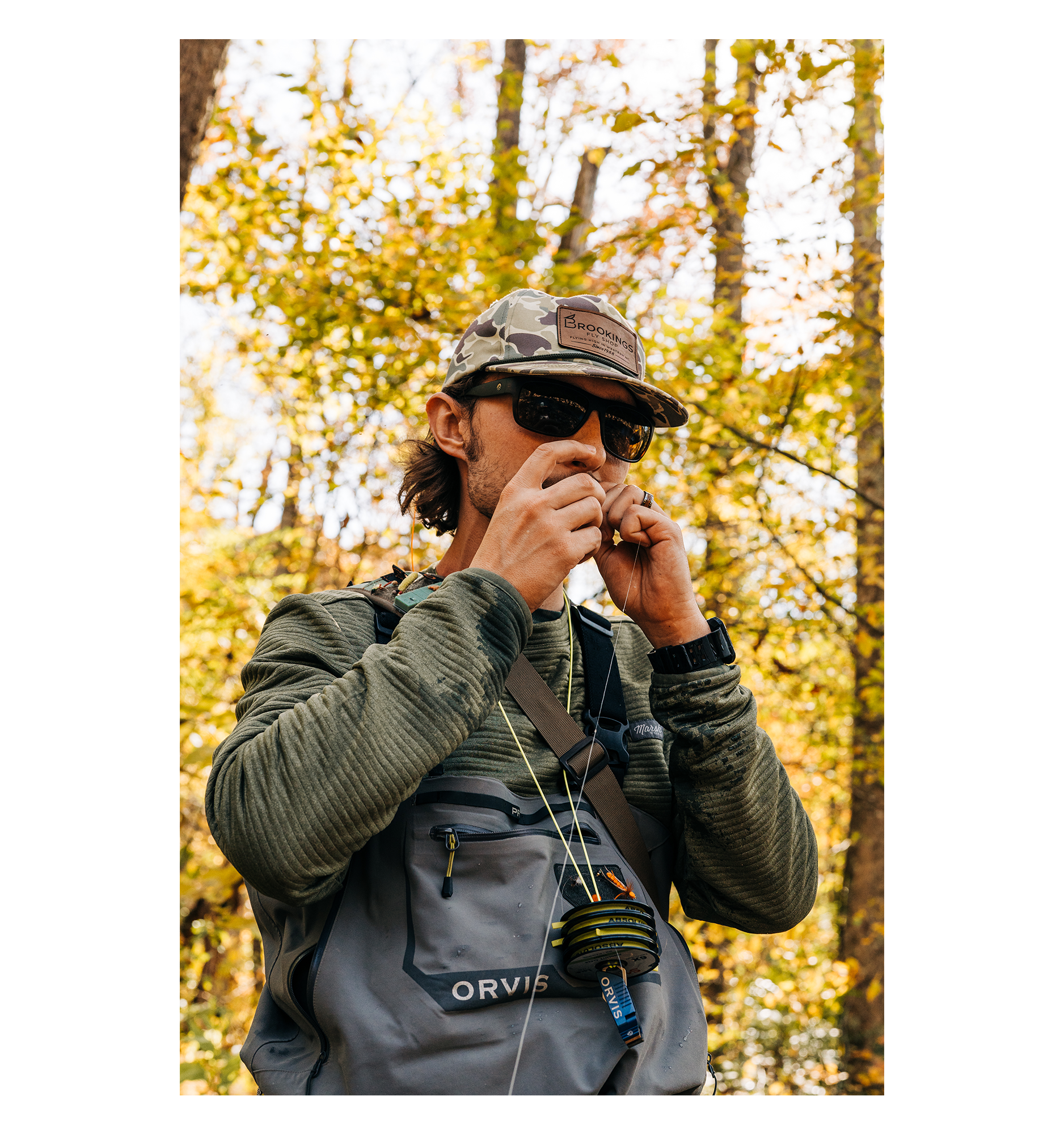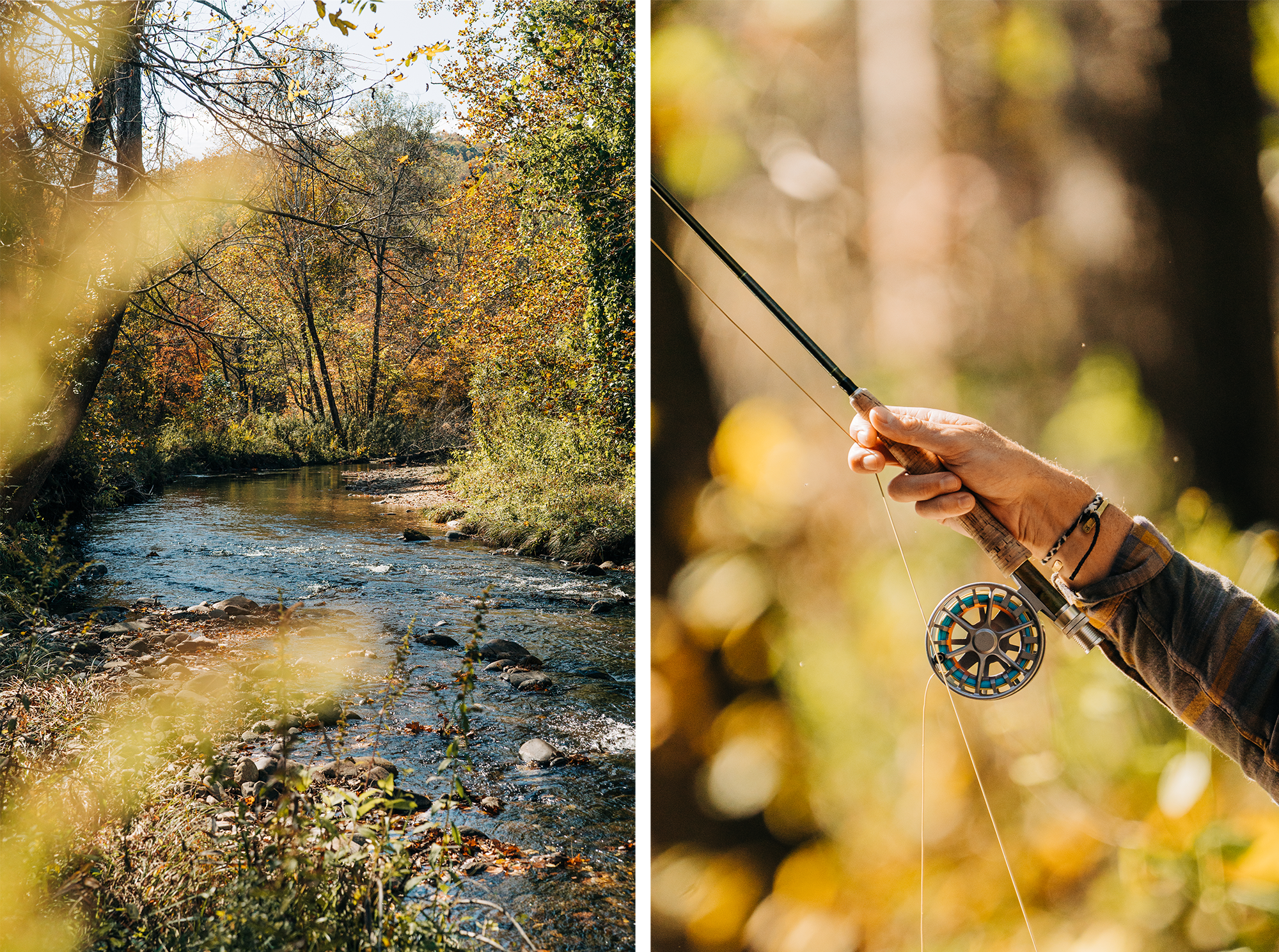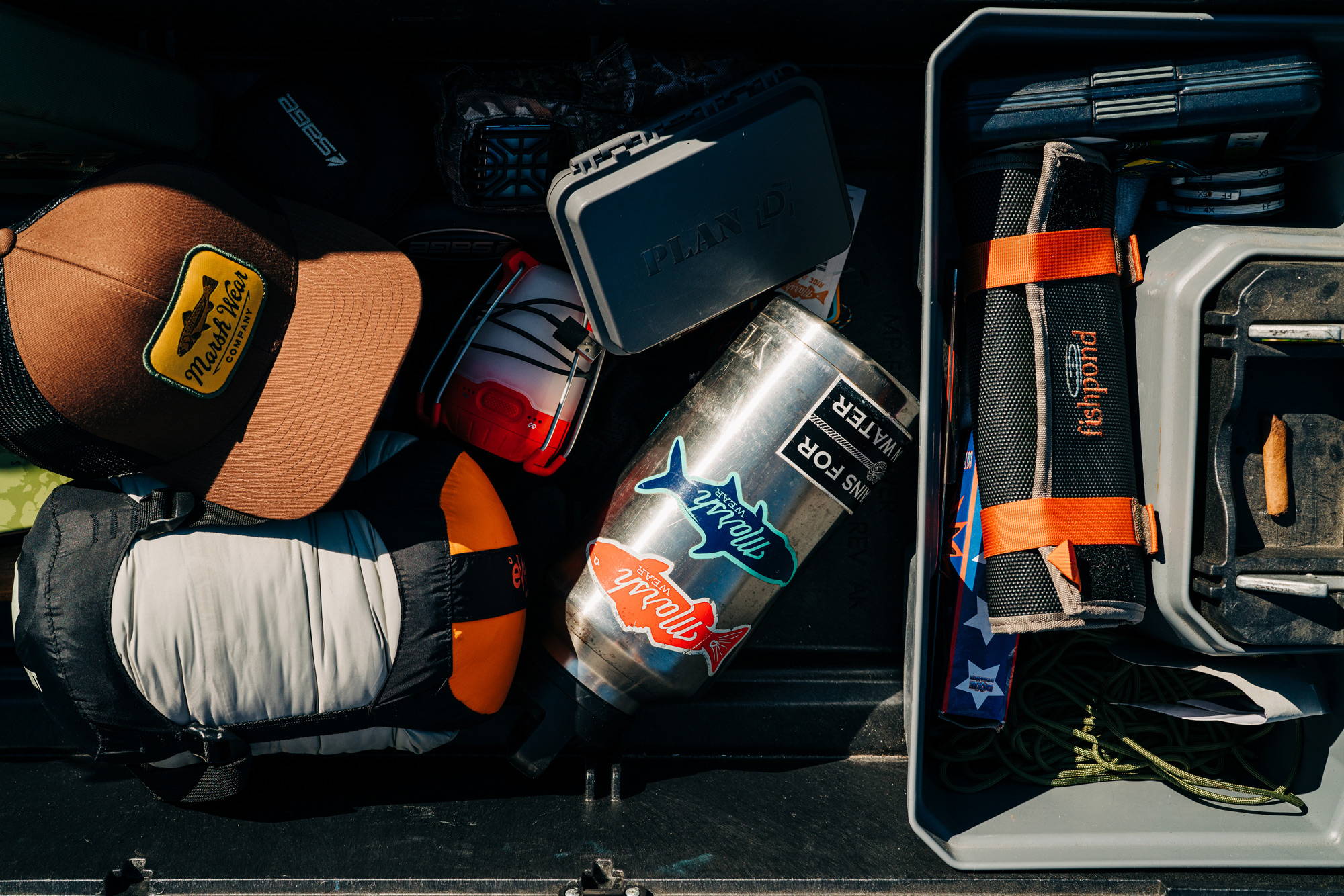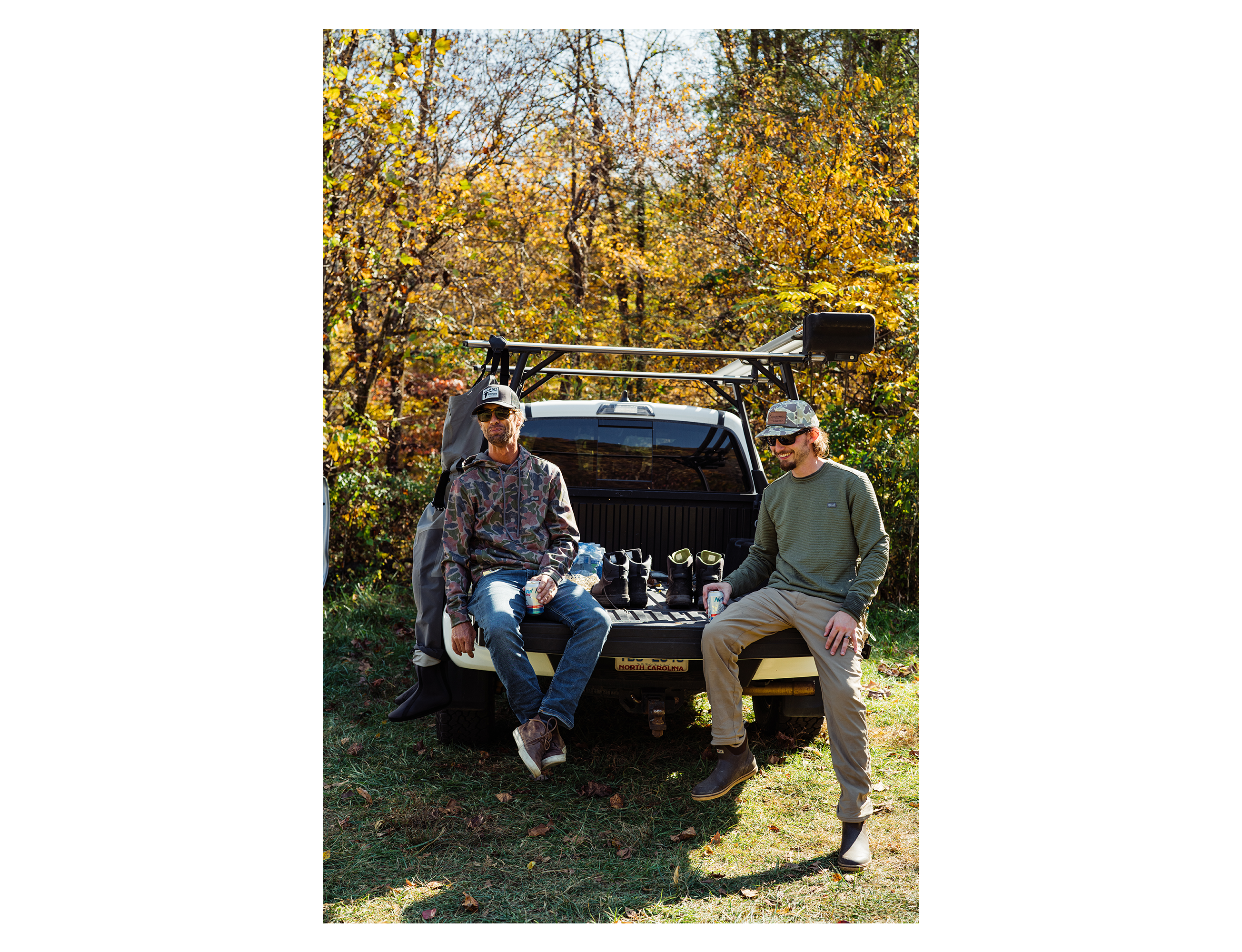 ---